The Nintendo Switch Presentation Was Awesome
Jan 14, 2017 &nbsp • &nbsp Matthew Arcilla
For the video gaming press, yesterday was a long awaited one: the day that Nintendo delivers an hour long presentation to fully unveil the Nintendo Switch. Announced last year via a bouncy, energetic product trailer,  you can read about the Switch in a previous 8List.
But yesterday, we got more about the specs, the features, the games, the price and the everything. Here are 8 of the things that's got us psyched about this new console, which will be arriving in stores on March 3rd this year for an SRP of US$299. The only question that went unanswered was, "Where's Karen?"
8. The Joy Con controllers are more than just new Wii Remotes.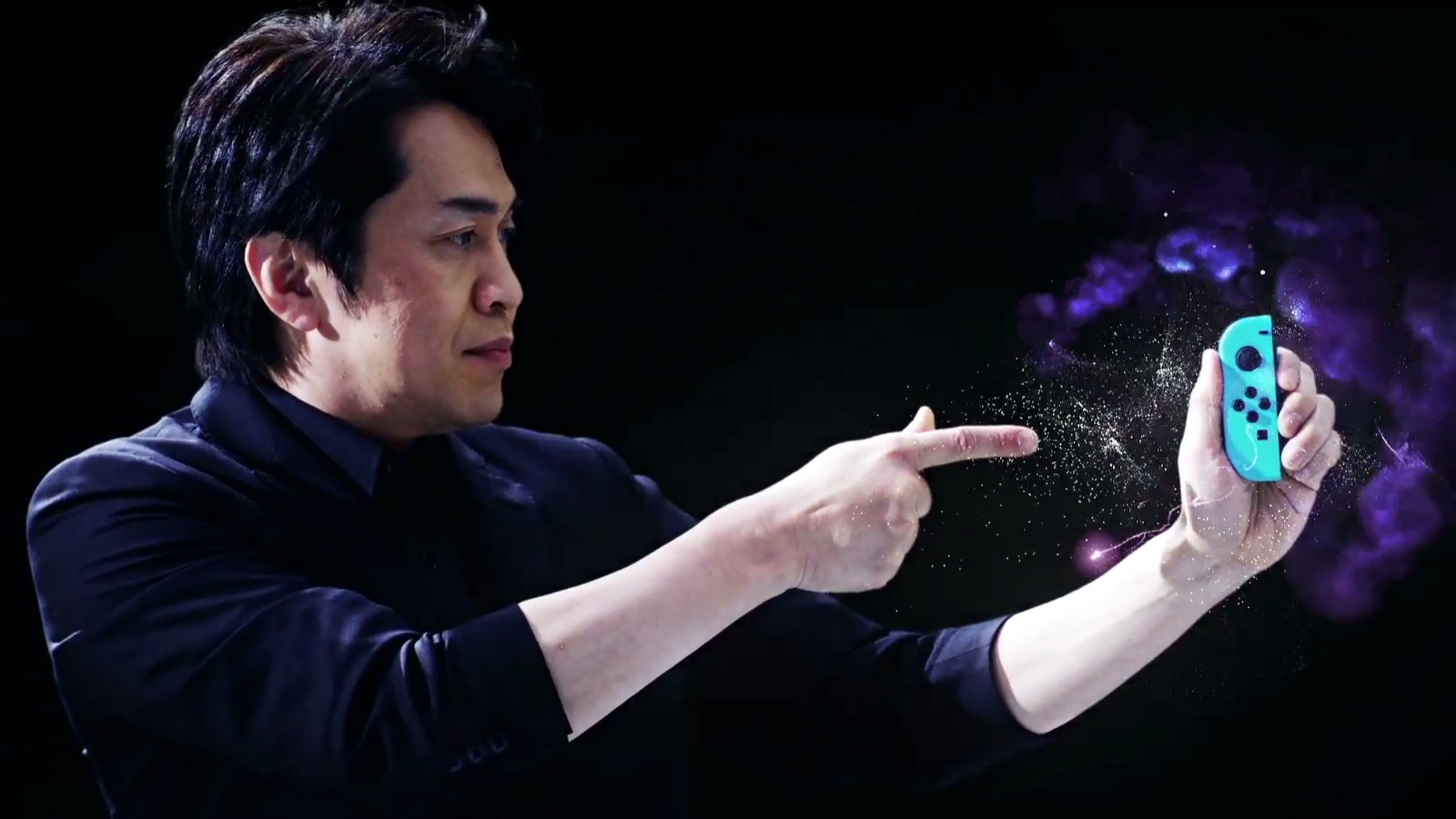 The Switch's controllers, the Joy-Cons, are more than just revamped motion controllers. They can form up as one controller or come apart as standalone controllers depending on the game. They feature "HD Rumble" a new form of force feedback that conveys nuances in vibrations. They can scan amiibo and detect different hand gestures. They have shoulder buttons and share buttons and we think Karen would say they are adorable.
7. The Elder Scrolls: Skyrim is officially coming to Switch.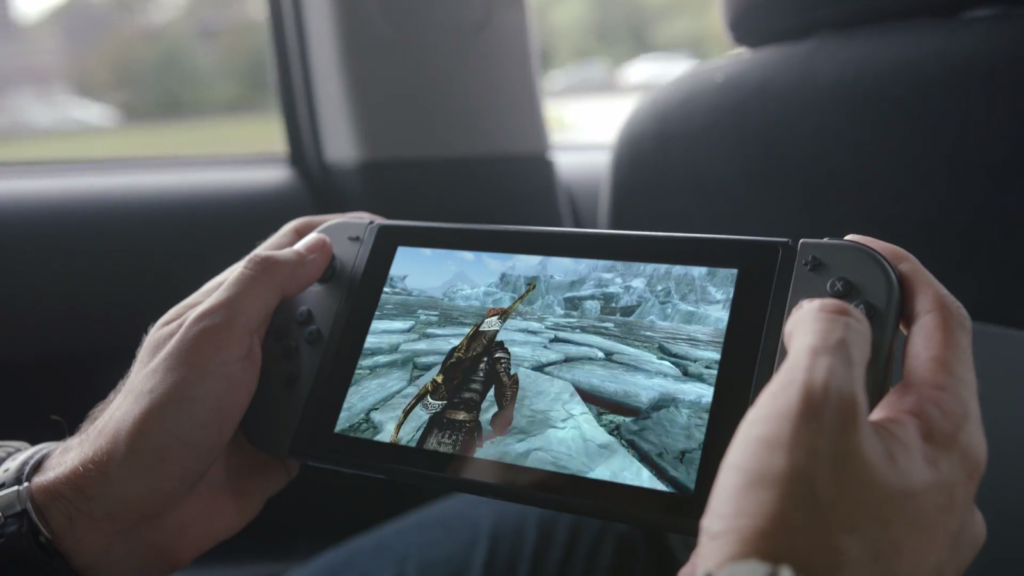 Sure, the beloved open world role-playing game turns six this year. But given the undying appeal of the game, this cannot be underestimated. Skyrim has swallowed entire years of life with its massive world, consuming players addicted to climbing mountains, killing dragons and collecting wheels of cheese. Skyrim on the Switch means you can ignore entire family dinners and picnics for the rest of your natural life.
6. It's a-true, there's a new Mario game.
.
Everyone's been wondering about that Mario game that showed up in the Nintendo Switch reveal trailer last year that Karen was playing. Well that was no placeholder game, but a new Mario title called Super Mario Odyssey, an open world sandbox platformer game that seems to come from the same lineage of Super Mario 64 and Super Mario Galaxy.
5. Nintendo is doubling down on online services.
Nintendo has always been a generation behind the curve when it comes to online services.

Nintendo Online Services will have features and services

similar to PlayStation Network and Xbox Live.

Social features, free games, the usual stuff

. It'll be free for awhile to iron out the kinks before ultimately switching to a paid subscription model. Expect to say goodbye to the awkward friend code system.
4. No more region locking.
Everyone knows that region locking is the tyranny that keeps us from enjoying entertainment wherever we are regardless of where we buy it. Nintendo is doing away with that, meaning the games you buy will work regardless of where you bought your console or where you're connecting online from. So if Karen moves to Europe, she'll still be able to import games from Japan.
3. Novelty mini games are back and they're adorable.
Did you guys see the trailer for MILK yet for Switch? Shall we say udderly ridic? pic.twitter.com/XtvrpEItgT

— Geoff Keighley (@geoffkeighley) January 13, 2017
Nintendo's biggest successes have always been in games that anyone–friends, family, co-workers and even grandparents–can enjoy. 1 2 Switch is a collection of minigames that leverages the sophisticated tech inside the Joy Con controller to let you draw guns, play guitars, swing swords, cast spells and yes, milk cows. I don't care what you say, I've been waiting for cow milking all my life.
2. The dizzyingly innovative Splatoon returns.
.
Sorry, Overwatch fans, but let's be honest: the most innovative competitive shooter of the past three years is Splatoon. It's not just a great game but its astonishingly great for kids and adults and Karen says it's one of the best things about the Wii U. Splatoon returns as Splatoon 2 for the Nintendo Switch.  You're a kid now, you're a squid now.
1. The Legend of Zelda: Breath of the Wild will be available at launch
.
When the Wii U was launched, games stumbled slowly onto shelves. The gaming press mocked Nintendo's "launch day" being "launch six months." Which is why outlets began to suspect that the next Zelda game would be out later than sooner. But today, President Tasumi Kimishima released a kraken: The Legend of Zelda: Breath of the Wild lands in stores the very same day as the Switch.
Was the presentation enough to make you want to get one? Tell us below!