It might feel like a long time ago in a galaxy far, far away but once upon a time there were no Star Wars movies. No worn-out VHS tapes, precious LaserDiscs, endless reruns on television and re-screenings for Special Editions and 3D to burn the TIE Fighters and lightsabers directly into our brains through our eyes.
And then there were the Dark Times – a 16 year drought during which creator George Lucas would waffle between saying he'd make three more movies or six more movies. Sometimes he'd say no more, with his attention ostensibly directed towards making smaller independent films – remember Radioland Murders? No? – until he bit the bullet and delivered the prequels, which ended up poorly received in spite of their box office success.
Now it's the House of Mouse's goal to ensure that Star Wars keeps going in every single media venture possible for as long as it can be seen as an overall desirable. This week marks the conclusion of the Skywalker Saga – nine films strung together loosely connected to form a single narrative thread. The future is difficult to see, but one thing is certain: this is the end of what started it all.
The future of Star Wars will turn elsewhere, to new characters and new worlds. Before the ninth and final movie hits cinemas, here are the eight Skywalker films so far, ranked from worst to best.
8. The Phantom Menace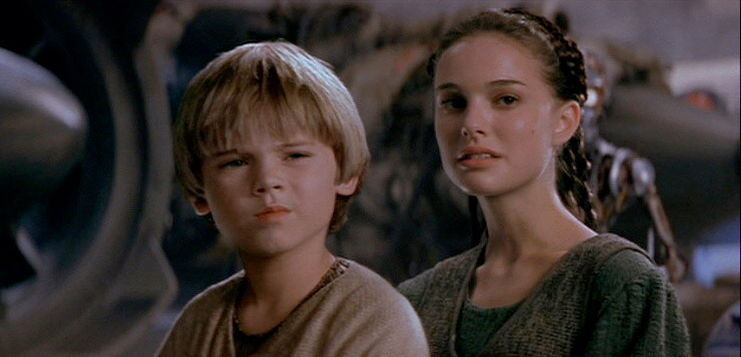 The first of the prequels is widely derided among Star Wars fans and cineastes and for good reason. Billed as the true beginning of the Skywalker Saga, it meanders and flops around to get a whole lot of nothing done. Jake Lloyd is cringe-inducing even by child actor standards as the boy Anakin Skywalker. And the flailing comedy of Jar Jar Binks creates a very odd tone that leaves many viewers cross-eyed.
While the pod-racing sequence is a fun take on chariot races from Hollywood yore and the lightsaber finale with Darth Maul is exhilarating, Phantom Menace is undone mostly by director George Lucas' own quirks. Lucas fails to provide good stage direction for his actors, and the screenplay that wastes time going nowhere. Phantom Menace also establishes a look for the prequels with color grading that will have you reach for your TV settings.
7. Attack of the Clones

On paper, the second prequel sounds like an escalation of stakes, in which a civil war is being fought due to the manipulations of unseen dark forces. But director George Lucas does his best to bring the premise down with mind-numbingly dull action sequences and lifeless exposition between. The result is political intrigue that's such a drag and a whirlwind romance between Anakin and Princess Amidala that's unconvincing.
What undoes Attack of the Clones most is its desperate attempt to course correct everything in Phantom Menace in all the wrong ways. There's a kind of "top this" energy that permeates every action scene, whether its the screwball action comedy sequence on a Droid assembly line or the battle between Christopher Lee (as Count Dooku) and a green CGI gleep glop known as Yoda. Also, Hayden Christensen is just as bad as you remember.
6. Revenge of the Sith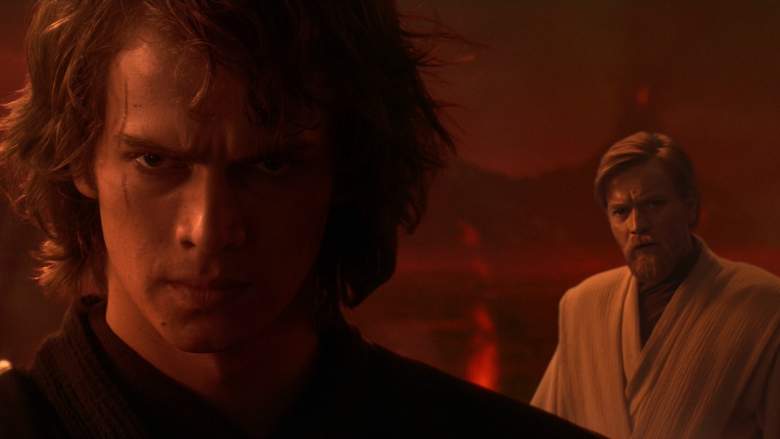 Being the least terrible of the prequels doesn't actually make Revenge of the Sith any more watchable. At the time of its release, many had hoped that this final act in the rise and fall of Anakin Skywalker and the end of the Republic would redeem the prior movies, but if anything, it doubled down on most of what nobody liked about Attack of the Clones. The dialogue is still awkward, the CGI still overstuffed, and action scenes needlessly busy.
But the true cinematic crime of Revenge of the Sith is its attempt to pay off ongoing plot threads in ways that feel unsatisfying and unearned. Hayden Christensen can roll his eyes as far up his skull as he wants, but he doesn't have the acting chops to deliver the transformation from sullen man-child Anakin to terrifying dark lord Darth Vader. Meanwhile nobody believes Ewan McGregor and Natalie Portman's pleas of love and friendship.
By the time you get to the last reel of Revenge of the Sith, you'll be exhausted, drained, and exasperated by a dozen story beats that never got their due. Yoda and Obi-Wan shuffle off into their respective positions for the Original Trilogy and Padme Amidala dies delivering her twins Luke and Leia. Like her, viewers end up dead in their seats and having lost the will to live.
5. Return of the Jedi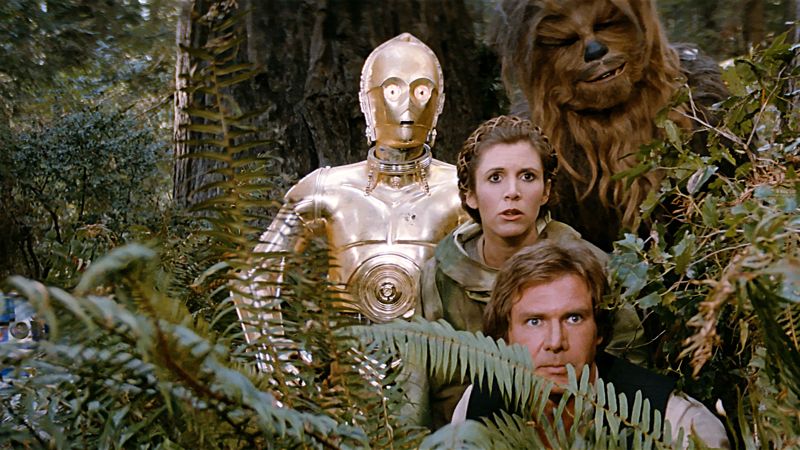 You can say what you want about Ewoks and the re-use of the Death Star as an existential threat to the Rebel Alliance but you can't live and love Star Wars without this installment. It's the culmination of the journey of Luke Skywalker – the naive farmboy and erstwhile bush pilot turned aspiring Jedi – as he confronts Darth Vader and The Emperor, the two villains who cast a dark shadow over the galaxy.
While not as bold as other entries in the saga, Return of the Jedi is filled with iconic action scenes like a speeder chase through the forest of Endor's moon and the showdown between Vader and Luke. Some viewers had difficulty accepting the Ewoks, and Leia Organa and Han Solo don't really have anything to do but to finish the romantic arc they began in Empire. But in the end, it's an emotionally satisfying conclusion to Luke's story.
4. The Force Awakens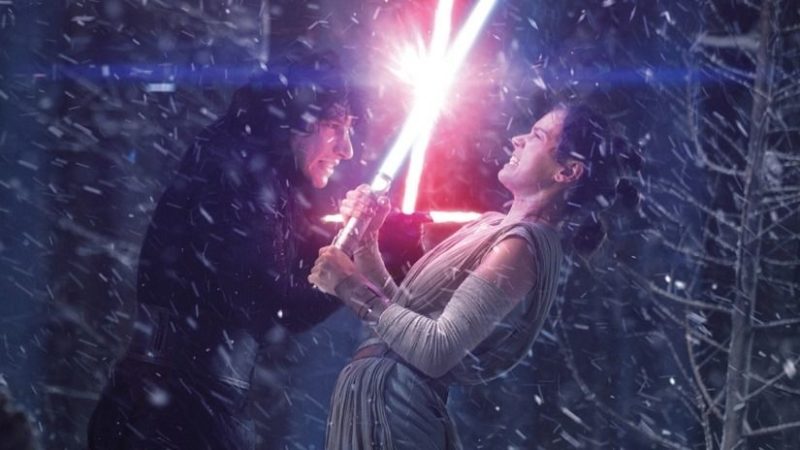 J.J. Abrams does the impossible with The Force Awakens and that makes it a mightier movie than it has any right to be. Abrams and his collaborators created a sturdy foundation made from a strong, lively cast – always a strength as far as Abrams films are concerned – and a fresh, interesting duo in the form of Finn, a stormtrooper experiencing moral panic and Rey, a scavenger resigned to stranding herself for a family that may never arrive.
While The Force Awakens hews close to the narrative formula of A New Hope, it also centers around the joy of connections and the sorrow of losing them. Abrams' team invokes familiar aesthetic – camera setups, costume designs, audio direction – with Pavlovian cunning beyond those of previous Star Wars creatives. It never feels too egregious, but that's in large part due to energy that suffuses the entire film.  
 3. Empire Strikes Back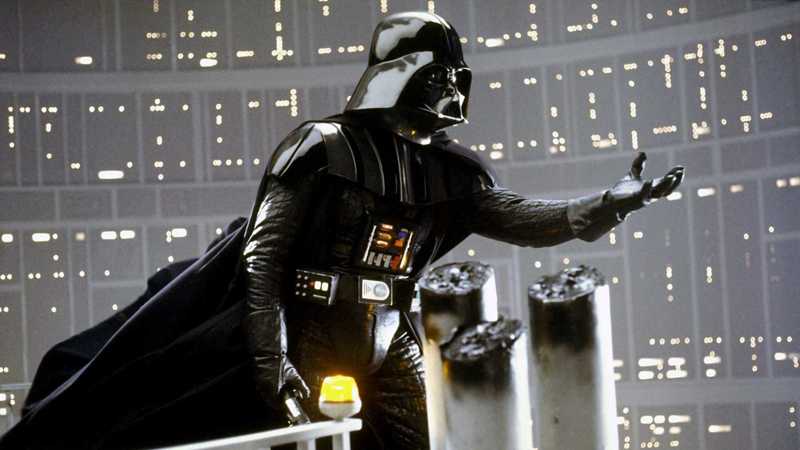 There's a reason why out of all the films, Empire Strikes Back holds such legendary status – it's the installment that radiates mythic grandiosity. At the time of its release, the film stunned and surprised everyone with its shocking third act revelation. Meanwhile, Han and Leia – rebel scoundrel and princess general – develop an awkward romance while things around them get from bad to worse.
Empire Strikes Back is audacious in that director Irvin Kershner and screenwriter Leigh Brackett redirect our attention to emotions of a primal nature – love, hope, despair, frustration. It challenges its protagonists and transforms them from relatable two dimensional heroes into flesh and blood people that ache and hurt. It's in this creative environment that lines like Han Solo's "I know," get improvised by Harrison Ford.
Every scene is kind of a visual tour de force as well. The opening battle at Hoth has been recreated in a hundred Star Wars videogames for good reason – those terrifying ponderous monstrosities known as Imperial Walkers hit the screen hard and the lightsaber duel between Vader and Luke is so moody and intense it practically earns the right to wade straight into Shakespearean melodrama.
2. The Last Jedi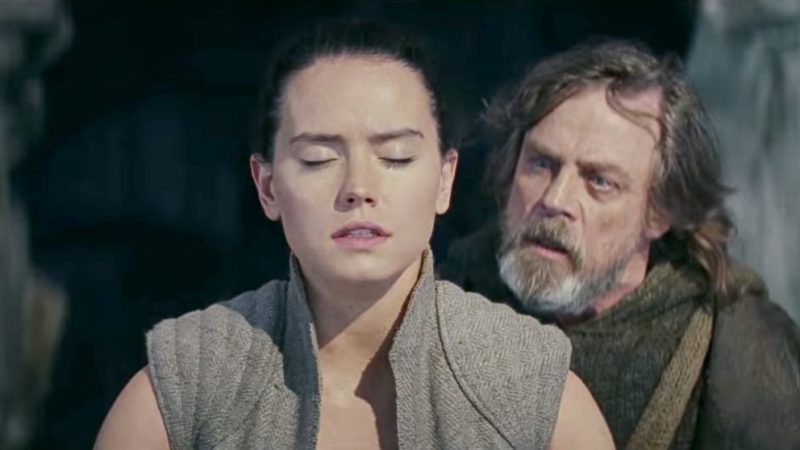 Easily the most controversial of all the Star Wars films, The Last Jedi doesn't just challenge the characters—it challenges its audiences of everything they hold sacred, and in all the best ways. At the peak of his heroic accomplishments, Luke Skywalker went from pure legend to embittered old man. But Rey's soul searching turns everything around for both of them, as they emerge from their clashes with one another as true paragons.
Viewers, critics, and fans alike continue to debate this film, but its cinematic energy remains undeniable. The Last Jedi is the most visually spectacular of the Star Wars films. The throne room scene is so stark red it threatens to devour the eye. Sabers swing and you get a good gander, bodies charged it's so breathtaking. And the stunning last stand at Crait, with its pure white salts and red soil, makes for a painterly battlefield.
Adam Driver's Kylo Ren, the man who would be Sith, and the sweat-inducing connection he shares with Daisy Ridley's Rey anchor the entire film. While Rey searches for something to hold onto, it's Kylo who reassures her to kill the past and let it go. Director Rian Johnson does what none save Irvin Kershner was able to accomplish: perfectly cross-breed the saga's high concept genre DNA with the pop art genes of cinema.
1. A New Hope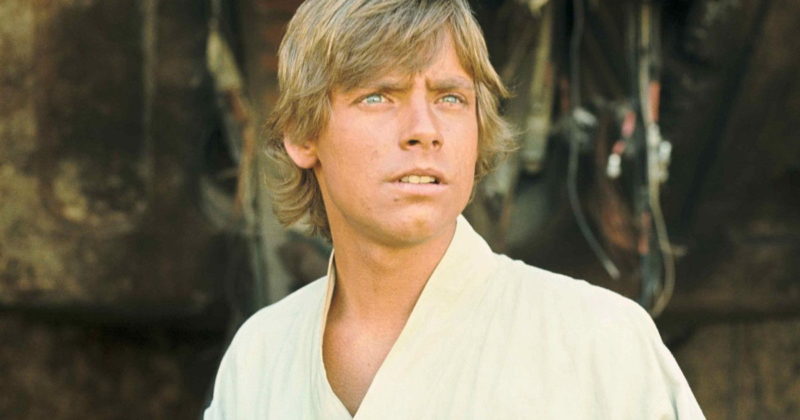 The movie that changed popular culture forever. Even without Empire or The Last Jedi, the inaugural chapter of what had yet to become the Skywalker Saga would still be regarded as one of the greatest movies in film history.  Even without a decades-old franchise, Star Wars – as it was originally called sans episode numbering and subtitle – delivers a cornucopia of delights.
Director George Lucas definitely lucked out with his cast – Mark Hamill as eager farmboy, Harrison Ford as morally apathetic scoundrel, and Carrie Fisher as a princess who suffers no fools – all three of whom are irreplaceable and inimitable in their roles. Even Sir Alec Guinness is a total legend as Obi-Wan Kenobi, making every bit of exposition sound like the most important thing in the world.
Star Wars tapped into the magic of genre serials, foreign cinema, comic books and lesser known sci-fi novels to create something unique – a lived-in universe that would exist even if the characters left it. It shouldn't go without saying that Lucas' ex-wife Marcia helped save the film in the edit, and that ultimately cemented A New Hope's eventual status as a timeless classic.
Do you agree with our rankings? Where would you place 'The Rise of Skywalker'?