Everybody loves videogames, but few realize it takes more than just a collection of art assets, game rules linked together by code to make them. That's where game engines come in. A foundational piece of software that supplies the framework for a videogame, a good engine makes it possible for game developers to craft their visions without having to write every single line of code from scratch.
And in the history of video game development, a great game engine can be responsible for a major breakthrough in design and development. It was groundbreaking engines like the Doom engine that made the leap to smooth first-person graphics possible and the Infinity engine that codified a universal language in how to write and design point and click role-playing games.
Furthermore, great engines can do more than just drive progress in video games: they can turn the studios behind them into a lucrative business when they begin licensing the technology to other developers for additional bucks, as well as gaining competitive advantage in steering the course of the future of video game design and development. Here're eight of the most important engines now.
Unreal Engine
Probably the biggest success story in game engines, Tim Sweeney originally started writing the Unreal engine at Epic Games to rival the rockstar success id Software was enjoying with the Quake and Doom engines. Who could have thought that this fledgling studio would forever be changed by the Unreal tech? By the end of the 20th century, two dozen games were being built on it.
By 2014, over four hundred games were made with the Unreal engine. Cash strapped studios could afford it thanks to a lower licensing fee for the engine, which Epic set in exchange for royalty on revenue. And it's not just quantity of licensors that makes Unreal such a big deal. True gaming greats like Deus Ex, Bioshock, Mass Effect, Borderlands and Street Fighter V all make use of it.
id Tech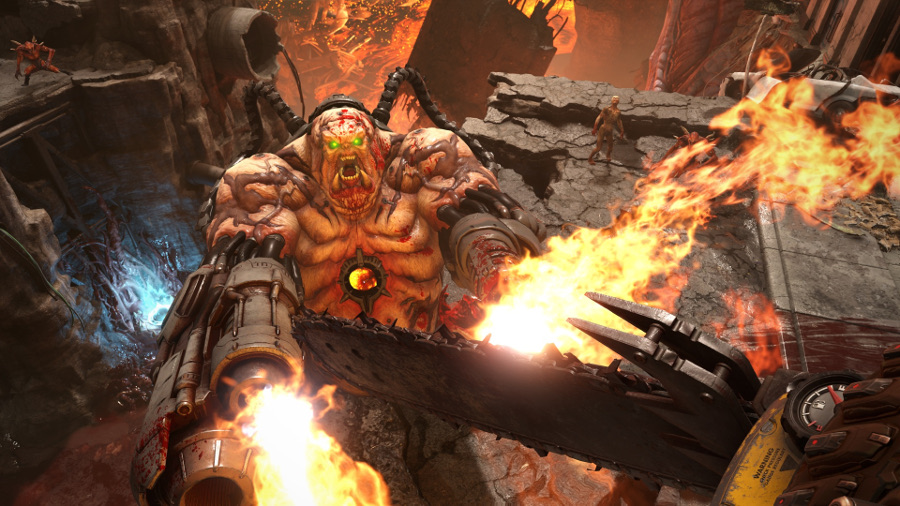 While it's no longer the eight hundred pound gorilla that it used to be, the first lines of code from id Tech ought to be one of the Magna Carta in a videogaming history museum. Just as id Software defined the first person shooter with Quake and Doom, it defined the technologies behind the genre with id Tech. Prohibitive licensing costs prevented the engine from becoming as popular as Unreal, though.
In recent years, ZeniMax has limited the use of the technology to studios in its own portfolio. So while there aren't nearly as many id Tech games as there used to be, there's no denying that games like Evil Within, Wolfenstein II: The New Colossus and the upcoming Doom: Eternal look awesome. It's just too bad that id Tech mastery is for now, a skill you can't transfer to other studios.
GameMaker Studio
GameMaker Studio is an engine intended to get more people into game development with its simplicity, accessibility and the ability to prototype rapidly. In effect, Game Maker targets the novice computer programmer with various out of the box functions. It comes in a free version and multiple tiers of paid versions with vast cross platform support.
Games like the heartbreaking action RPG Hyper Light Drifter, the sing-along puzzle adventure Wandersong and the cyberpunk bartending novel VA-11 HALL-A were all made with Game Maker.
MonoGame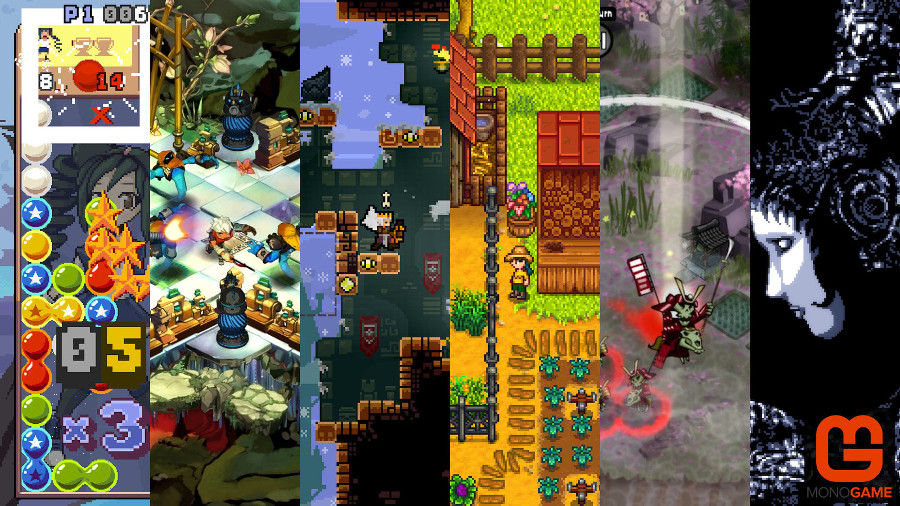 This completely free open-source engine is inspired by XNA, a set of tools and code libraries from Microsoft intended for easy development on Windows and Xbox 360. MonoGame is an interpretation of that framework developed completely by indies. The benefit is that anyone who is XNA-literate can easily learn to implement and learn MonoGame.
Famous games made with MonoGame include the critically-acclaimed award-winning Celeste, the cross-platform cozy game Stardew Valley and the breakout hits Fez and Bastion.
Unity
Unity was the little engine that could when it debuted in 2005, with lots of small independent browser games like Minotaur China Shop demonstrating what fun could be had with it. But by the early 2010s, a plethora of hits really spread the word for it. Unity is now one of the most popular game engines in the world, with a plethora of development features that allow for a fast pipeline.
Many of the most ambitious games are made with Unity. Games like the tactical time-bending shooter Superhot, the investigative mystery Return of the Obra Dinn and the challenging run gunner Cuphead.
CryEngine

In 2004, CryTek secured a place in PC gaming history with Far Cry and once again pushed it further with 2007's Crysis, both demonstrating the upper limit of amazing when it comes to graphics and visuals of the CryEngine. Now many developers report that the engine is not the most user-friendly piece of tech, and the stunning graphics its capable of don't come easily.
But while the golden days of CryEngine licensing are gone, it remains popular with some developers like Arkane Studios, which used it for Prey. But its roots reach far: Ubisoft uses a heavily modified version of CryEngine called Dunia in its Far Cry series and Amazon has been encouraging studios to develop games for its Amazon Web Services using a CryEngine derivative called Lumberyard.
Frostbite
Frostbite is the technology developed by DICE for its Battlefield games which features high-grade audio management, destructible environments and sophisticated water physics among its other unique features. Parent company Electronic Arts (EA) reportedly made the tech of mandatory use for its other games: FIFA, Need for Speed, Dragon Age: Inquisition and Anthem all use it now.
If true, the move makes sense. By putting the engine to varied use, there's potential to make it more versatile, efficient and easier to tame with the right level of developer investment. Unfortunately, reports are that other teams struggle to use it and that knowledge base libraries and support teams are lacking to assist developers.
Source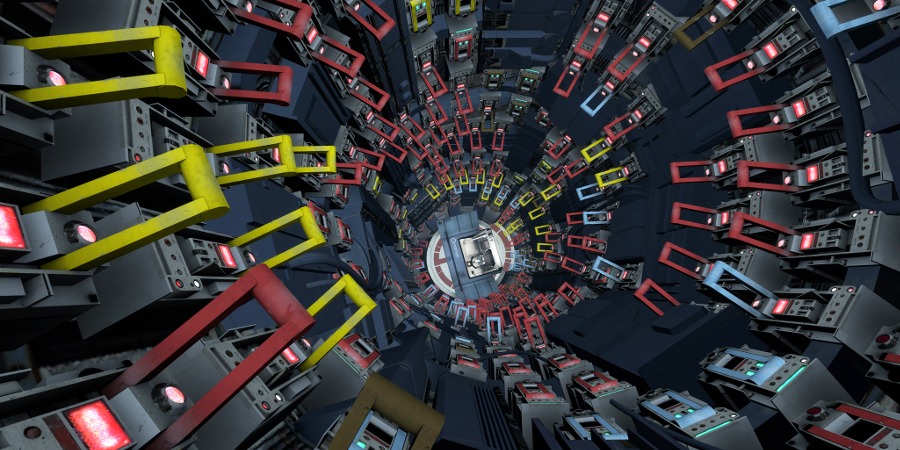 The Source engine hails from a time when almost every new product and service from Valve was considered a revolution in PC gaming, and was born out of the developer's dissatisfaction with the limits of the Quake engine it used on the original Half-Life. And while Counter-Strike introduced Source, it was Half-Life 2 with its realistic physics and spectacular facial animations that wowed.
Outstanding third-party games have been made with Source, but it never took off like Unreal or id Tech. Valve boss Gabe Newell said, "It's here if people want it. It's not a way to make money for us." Games like The Stanley Parable, Vampire: The Masquerade – Bloodlines and Apex Legends are among some of the bigger successes of Source.
What else should be on this list? Tell us below!