We may not be able to leave our homes for leisure now but these "I know a spot" memes will take you… somewhere, at least. (If you have no idea what's going on, it's a phrase that's seen all over Twitter, and it's basically making fun of folks who promise to take you to a secret, romantic spot only to ultimately underwhelm.) Check out some of the funniest ones we found:
Men *sigh*
men be like "i know a spot" & then take you to rock bottom

— (@nussyrox) June 26, 2020
Word to the wise: don't ignore that long line of red flags. Wag kang hangal!
Anemia says hi
girls w low iron be like "I know a spot" then get up and see spots

— Azhar Chowdhury (@certifiedclouun) June 28, 2020
That feel when you suddenly stand up then you end up feeling like you're in a rollercoaster. Girl, same.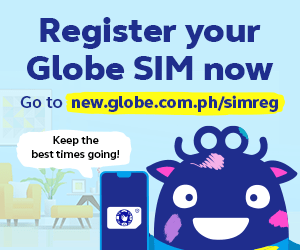 We found new land
white people be like "i know a spot" then colonize it

— chris (@ChrisStanAcc) June 27, 2020
Yet they still haven't learned how to use spices. Do you ever wonder what the Philippines would be like if we weren't colonized for 333+ years?
Oh, to be a cat
cats be like I know a spot then sit on your throat

— fil (@veganbruxa) June 30, 2020
Inside a cat's mind: if it fits, I sits. Make no mistake: this planet belongs to our feline overlords. Know your place, human.
K-drama essentials
kdrama peeps be like "i know a spot" then take you here pic.twitter.com/pcrIlnDFQy

— (@yourkdramabae) July 2, 2020
K-dramas execute brand placements so well and we all fall for it. And it's how funny how these spots fit common tropes: couple date at Olive Chicken, company lunch at Subway, coffee runs at Dal.Komm, and the couple's first fight where the guy consumes way too many bottles of Soju in one of those roadside tents. But this photo set is missing something: Baskin & Robbins! You can't forget the ice cream and cake!
Drawing
my friends be like "i know a spot" then i make excuses to not go

— 333 (@notThreat3x) June 30, 2020
Musta naman yung classic you're G to a gala but then you change your mind and pull up the classic: "di ako pinayagan ni mama eh". No, di kaya pinayagan. You just didn't let yourself go out. Hay, do you miss flaking out on your friends as well?
Asian households
asians be like "i know a spot" and then can't even get out of the house

— jœy ♡ (@j03yyyyyyyyyy) June 29, 2020
TFW you get to leave but have to be home at 9 pm. (But these days, you don't even have to be Asian to not be able to leave your home. All of us just can't without risking contracting a deadly virus.)
Homebodies, unite!
introvert be like "I know a spot" and then go home

— shpongle (@guitarnahiaata) June 27, 2020
One of the longest-going jokes during this quarantine is introverts must be thriving now that we can't leave our homes. And yeah, it was true in the beginning, at least. Introverts may prefer being home, but we can all agree that this 100+ days of quarantine has given us some major cabin fever.
What was your go-to spot before the lockdown? Tell us below!