Open Your Mind: 8 Things We Learned From Watching Doctor Strange
By Mikhail Lecaros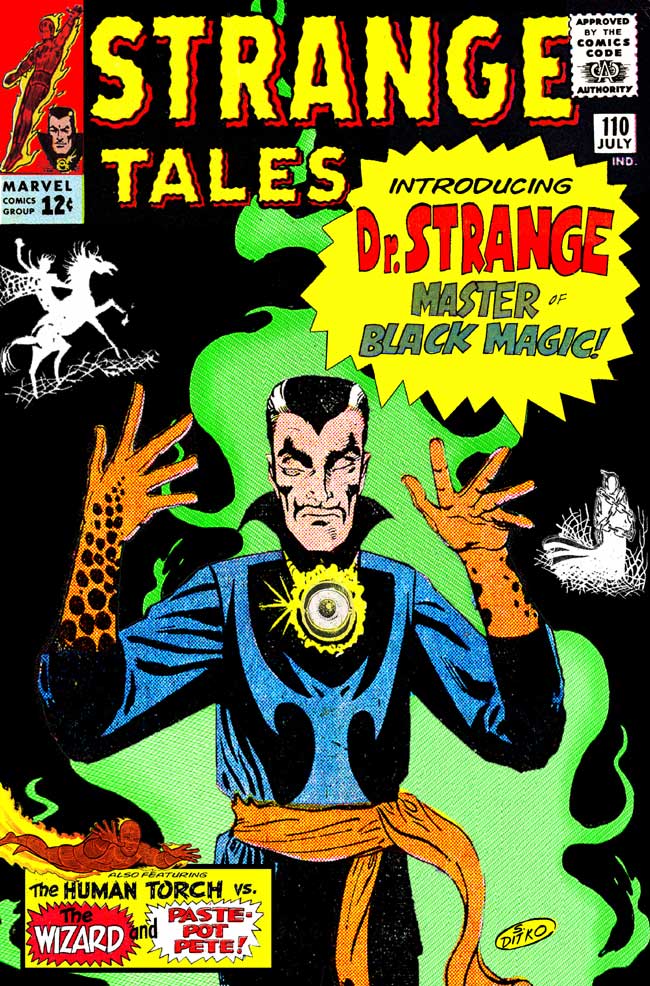 First appearing in the pages of Strange Tales #110 in 1963, Dr. Strange has been a mainstay of the Marvel Comics universe, defending Earth from threats beyond the physical plane as our world's Sorcerer Supreme. As written by Stan Lee and illustrated by Steve Ditko, Dr. Strange operated out of his home in New York's Greenwich Village and was aided by his manservant Wong. Soon, the character became a counterculture touchpoint, noted for his adventures' distillation of surreal art, eastern philosophy and ancient mysticism into a battle between good and evil.

Over five decades later, with the Marvel Cinematic Universe proving to be among the most profitable film series of all time, Doctor Strange is finally making his big screen debut as portrayed by Benedict Cumberbatch (Star Trek: Into Darkness, TV's Sherlock) and directed by Scott Derrickson (The Exorcism of Emily Rose). Building on the good will established over eight years and 13 films, Doctor Strange marks the franchise's first foray into the realm of the supernatural, which isn't really a stretch for a series that features Bradley Cooper as a tough-talking, gun-toting raccoon.

The story opens in New York City, where Dr. Stephen Strange (Cumberbatch) is a world-famous neurosurgeon whose exceptional skill is matched only by his utter lack of humility. When he is crippled by a freak accident, Strange turns to alternative medicine in search of a remedy. He makes his way to Kamar-Taj in Nepal, where he encounters Mordo (Chiwetel Ejiofor, of Serenity and 12 Years a Slave) who, in turn, introduces him to the Ancient One (Tilda Swinton, Snowpiercer).

As Strange struggles to find his healing and, in the process, redemption, he will discover that his path will take him far beyond his ability to imagine. And since we as moviegoers were along for the ride, here are eight things we learned from watching Doctor Strange:
IT'S A MARVEL CINEMATIC ORIGIN STORY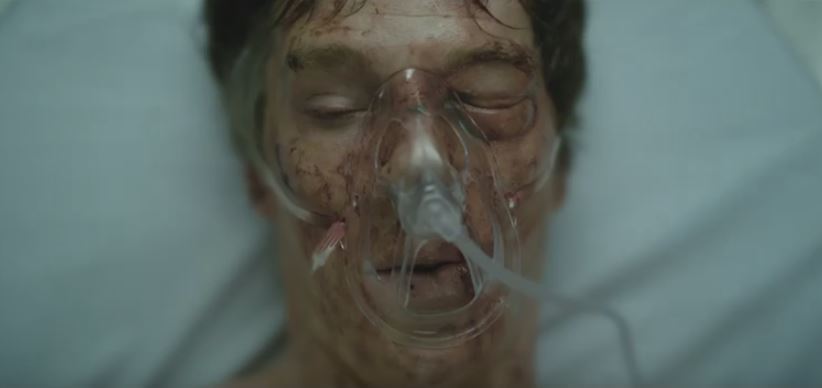 The film follows the traditional Marvel movie origin template to a T, for all that implies. What many will no doubt end up noticing, however, is the specific narrative beats seemingly lifted from Iron Man, wherein a brilliant, arrogant professional meets his comeuppance, only to realize that his talents can make a difference in the world. Shades of Tony Stark's journey notwithstanding, this has less to do with the filmmakers' storytelling abilities than it does the film's fidelity to its source material: Marvel character origins have always had an overlap of thematic elements.
THE VILLAIN IS FORGETTABLE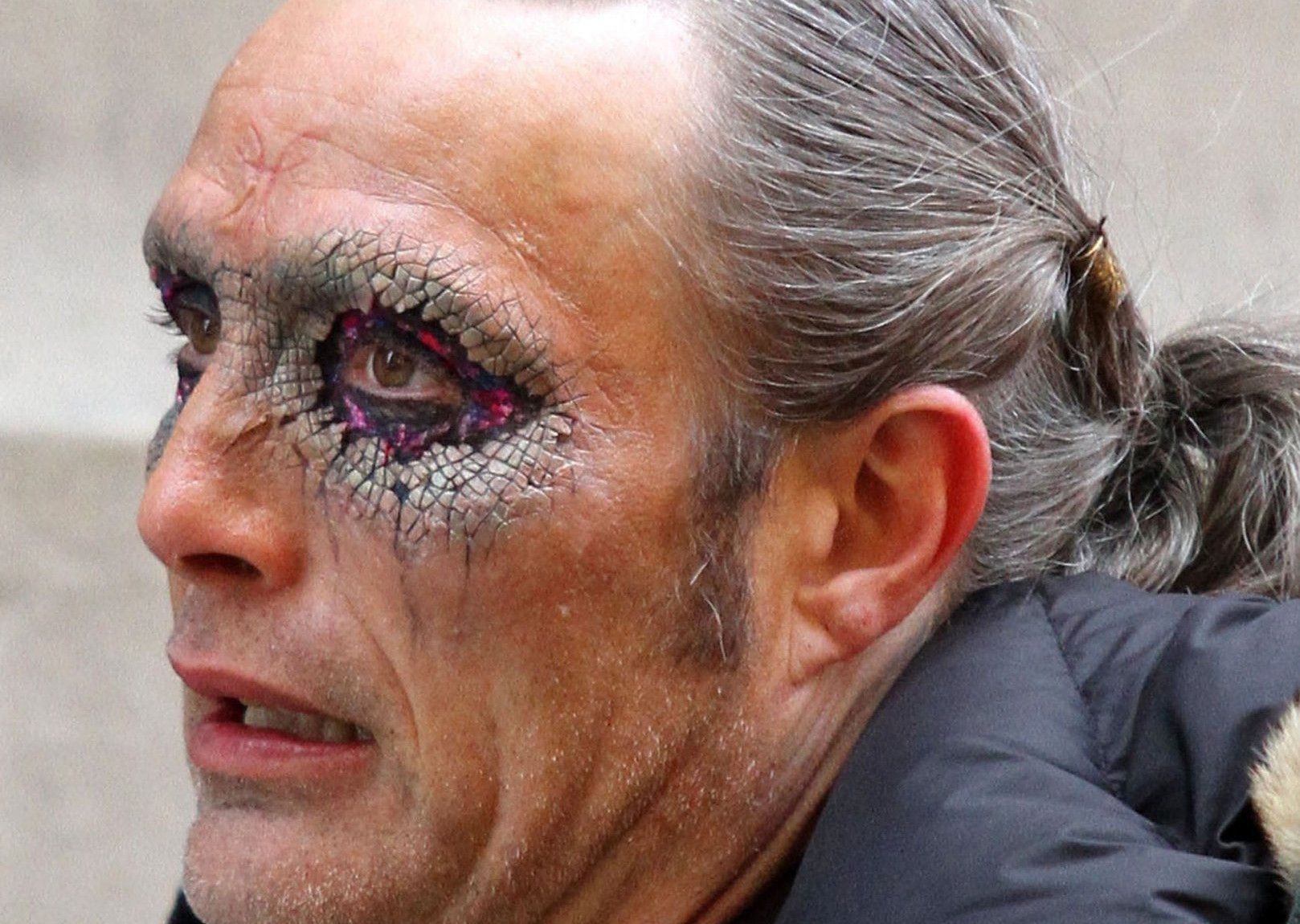 Look, we've loved Mads Mikkelsen since he destroyed Daniel Craig's testicles way back in Casino Royale, and he's at least as charismatic here as he was playing Hannibal Lecter, but his turn as Kaecilius here falls into the category of "great actor relegated to one-note Marvel villain who is destroyed/sucked into a portal at the end of the movie" (ie. every villain not named Loki). Just once, it would be nice for the bad guy to actually develop some sort of rivalry with the hero in one of these films.
THE CAST OVERCOMES ANY SHORTFALLS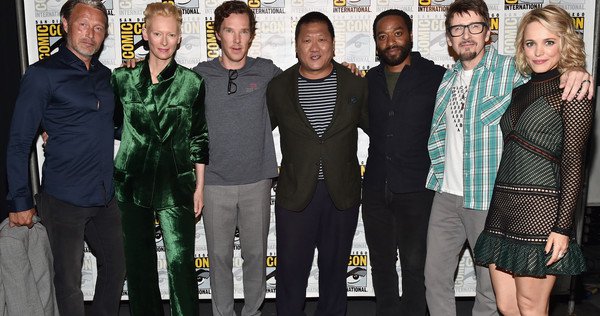 Doctor Strange is able to distinguish itself through the talents of its leads, who are charismatic enough to make you believe in their characters' metaphysical world, even if the narrative takes one too many shortcuts in introducing us to it. Take, for instance, Strange's almost-immediate acceptance of his role once he learns of the Ancient One's mission; some indecision or some indicator of self-realization is sorely missed.
 IT'S FUN AND FUNNY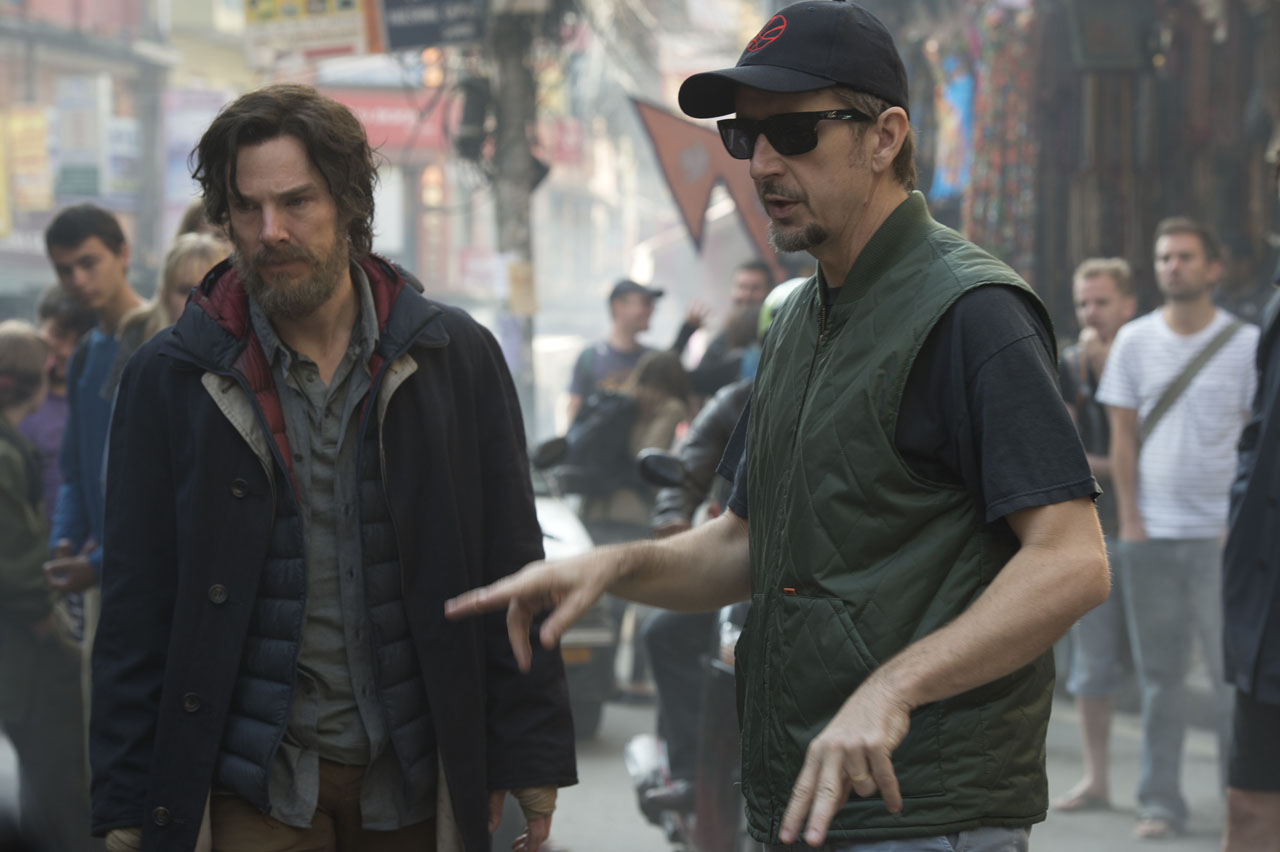 The film is tonally consistent with the Marvel films that came before it, mixing spectacle and one-liners with aplomb – you never question that it's part of the same universe as the one we've gotten to know over the course of thirteen films. While it does feature a tad more slapstick that we've previously seen (aside from Ant-Man), it doesn't give over half its dialogue to witticisms (or shameless sequel set-ups in the main narrative) like Avengers: Age of Ultron did. The best thing about this is discovering that Cumberbatch, an actor known for the intensity of his performances, is equally adept at handling the film's lighter moments.
NO RACE WARS HERE
Tilda Swinton as the Ancient One overcomes accusations of whitewashing in the film's opening minutes by simply owning the character with her legendary presence. In never giving the viewer a chance to question her legitimacy, Swinton provides a credible, if all-too-brief, senior counterpoint to Cumberbatch's newbie sorcerer in much the same way that Stanley Tucci's Dr. Erskine did for Chris Evans in Captain America: The First Avenger.
As Wong, the appropriately-named Benedict Wong (Kublai Khan of Netflix's Marco Polo) rises above his character's subservient origins and reinterprets Dr. Strange's comic book manservant as a formidable big screen sorcerer whose primary task is guarding the Ancient One's library. And hey, we like his taste in music.
THE VISUALS ARE MIND-BENDINGLY AWESOME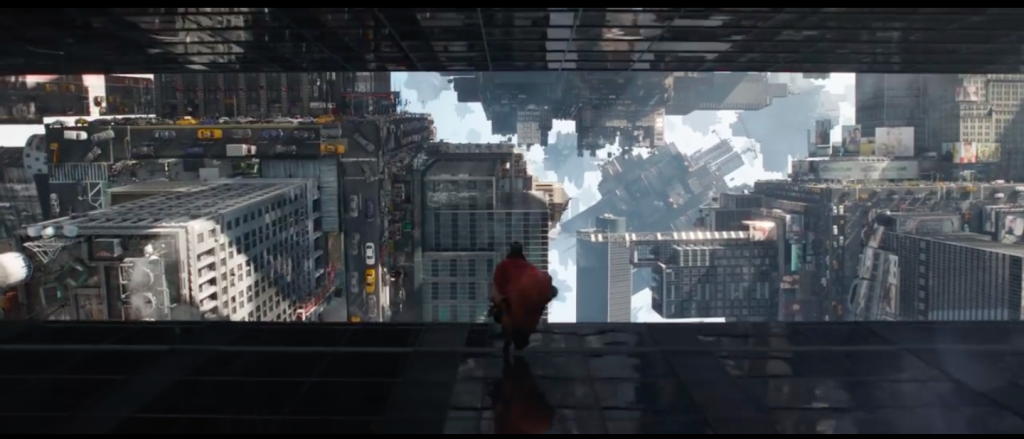 Forget the Inception vibe you may have gotten from the trailers – as rendered by the CGI wizards of Industrial Light & Magic (with inspiration from Ditko's original illustrations), the reality-warping aspects of Doctor Strange resemble the product of a three way between a kaleidoscope, a Rubik's Cube, and a psychedelic head trip. Cliché as it may sound, you've never seen anything on the big screen quite like this. Even in 3D, the busy nature of the larger effects sequences never devolves into the sort of soulless visual noise that plagued films like Transformers: Age of Extinction or Man of Steel.
On the action front, we probably could have done without yet another death-from-above-world-ending-CGI-fest finale, but this one has enough temporal tricks up its sleeve to at least make the ending somewhat unique.
BENEDICT CUMBERBATCH IS DOCTOR STRANGE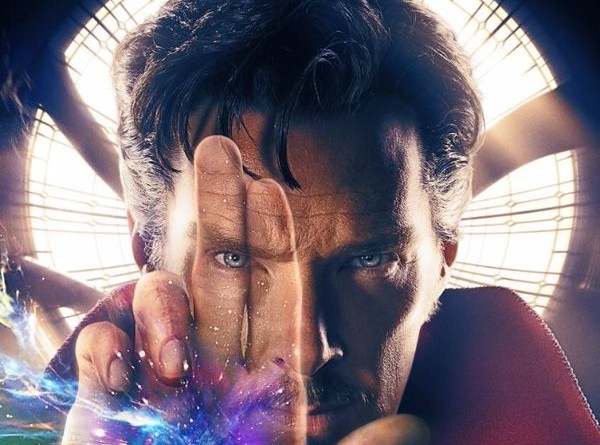 There's no way around it: just as Robert Downey Jr. was seemingly born (and substance addicted and jailed and rehabilitated) to play billionaire playboy philanthropist with a drinking problem Tony Stark, it is now impossible to imagine anyone other than Benedict Cumberbatch as the titular Doctor. Like Downey Jr. before him, Cumberbatch manages to hit that certain sweet spot between incorrigible bastard and likeable scamp that made Iron Man such a success.
Perhaps most impressively, for someone with such a recognizable voice, Cumberbatch's American accent is well on the side of credible, even if it is somewhat disconcerting to see him perform his well-honed "smartest man in the room" routine as a native New Yorker.
IT OPENS UP A WHOLE NEW WORLD OF POSSIBILITIES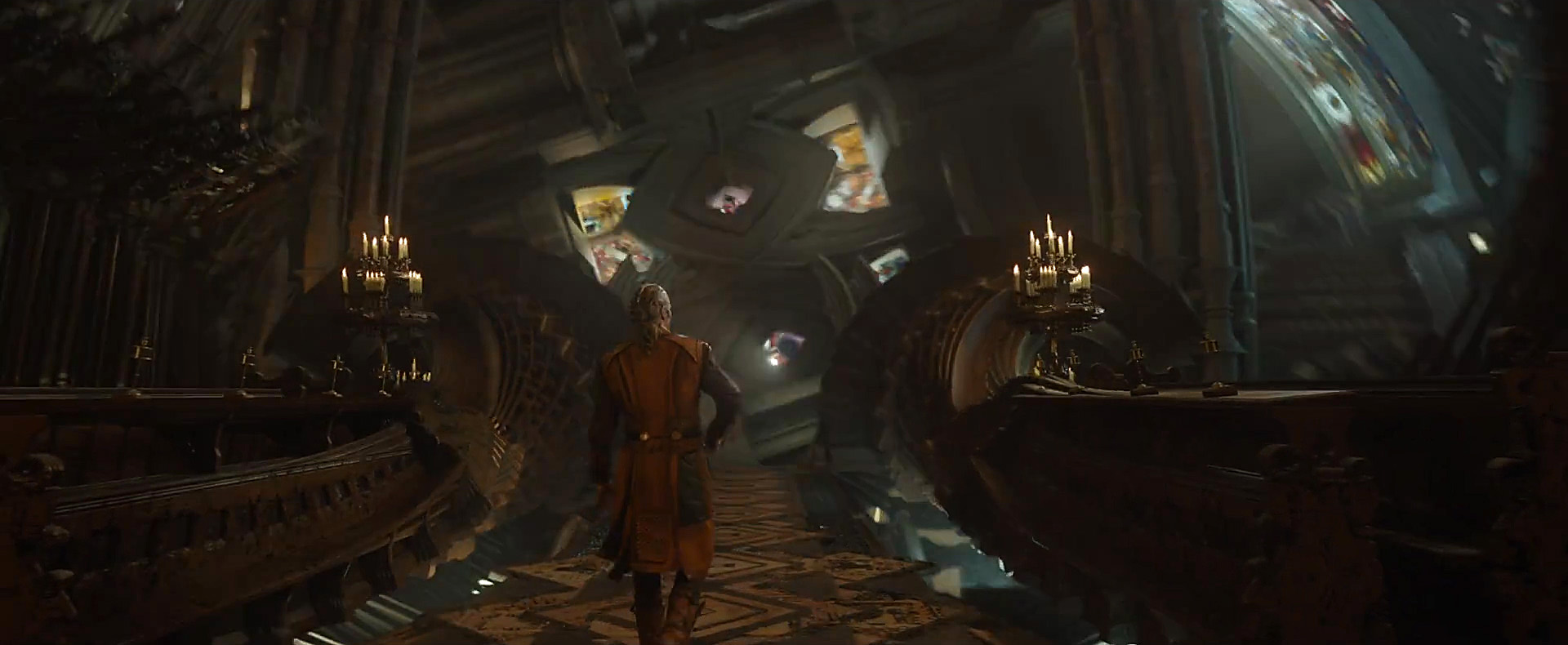 Just as Thor introduced viewers to the intergalactic aspects of the Marvel Cinematic Universe that Guardians of the Galaxy ran with, Doctor Strange brings us straight into the metaphysical with aplomb. Handled well, this could potentially deliver a payoff as significant as the alien invasion from the first Avengers film. Oh sure, it's a load of nonsense about Dark Dimensions and multiverses, but we'll be damned if it isn't a hell of a good time—and if Doctor Strange is any indication of how magic will play into Thor 3 or the upcoming universe-spanning Avengers: Infinity War, then we can't wait to see it.
What were your favorite moments from the film? Share them with us below!