You might have already seen photos of traffic and overcrowded malls from the past weekend as malls began to operate again. After months of quarantine, Pinoys had the confidence to go out as quarantine restrictions loosened. However, the reopening of malls doesn't mean the fight against COVID is already over. The threat is still out there and though restrictions have loosened, it's still safer to just stay at home. But establishments can't stay closed forever; life has to go on.
Neighboring countries like Thailand are also opening up their malls. Looking at the new health and safety measures these Thai malls put in place, there's plenty that our local malls can learn from them. Here are a few anti-pandemic efforts we wish our malls would adopt as well:
Disinfecting booths in all entrances
🇵🇪 A sanitizing shower has been installed outside a police station in Lima to help curb the spread of #coronavirus in Peru #covid19peru pic.twitter.com/C7sLmRWmTJ

— Bloomberg QuickTake (@QuickTake) April 14, 2020

Before the lockdown, we had guards with thermometers and a table with sanitizers and alcohols. But it's not enough to disinfect only our hands; obviously, bacteria and viruses stay on different surfaces like clothing. Disinfecting booths may seem too much for some, but they're highly effective. Some PH malls are already using disinfecting booths, so we hope this could be adopted by other shopping centers.
Vietnam's Department of Laboratory and Analysis discovered that 90% of bacteria on a human's body and clothes were removed after going through a body disinfection chamber. There are different types of disinfecting booths. For instance, Vietnam's wet and dry chambers use mist and Hong Kong's CleanTech pods use a UV-based disinfection method.
Cashless payments
Though mobile payment platforms like GCash and PayMaya exist for cashless transactions, not all establishments in the country have them readily available. (Swiping with ATMs or credit cards still uses some contact, by the way.)
Many of us are forced to use cash, which increases the risk of exposure to viruses, especially when there's change. Stores, especially supermarkets where most people go to these days, must slowly incorporate cashless payment options that use QR codes so that there's no contact at all, and shopping will be done in no time.
Go Cashless: 8 Mobile Payment Platforms to Remove the Loose Change in Your Pockets
Go Cashless: 8 Mobile Payment Platforms to Remove the Loose Change in Your Pockets
Meryl Medel | Aug 08, 2019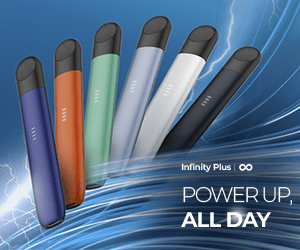 Marks for proper social distancing
Nagbabago talaga ang behavior natin kapag may "visual cues" pic.twitter.com/44qE5VodBG

— Vico Sotto (@VicoSotto) May 2, 2020
You may have seen photos of lined chairs in supermarkets and restaurants (for take-out) that make it look like people are taking examinations. It's a good practice to observe proper social distancing but what about places where it's not possible to have these chairs lined up? It's more practical to use markings on the floor because it's less work for employees who have to carry chairs and rearrange them every day. Some cities in the country — such as Baguio and Pasig — have adopted this already and we hope to see more!
Touchless experiences
Aside from money, we also frequently handle parking tickets or passes and IDs when going to malls, or even the ID when you leave items at the baggage counter. These items are usually handled by many mall-goers, which increase the risk of contact. While you could go down the time-consuming route and disinfect these items with each use, it'll be much more efficient to just use QR codes. A system can be developed where mall-goers can just log everything in without having to use actual IDs and passes. It can be similar to the RFID system we have today, for paying tolls in expressways!
Limited customers in stores and advanced bookings
As more stores reopen, the number of people going in and out must be limited. Some grocery stores actually practice this already by allowing a certain number of customers to go in as the rest wait outside. Stores that offer services like salons and facial centers might want to consider requiring advanced bookings to control the number of customers in their store. Otherwise, people would end up crowding the front desk area as they wait for their turn. With proper scheduling and booking, limited people are only allowed in-store, and employees would have the time to clean and disinfect stations for the next customers.
The Internet Trends 'ECQ Season 3' and the Posts Will Either Make You Laugh Or Cry
The Internet Trends 'ECQ Season 3' and the Posts Will Either Make You Laugh Or Cry
Kyzia Maramara | Apr 25, 2020
Shopping bag sterilizers
When buying groceries these days, one of the best practices we do is disinfecting our items. Bacteria and viruses can survive on surfaces and we don't want them to spread at home, right? Like the disinfecting booths for humans, malls might want to consider having sterilizing stations for shopping bags before customers leave the mall. Since UV sterilizers sell like hotcakes right now, they should be made available in public places.
Immediate cleaning of merchandise after contact
This is an important practice for stores where people might want to try or test out products. You can't just eyeball how clothes would fit you or purchase a new refrigerator without seeing its actual features, right? For customers to continue having these options, items must be thoroughly disinfected or cleaned afterward for the sake of the next customers. Some malls in other countries are even providing customers with face covers for when they're trying on clothes.
Thorough contact tracing efforts

Malls have hundreds of people visiting them every day, so it's important to take note of who is going in and out in case health authorities need to do some contact tracing in the future. Other countries are using apps to let their mall employees and customers check in and monitor their foot traffic. Is the Philippines capable of applying similar measures? We'll have to wait and see.
What would you like to see in malls as we face the new normal? Tell us below!