It's been 25 years since the release of the grimly gothic adventure classic The Crow directed by Alex Proyas (who'd later be catapulted to cult fame with Dark City), but his adaptation still stands strong to the powerfully loyal cult following that this movie has amassed through the years. Not the least of which because the making of the movie was fraught with so much ill omens and actual tragedy.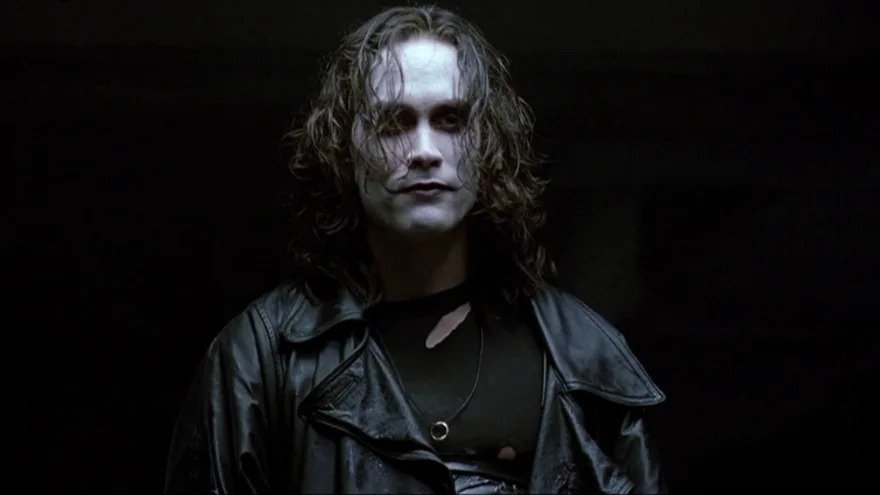 Whichever movie executive was drunk enough over at Miramax Pictures to actually release this obviously Halloween film during summer probably had no clue about all the problems the production crew would encounter, much less what was going to happen to the titular star.
Brandon Lee was the charismatic lead actor on this movie, adapted from the original comics by James O'Barr. He played the resurrected Eric Draven, a guitarist and a rock musician whose fiancée, Shelly Webster, was raped and murdered, and then he is also killed by the same gang.
The Curse of "The Crow"
However, Brandon never finished filming the movie. In a scene that called for one of the villains to shoot Eric Draven with a .44 magnum revolver, a series of mishaps accidentally resulted in a real slug being shot from said gun at almost point blank range.
The slug hit the stem of Brandon's aorta and made a beeline for his spine. Mortally wounded, he died 12 hours later after surgeons tried their best to save him. The North Carolina police, where the movie was shooting, ruled the shooting an "accident due to negligence." That was on March 31, 1993, and Brandon was just 28 years old.
It was one of the most horrific on-set deaths in Hollywood, earning the film "The Most Cursed Movie of All Time."
Prior to Brandon's death, the production has already been beset by numerous, bizarre on-set accidents—including a carpenter getting burned and a stuntman falling and breaking multiple ribs. When Brandon got shot, said cast and crew had pronounced the movie deeply full of bad luck, dubbing it "the curse of The Crow."
The producers, with the blessing of the Lee family, later completed the movie as a tribute to Brandon even with only 8 days of production remaining through CGI and stunt doubles. The movie, not the least because of the news of what happened to its lead star, opened as a sleeper hit at the box office on May 1994. Critics praised its dark vision, with Roger Ebert calling it an even gloomier movie than Blade Runner, and Variety Magazine stating that Proyas's Detroit made "Gotham City look like the Emerald City."
On the 25th anniversary of The Crow, let's take a closer look at who was Brandon Lee.
Son of The Dragon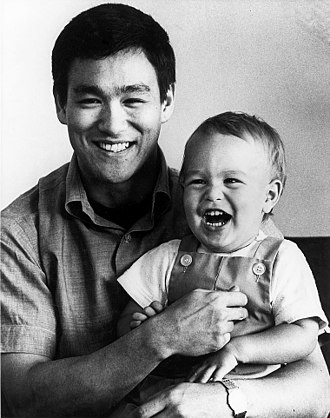 Brandon Lee was 8 years old when his father, martial arts action icon Bruce Lee, passed away under mysterious circumstances, on July 20, 1973.
Bruce was 32 years old and had been suffering a series of spasms related to cerebral edema. Autopsy reports on the body of Bruce would later reveal that he had an allergy to the ingredients in his painkillers. Doctors in Hong Kong officially ruled it a "death by misadventure."
Brandon quickly followed in the footsteps of his father, studying acting and pursuing martial arts by the time he was 13. 1986 saw Brandon in David Carradine Kung Fu: The Movie, then starred in his first leading role in a Hong Kong action film Legacy of Rage.
He just kept getting better exponentially and, by 1991, he starred opposite Dolph Lundgren in the police action comedy Showdown in Little Tokyo as a Japanese-American cop. Studio execs were pleased and Lee signed a multi-picture contract with 20th Century Fox that same year
"Rapid Fire" Was an Underrated Gem
In his first movie as a leading man in the US, Brandon played Los Angeles art student Jake Lo in 1992's Rapid Fire.
Lo gets pulled into a vice investigation and is placed under protective custody by FBI agents , who bully him into testifying against a drug lord. It's got that legit classic martial arts action feel of the late 80s with some pretty kinetic direction from Dwight Little (who'd also done Marked for Death).
With the trademark over-the-top preciousness of the era, Rapid Fire was branded with the crappy marketing tagline "Unarmed and extremely dangerous." Seeing it now, the action still stands up pretty well and it really should have been bigger than it was back then.
Would've Been One of the Most Iconic Asian-American Actors?


Had he lived, many Hollywood insiders had little doubt that the soulful Brandon Lee would have been a new breed of action hero with The Crow as his breakout project.
Certainly he had better thespian abilities than Steven Segal or Jean Claude Van Damme, and definitely with a more legit and combat-tested martial arts background. Perhaps he would've been even bigger than his own father?
Brandon had proven that he had great charisma as Eric Draven, especially since The Crow made US$50 million in the USA alone. It was the tenth biggest R-rated film of 1994, eventually birthing 3 spin-offs that were unfortunately each more awful than the last—don't even bother watching The Crow: Wicked Prayer unless you like wasting your time.
By the late 2000s Holywood had tried and failed to reboot the series numerous times with different directors and various actors attached to the project—among them were Jason Momoa, Luke Evans, Jack Huston, and even Bradley Cooper. Nothing has come to fruition in these attempts.
"The Crow" had a Great OST
Filled with songs about death, frustration, depression and revenge, Graeme Revell's curated soundtrack to the movie also stands the test of time as one of the most iconic OSTs to ever come out of the 1990s.
It included many of comics creator James O'Barr's influences, including big names like The Cure (who wrote the original song "Burn" exclusively for the movie), Nine Inch Nails, Stone Temple Pilots, Rage Against the Machine, and Pantera alongside, at the time, little known, underrated artists like My Life with the Thrill Kill Kult, For Love Not Lisa, and Jane Siberry who contributed what would become the anthemic ballad "It Can't Rain All the Time"—a line of Eric Draven's from the movie.
His Death Helped Change Gun Handling in Movies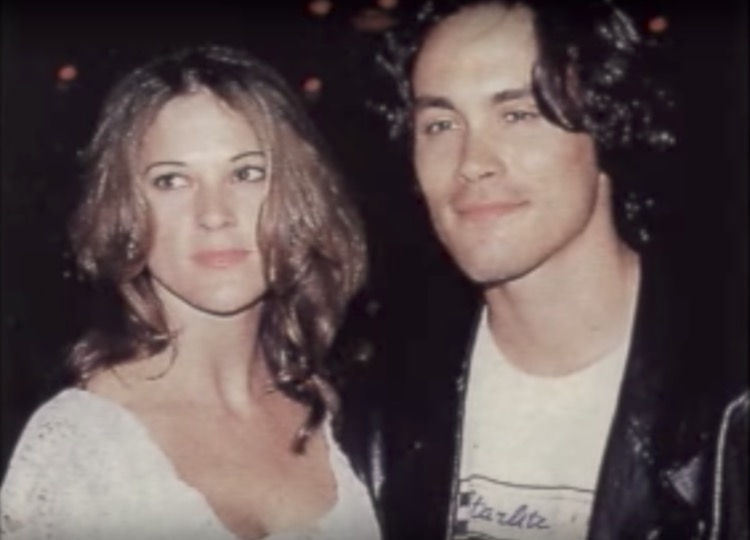 Brandon's death, helped largely by his fiancée Eliza Hutton's advocacy for stricter gun regulations in movie production,  helped spark the conversation about on-set safety that later led to Hollywood looking at alternatives to live firearms.
After a gun safety education program was set up in Brandon's name, many producers and studios eventually adopted the use of Airsoft guns, realistic enough but with a much higher safety margin. "The Curse of the Crow" and the name of Brandon Lee have not only become legend but also a cautionary tale whispered on the tongues of veteran movie workers, a testament to how high a priority safety around live rounds and firearms should be.
Wedding Invite to Tombstone Epitaph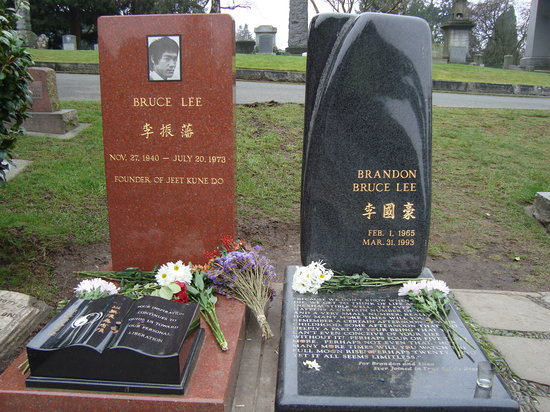 Brandon Lee was engaged, at the time of his death, to casting director Eliza Hutton and was set to wed a few weeks after filming would've been wrapped.
Brandon's tombstone is now engraved with an epitaph from the 1949 novel The Sheltering Sky by Paul Bowles. It's the same quote he had chosen for his wedding invitations.
"Because we don't know when we will die, we get to think of life as an inexhaustible well. And yet everything happens only a certain number of times, and a very small number really. How many more times will you remember a certain afternoon of your childhood, an afternoon that is so deeply a part of your being that you can't even conceive of your life without it? Perhaps four, or five times more? Perhaps not even that. How many more times will you watch the full moon rise? Perhaps twenty. And yet it all seems limitless…"
Brandon is buried beside his father, Bruce Lee, in Seattle's Lakeview Cemetery.
"I Miss My Dad"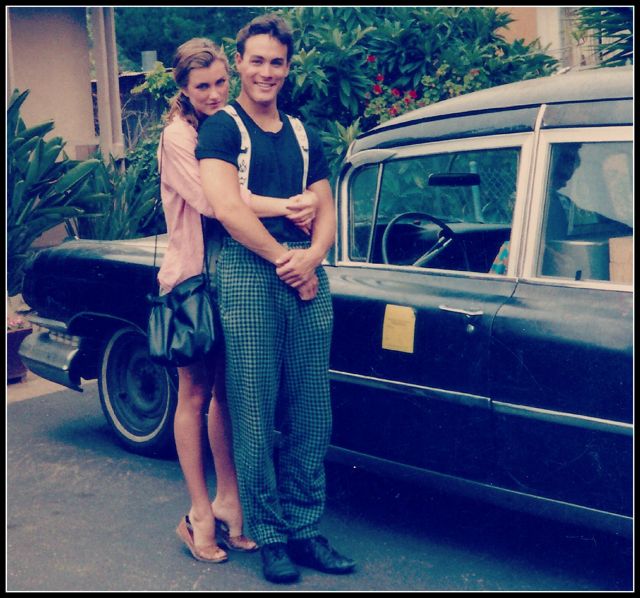 One of the most revealing and poignant insights into Brandon Lee as a sensitive soul with hugely creative powers comes from his former girlfriend and fellow actor Shannon Bradley-Colleary, now an author of non-fiction.
She details her year-long relationship with Brandon and being with him through his depressive phases in one of the chapters in her book Smash, Crash & Burn: Tales From the Edge of Celebrity.
She also shared a brief clip of her and Brandon filming themselves acting out a scene from David Mamet's Edmund.
Below is the full excerpt from Bradley-Colleary's book…
April 1990.
It's one a.m. and I'm wiped out after a long waitressing shift for the Ahmanson Theater crowd in downtown L.A. I'm about to turn out the light over the clock radio when my phone rings.
I figure it's my old college roommate calling after anchoring the eleven o'clock news at KSBW Monterey. Too tired to talk about her latest military romance, I let the answering machine pick up. My chirpy outgoing message grates on my nerves, then the long beep.
"Shan? Shannon, are you there?"
It's Brandon. He doesn't sound like himself. His voice is weighted by sadness, urgent with some indecipherable fear. Adrenaline courses through me, I quickly pick up. "Hello?"
"You're there." He sounds relieved.
"Yes. Are you okay?"
"I don't know. I was listening to John Lennon, you know, I was listening to Beautiful Boy … the song about his son …"
Brandon's crying, which he's never done in front of me. He's larger than life, given to grand gestures and grandstanding. He's confident, cocky and romantic, but rarely vulnerable.
"I miss my dad," he says brokenly, "Can you come over?"
"I'll be right there."
Banging the phone down, I yank on my sweats and grab the glasses I wear when I'm not wearing contact lenses. I jump in my shoe-skate Honda and pull out of my garage in sixty seconds flat. Rescuing people is my religion.
When I arrive I find Brandon in his bedroom huddled under his heavy duvet. He looks like a small boy, with dark smudges under his eyes.
"Hey, sweetheart," I say.
"Come here," he holds his hand out to me. I climb into bed next to him, put my arms around him. I notice the TV is on.
"What are you watching?"
"My dad's funeral."
On screen is newsreel footage on a VHS tape of his father's ceremonial funeral in Hong Kong sixteen years earlier. In the grainy footage Bruce Lee's corpse rests in an open casket displayed to all in a throng-filled square that's a paparazzi/media circus.
His body is shrouded in white silk revealing only his waxen, expressionless face.
Photographers shove to get pictures. Security holds back fans. Brandon's mom, Linda, wearing short brown hair, maintains a stoic expression behind dark sunglasses until she's led to the casket and sees her husband. There she breaks down.
It's strange to see this iteration of Linda. The Linda I know is cheerful, bubbly and blonde. She keeps a welcoming, humble ranch home in the Palos Verdes and is a low-key mom with her feet planted firmly on the ground. Not the tragic, public widow in this newsreel.
Next there are shots of Brandon, aged eight, and his little sister Shannon, then four, hoisted up by handlers so they can look down at their father in his coffin. They seem bewildered. Incapable of processing the madness of the situation let alone the fact of their dad's death.
"You can't watch this anymore," I say. "You're just torturing yourself."
I get out of bed and turn off the TV. Brandon doesn't try to stop me or argue with me.
"Will you stay with me?" he asks.
"Of course I will."
I climb back in bed. Kiss his face. Hold him.
"Don't leave," he says in a way that makes the hair stand up on my neck.
"I'm not going anywhere," I murmur like a vow, "I love you."
"I love you, too."
It's quiet for a while. Brandon's breathing evens. His body relaxes. I think he's fallen asleep. Then he says like a mantra, like a prayer, "I'm going to die young. Younger than my dad did."
"Don't say that!" I scold. "You're going to live to be a very, very old man."
But I'm wrong.
Bruce Lee died in Hong Kong on July 20th, 1973 in his rumored mistress' apartment from brain edema, a possible reaction to a painkiller. The coroner's report said, "Death by misadventure."
He was 32 years old.
Brandon will die twenty years later on March 31st, 1993 in Wilmington, North Carolina when a dummy bullet penetrates his abdomen and lodges in his spine while shooting a scene from the gothic-comic film The Crow.
He will only be 28 years old.
What were your favorites from this movie? Tell us below!