4. The Girl Too Smart for Her Own Good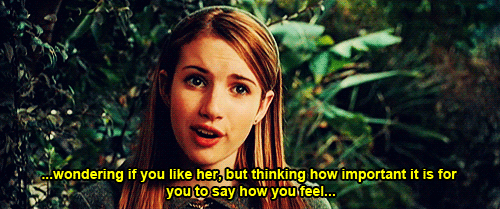 As seen in: Nancy Drew (2007)
She's kind, headstrong, and can hold a conversation about anything under the sun, which would have been fine if she didn't make you feel stupid and incompetent.
Slap-o-meter level: 5/10
3. The Girl Who's Into Older Men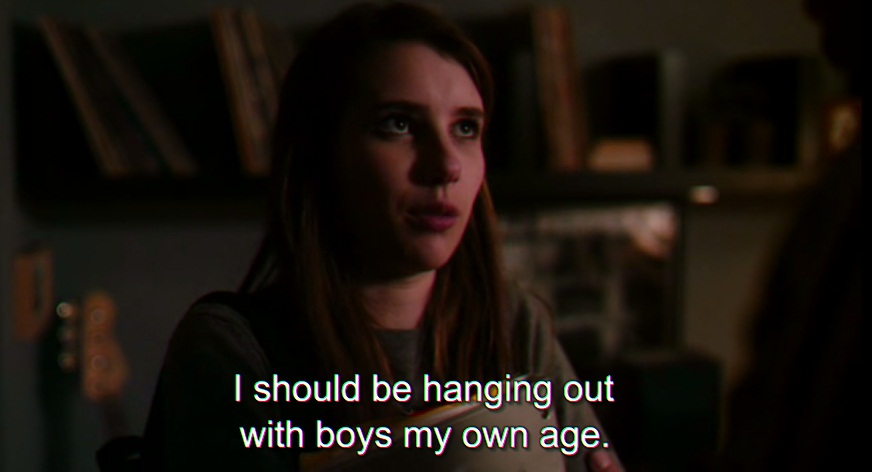 As seen in: Palo Alto (2013)
There's nothing wrong with you. She just likes them more mature and self-sufficient, I guess.
Slap-o-meter level: 3/10
2. The Multitalented Woman Who Knows She's Better Than You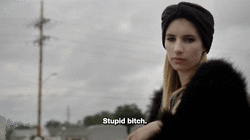 As seen in: American Horror Story: Coven
She's a b*tch, but she can back it up with her achievements. You'll hate that she makes you feel even more inferior than you already think.
Slap-o-meter level: 9.5/10
1. The Regina George
As seen in: Scream Queens
She is the Queen B, and everyone who attempts to make eye contact or stand in her way will be trampled on by her branded stilettos.
Slap-o-meter level: 100/10
Which of these types have you already met and (regrettably) dealt with? Sound off below!