UFC 202:
Stockton Slaps, Irish Graves
and Other Brave Predictions
By Karl R. De Mesa

"I'm not surprised, mother*ckers," cackled Nate Diaz at the post-fight interview, asked what he thought about his victory, and proved to the world that the brash-talking, arrogant, and charismatic Conor McGregor, featherweight world champion previously thought unbeatable, was human after all.
McGregor had tapped to a textbook rear-naked choke, through Diaz's classically trained jiu-jitsu that was executed flawlessly and almost automatically. Relive the glorious, finishing moments of that upset below.
UFC 196 on March 5, 2016 at MGM Grand Garden Arena was a day of grievous infamy for the fallen Irish fighter. And he's been chomping at the bit for his revenge against the California-native Diaz, that's been delayed by his own sudden "retirement" and various other hilarious mishaps.
For the full context, watch this Anthony Bourdain-narrated video.
On Sunday, August 21, around 10AM of Philippine time, McGregor and Diaz 2 goes down in the main event and, with it, the collective hearts of MMA fans will be sent aflutter (and gambling pockets filled and emptied). Other notable fights on the card include a heavyweight clash between former title challengers Anthony Johnson vs. Glover Teixeira, and a lightweight fight in Donald Cerrone vs. Rick Story.
Here are 8 of the best soundbites, quotes and predictions from fighters and analysts alike through this thrilling new rivalry, that will define the day and the surrounding hype of this historic bout.
8. [Conor isn't] too damn good at fighting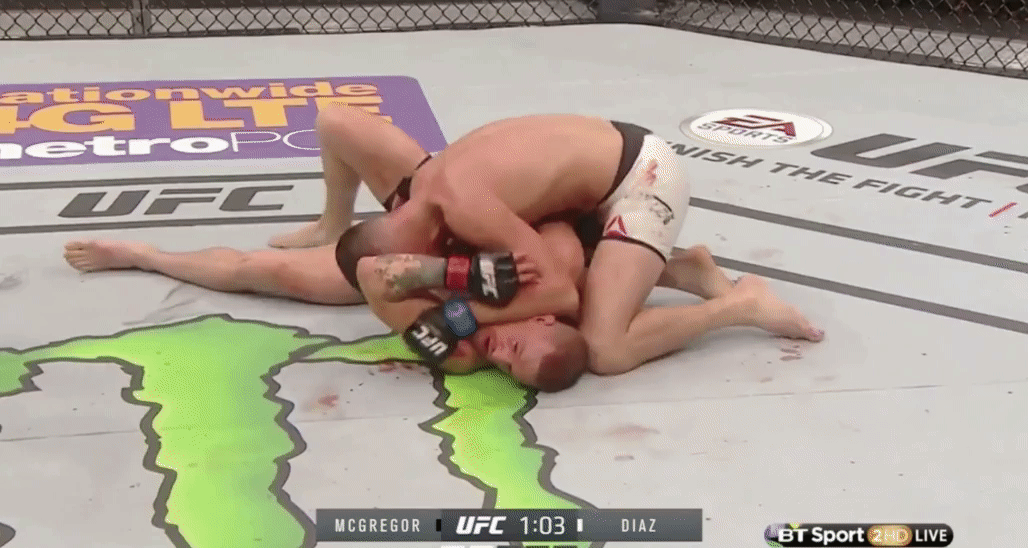 "I think Nate's going to do the same thing he did to Conor the first time. Conor tripped over his shoe laces the first time around and I think he's going to trip up again. Conor's a good talker but he has to be a good talker because he's not too damn good at fighting." ~ Eddie Alvarez, UFC lightweight champion
7. The Diaz game plan is pressure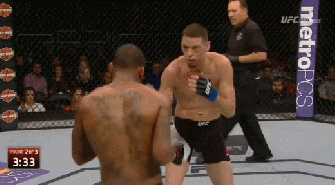 "I expect Conor to try and pace himself early on – not without pressure, but without the heavy focus on landing his powerful left hand. I think his attack will be more varied, and I think we will see a lot more of his kicking game. For Diaz, he will start steady and try to counter McGregor's attack. If Conor is commanding the center, look for Nate to try and back him up with boxing pressure. The Diaz game plan is to pressure you until either you break and fall to the floor, or you shoot [for a takedown]. I doubt it will change for this fight. It wouldn't surprise me if we saw McGregor take Diaz to the floor towards the end of a round though, just to prove the point that he isn't intimidated by Nate's Jiu Jitsu skills." ~ Dan Hardy, UFC welterweight and commentator
6. [Conor] must use his speed better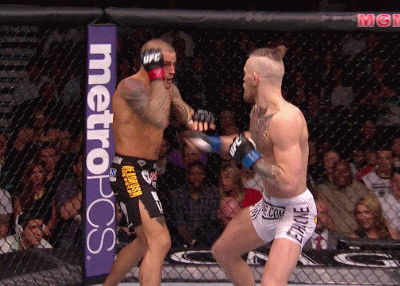 "I think if Conor takes his time and breaks him down, does what he does best, uses his speed a little better and maybe not concentrate on power as much, I think he will walk through Diaz." ~ Gunnar Nelson, #11 UFC welterweight (also McGregor's teammate)
5. Stockton Slaps ftw / Diaz can last all day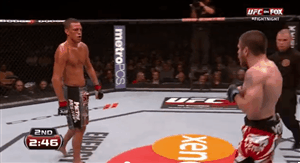 "Diaz is going to win. I can't see McGregor lasting all five rounds; Diaz can last all day."
Derrick Lewis, #11 UFC heavyweight
And Michael Chiesa basically has the same opinion: "I don't think Conor wants this fight as much as he says he does and I think Nate Stockton Slaps his way to a win." ~ Michael Chiesa, #9 UFC lightweight