Well, it happened: you're stuck inside because of the novel coronavirus pandemic. Regardless of your circumstances — whether you're staying indoors at great cost to your income or if your workplace has initiated remote work protocols — you're doing your part to keep the virus from spreading. If you live in the Metro, you've already noticed the profound hush that has begun to blanket it.
It's a time of great uncertainty and outside of taking care of yourself and your loved ones, you probably don't have any other choice but to look for something, anything to keep your mind off what's happening around the world. It's the kind of situation that video games are designed for. Video games aren't just entertainment, they are all-consuming distractions that can take your mind off things while also providing therapeutic relief.
So sit down and find your inner peace in these troubling times by playing these eight video games while quarantine is in effect. Don't forget that these games are all available on digital storefronts, meaning you can buy and install these games without ever leaving the house.
Pokémon Sword and Pokémon Shield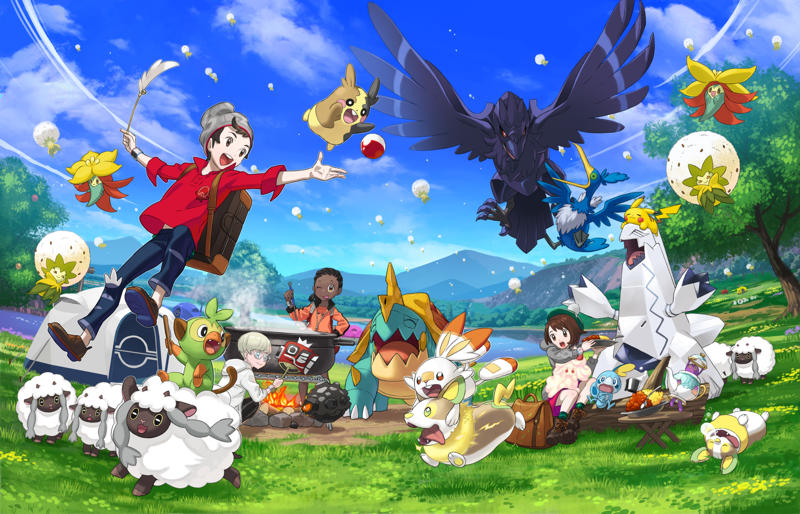 Available exclusively on the Nintendo Switch
Perhaps the most obvious recourse during these indoor times is to play a game where you get to leave home and embark on a bold outdoor adventure. Pokémon Sword and Pokémon Shield is filled to the brim with new monsters to catch and train and fantastic raids against maximally sized foes. Even after you've conquered the League and cleared out the main story, there's a veritable abundance of things to do and curries to serve.
Stardew Valley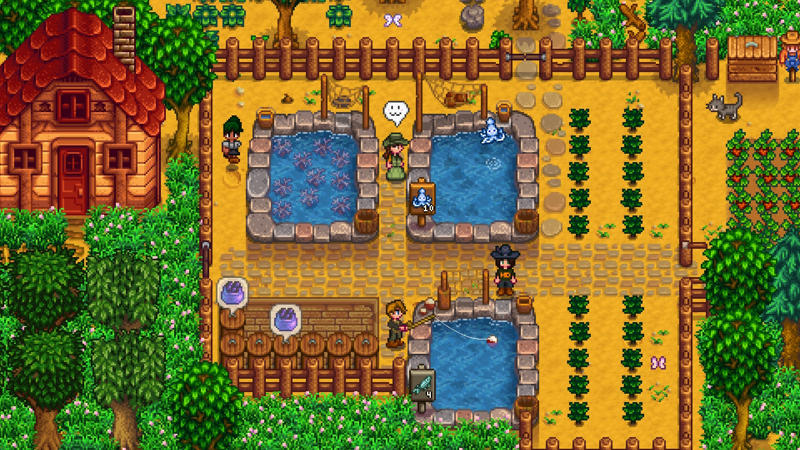 Available for Windows PC, Mac, PlayStation 4, Xbox One, Nintendo Switch, and iOs and Android devices
Officially released in 2016, this therapeutic classic takes players to an idyllic countryside filled with digital fresh air and pixelated pastures. The soothing balm of planting and watering crops and fishing for snappers is a relief from the endless drone of news updates about the virus and constant panic in our social media feeds. With its calming soundtrack and cozy little town, Stardew Valley is a welcome escape from our hellish world.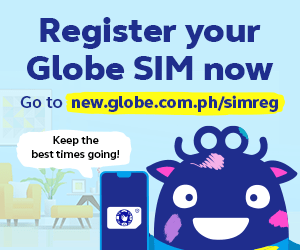 Kind Words (lo fi chill beats to write to)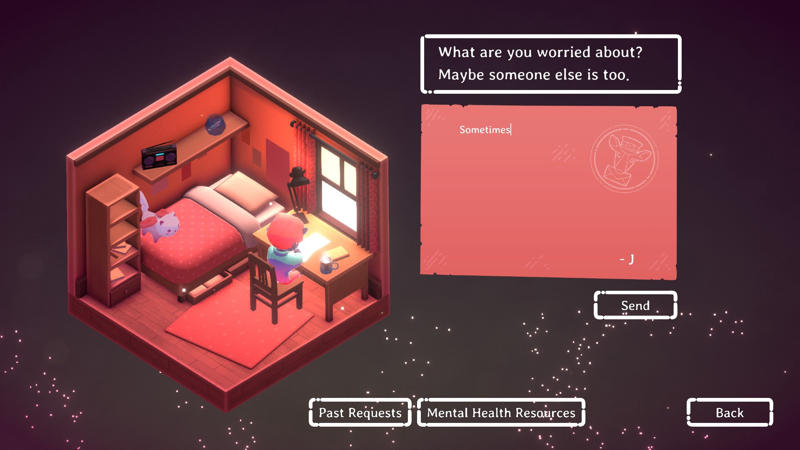 Available for Mac and Windows PCs
A unique game that unites its players together for emotional support, Kind Words (lo fi chill beats to write to) will not help lift your spirits and keep you from going stir crazy, it can help you find solace and comfort. In it, you sit in a room with some chill music and write a letter. Your letter will be sent out to others who have the opportunity to reply anonymously.
You can respond to others too, as part of a network of people seeking connection with each other. If other people like your replies, they can gift you with items that you can use to decorate your place. That's the game. Kind Words can be an emotionally and mentally rewarding experience — you'll receive the unlikeliest advice and find yourself dispensing wisdom you didn't know you had in you.
Sunset Overdrive

Available for Xbox One and Windows PCs, free on Xbox Game Pass
 Yes, being cooped up inside ain't great, but it's not like being outside exposed to potential sickness will do you any good. That's why the fantasy of a multi-colored battle against an outbreak in Sunset Overdrive is so appealing. In this humorous, irreverent game a new energy drink mutates people into mindless monsters. You'll wish you could bounce, dash, shoot and pop the coronavirus like you do in this game's day-glo city playground.
Kentucky Route Zero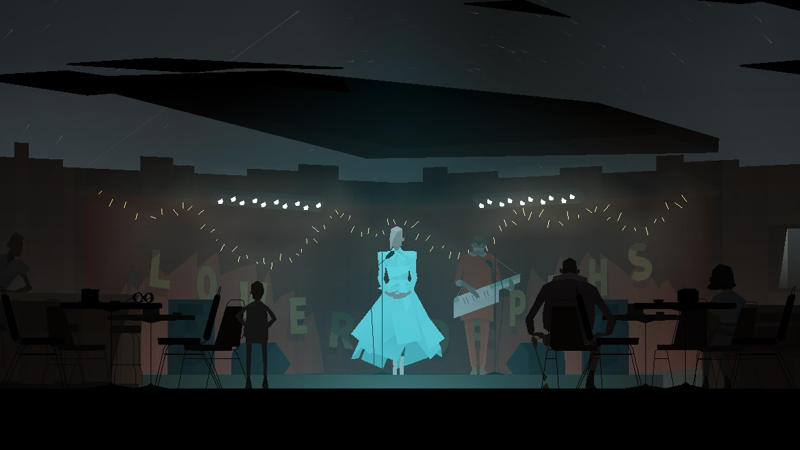 Available for Xbox One, Nintendo Switch, PlayStation 4, PC, Mac and Linux
A magical realist fable about a delivery driver named Conway who finds himself wandering a secret highway running through Kentucky. Taking place across five acts and featuring a haunting score of electronica and bluegrass, Kentucky Route Zero is ultimately a miniseries about people coming together in the face of alienation and despair. It's a spellbinding game about a world so different from ours, but so critical of the one we live in.
 Divinity: Original Sin 2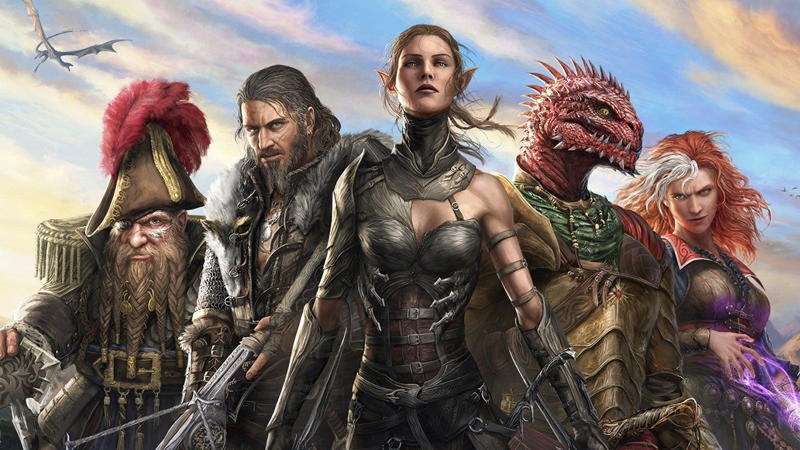 Available for Nintendo Switch, Mac, Windows PC, PlayStation 4 and Xbox One
Some people have suggested that using live streaming and video chat to host and play tabletop RPGs and other games, but the next best thing is Divinity: Original Sin 2. This lovingly crafted, well designed RPG is exciting, thrilling and immersive, with loads of wonderful quests and art and sound direction to die for. It's a game with dozens of hours to entertain you when your GM and other players are unable to log in for RPG night.
 Persona 5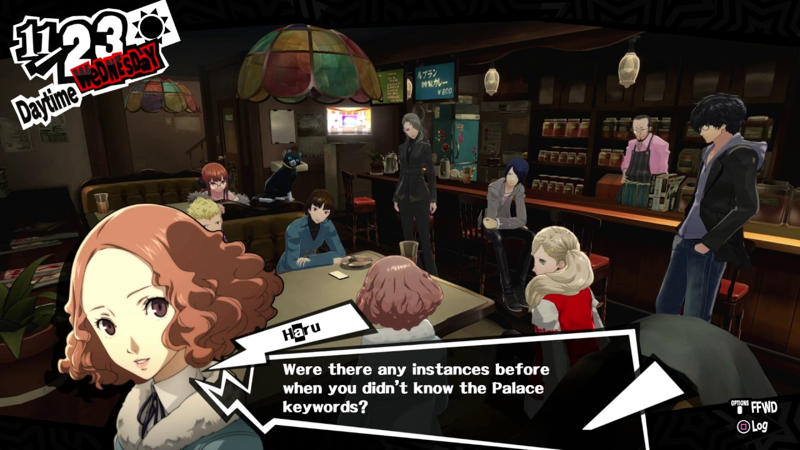 Available exclusively on PlayStation 4, a new release Persona 5 Royal arrives March 31.
There's no denying that these next few days or weeks are going to feel suffocating. You'll want to go somewhere, anywhere if not to mingle with other people to at least feel like you have some semblance of a normal routine. Persona 5 isn't going to replace that, but it help you scratch that itch. At its heart, it's a JRPG about young teens banding together to fight the supernatural forces responsible for societal ills.
But in between saving the world and crawling through "mind palaces," the heroes of Persona 5 try to live a normal life. They'll go to the park, get dinner with friends and seek the simple pleasures of being young in a big city. You know, all the things you're not doing right now, ideally. Publisher developer Atlus will be releasing Persona 5 Royal soon, and it's a massively expanded version of the game that should give you more to do.
 Death Stranding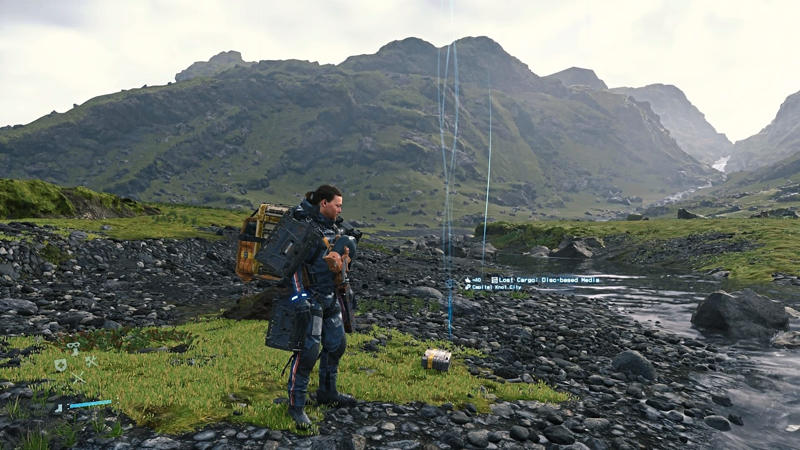 Available exclusively on PlayStation 4, debuts on Steam for Windows PCs on June 2
Death Stranding is a game I'm still thinking about months after I reviewed it for Too Much Gaming. It's a big budget AAA game with the quirkiness of an indie cult favorite. Famously centered around a high risk courier who delivers packages across America, Death Stranding connects players with the plight of the many delivery service workers who bravely venture into the city in these dark times.
As we all retreat into our homes and isolate from one another, it's incredible to see how creative director Hideo Kojima unintentionally anticipated it all with a unique vision of a nation fragmented by bizarre outdoor hazards. In Death Stranding, you'll carry a cloned baby that helps you spot these strange dangers, haul huge cargo and embark on an odyssey to reunite America and bring people together.
What games have you been playing to while away the quarantine hours?