We are barely a week into quarantine, and everyone's already going a little stir crazy. Have you been stepping out the door for a bit of some fresh air? Or are you really just stuck inside your house? So many of you are probably sooo bored, just like these people recreating that iconic Pixar intro, getting LSS with these quarantine songs, running on liquid soap because there's no treadmill, or just getting drunk on wine like these elephants. 
But maybe one of the most interesting results of people getting too much time on their hands with nothing else to do in their homes is the birth of your newest favorite oppa. According to the Internet, Pasig Mayor Vico Sotto, who hasn't stopped trending since the quarantine started, has been turned into a K-pop idol by Pinoy netizens, and it's just absolutely, hilariously adorable.
Vico Sotto's official introduction. 🤣 #Vivico pic.twitter.com/Ch0zMzN6ji

— Smiley Sky (@SmileySky1010) March 19, 2020
Disclaimer: In case it wasn't obvious, yes, these are all just for fun!
Pre-debut Vico is just the cutest
pre-debut vico with his parents uwu pic.twitter.com/BlIM4ARJUA

— j-adi ⁷ (@adijihope) March 18, 2020

Before Vico became your favorite handsome oppa, he looked like this cute cuddly boy that would certainly make you and your hearts go uwu. Check out the tweet threads to see more cute moments of our Vievie-oppa.
Trainee days picture.

Vico Sotto with his very very very very very very very very very very supportive mom Coney Reyes also known as the Nation's Favorite Mom. #Vivico pic.twitter.com/KIadrDV28a

— Smiley Sky (@SmileySky1010) March 19, 2020
Admit it — we are all Vivicos
To all Vivicos out there we will be part of this ocean someday#OppaVico #Vivico #ikawpain #Vivicos pic.twitter.com/5NUJ7lJUDN

— Oppanology (@Oppanology_twit) March 19, 2020

Last night, Vivico trended on Twitter. So many people are probably wondering why. Well, Vico's fans (yes, they dubbed themselves Vivicos, and what about it?) just stan their idol so much that they accidentally made him trend again. They just want to show their love and support for Vico, you know? Especially since he's working so hard! Vico-oppa, hwaiting!
Don't worry, Vivicos, we'll all be a part of this ocean someday. Remember the old days of his first showcase when he only had 200 people in the audience. We've passed that, and we're surely going so much farther. *cough*presidency*cough*
we will never forget your first showcase at a small covered court in brgy. manggahan with only 200 people look where you are now!!! we will forever be proud of you, mayor vico!!!!!! pic.twitter.com/MIeP8cG4A1

— j-adi ⁷ (@adijihope) March 18, 2020
For now, let's enjoy this video of a Vivico getting a chance to encounter our idol on the streets!
Every ladies today:#ProtectVico#Vivico pic.twitter.com/DxQMcDwxUd

— Joleng Datu (@DatuJols) March 19, 2020
Or maybe you can already try your luck at getting tickets to Vico's 1st Fan Meeting?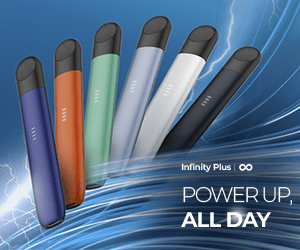 A concert must-have
– @VicoSotto's 1st official lightstick.

.. ❄️#VicoOppaROTY #VicoSottoForPresident #Vivico pic.twitter.com/1SOPYLa6zR

— uwu (@dohyonamz) March 19, 2020
While waiting for your chance to join the Vivico ocean, you should prepare what you need already! A must-have when attending a concert or a fanmeeting is your lightstick. Message your resident trustworthy GOM (i.e. group order manager) and get your own Vico Bong now. Look — even Mayor Vico is using his own lightstick!
Mayor @VicoSotto himself using VICO BONG #VicoSottoForPresident #VicoOppaROTY #Vivico pic.twitter.com/sOLmIuQLq7

— uwu (@dohyonamz) March 19, 2020
While you're at it, you should memorize our fan chants as well:  "Ikaw parin ang Vivico, Vivico!" and "Vico, Vico, Vico-ni! Saranghae!"
Are you and your wallet ready for all the merchandise?
https://www.facebook.com/evilsatanSOO12/posts/2437495263018558
Fans know how expensive it is to be a fan of K-pop. On top of the concert tickets which are already expensive enough on its own, there's so much merchandise that are just too pretty you'd want to collect them all. Look at that album! And all those photocards! We want all those papel please. And who knows? There might be a hidden track somewhere there. Collab with
BTS
or EXO, anyone?
skshsksk this blew up better than my army twts 😭
I'd take this opportunity to promote my other babies @BTS_twt 🥺
And as op said, pls register & vote wisely for the upcoming elections! For a better Philippines ✊🏽
Stay safe and stay healthy!

ArmyVivis follow me if u want 🥴💜💙 pic.twitter.com/QHwhkjEtdL

— •᷄ʚ •᷅ ⁷₁₃ sweet night (@jiminahannyeong) March 19, 2020
' 2020 ✨✨

order now! (char) pic.twitter.com/jJrbBsRKS5

— (@yk_kilogram) March 18, 2020
Just look at these Season's Greetings for our Mayor Vico! We know we're already three months into the year, but this is for our collection, so we're buying anyway. Our GOM's already posted her order form.
List of merch:
✨ Vico Bong
✨ Seasons Greeting
✨ Cloth Banner
✨ Glittered cup sleeve
✨ Hand banner
✨ Photo cards

Stan uri Vievie! Kpop the good work! #ViVico #Vico오빠 #VICOsYoureSoGreat #VieVie pic.twitter.com/21uqroIeWZ

— Saranghaeyo Oppa (@SaranghaeyOppaa) March 19, 2020
So many fancams
[FANCAM] Vico Sotto (and siblings) dancing to Slide by Calvin Harris on Eat Bulaga #Vivico pic.twitter.com/eQmcf1IyYP

— Nii RM⁷ (@nmjnee) March 19, 2020
Look at our Vico-oppa practicing so hard with his siblings!!! UGH. We're so in love.
#VicoSotto: I'm a boss.#VicoOppaROTY#IkawPaRinAngVivico pic.twitter.com/c9DsIFAEWF

— First Lady ng Pasig ‍♀️ TXTita of Manila (@TXTitaOfManila) March 18, 2020
Stream these fancams and get them to millions of views! We can do this, Vivicos! 
vico sotto fancam for my own viewing pleasure thank u for being a breath of fresh air ily #ProtectVico ✊ pic.twitter.com/Pj2hUBBTvT

— yannah (@y4nnah) March 19, 2020
We can do this because we! Stan! Competence!
Is #ViVico our fandom name? If yes, then hello my fellow vivicos Pls support our oppa vico's fancam uwu#VicoOppaROTY#VicoSotto1stWin

— •᷄ʚ •᷅ ⁷₁₃ sweet night (@jiminahannyeong) March 19, 2020
vico sotto can like………really……get it #ProtectVico pic.twitter.com/vjVifIlhJc

— mica ╰(*´︶`*)╯♡ (@themicagarcia) March 19, 2020
And did you know Mayor Vico already has fansites? Say hello to MyWarmBiko-nim and PeachyVico-nim!
Annyeonghaseyo, MyWarmBiko-imnida. Fansite for @/VicoSotto.

Please keep supporting our idol!
비코 비코 비코-니 사랑해! pic.twitter.com/uqjpRxe8jG

— E | #ProtectVICO (@eericax) March 18, 2020
Want to attend a cupsleeve event?
panis talaga glittered cupsleeve pa

– 1 Hand banner
– 2 Photocards
– 1 glittered cupsleeve#VirusKalangMayorAko #vicosotto @CXXV1II pic.twitter.com/JikbluG88K

— (@DiosaNiNamjoon) March 18, 2020
If you're new to the K-pop scene, cupsleeve events are probably unfamiliar to you. Originating from Korea, they're essentially small gatherings held at cafes in celebration of an idol's birthday, anniversary, or achievement. And you know, we actually have so many achievements to celebrate for our Mayor Vico! 
cloth banner to show your support!! https://t.co/gbQgGcLHCv pic.twitter.com/vn4tmRtSzU

— (@yk_kilogram) March 18, 2020
MyWarmBiko-nim has organized the "VICOs You're so Great" cupsleeve event for our idol, where you can get those inclusions above plus this lovely cloth banner to show your support. You can also enjoy fanarts from fellow Vivicos just like this adorable Vico with Mommy Coney fanart.
Quick fanart for #Vivico @VicoSotto Thank you so much for your hard work and for being an efficient leader in times of calamity.

How are you? I hope that you're healthy and getting enough sleep!#ProtectVico#ProtectVicoSotto pic.twitter.com/HXYsiYcDLr

— Chigiri (@Tsukkill) March 19, 2020
Award nominations?!?!?
VICO SOTTO is nominated for the Mayor of the Year Award (MOTY)

mga ka-#ViVico let's get that #VicoSottoFirstWin !!!!

stan vico sotto!!! #ProtectVico #VicoOppaROTY pic.twitter.com/ZfEgtMzlih

— (@yohanfever) March 19, 2020
Did you know that our Mayor Vico has been nominated for an award?! He's up for the Mayor of the Year Award, and while we're pretty sure he'll win this by a landslide, let's all vote, Vivicos, okay????? Use our hashtags and vote everyday! Next time, when he's already eligible and if he runs, he might even be up for POTY — President of the Year, so let's all work hard, Vivicos!
But did you know he also won his first ever daesang at the Favorite ni MAMA 2020? Look at this photo of him during his thank you speech!
mayor vico accepting his 1st daesang at "Favorite ni MAMA" awards 2020 BARONG LOOKS SO GOOD ON HIM!!!!!! pic.twitter.com/3M3RFjX4xu

— j-adi ⁷ (@adijihope) March 18, 2020
Do you think he'd also get a nomination for his first ever drama series? If he does, let's do mass voting parties, Vivicos!
vico sotto has a new drama!!!

Title: IKAW PA RIN ANG VIVICO (YOU'RE STILL MY VIEVIE)

WATCH IT ON NETFLIX#Vivico pic.twitter.com/OGkv6z6M8u

— ジュ (@_unkewl) March 19, 2020
The nation's bias
Day 3 in Enhanced Quarantine: The entire Kpop Fandom leaves their groups to stan a new rising star : Mayor Vico.

— bee ; see (@chaoticbassist) March 18, 2020
If you didn't know, there's actually and unfortunately a lot of fandom wars in the wonderful world of K-pop. But all Pinoy K-pop fandoms came together to become Vivicos and support our Mayor Vico. That's how much we love him. That's how you know he truly is the Nation's Bias.
Vico Sotto the nation bias. You mess with the wrong person #ProtectVico

— FLOWER HANBIN BLOOM (@asian_lyf) March 19, 2020
omg is this the DDS ahensya the vs the organic #Vivico fandom?

Di na ba kayo natuto na you DON'T MESS WITH KPOP FANS, now na nag-merge ang majority with Vico stans

— Editors of Manila 天安门广场 (@edsMNL) March 19, 2020
No truer words have been spoken, because in case you didn't know, K-pop fans really do go after anyone who messes with their idols. We're going to get all those trolls and haters suspended. Do NOT engage! Block and report! They will be suspended. No one can attack the nation's bias and get away with it. Even if it's Dispatch. We will protect the Nation's Bias forever and always.
Bonus: Nabuking na daw tayo. Mayor Vico knows crush daw natin siya. But we're sure he knows why we Vivicos really love him. We're just so thirsty (for honest and competent leadership).
Guys binuking ko na kayo. pic.twitter.com/ucAAV8ylw7

— ross t (@rosselle) March 18, 2020
What do you think about our Vico-oppa? Have you joined the Vivico fandom? Drop your favorite photo, gif, or fancam of our Mayor Vico below! 사랑해, 비코 오빠~!
These edits are so amazing. Kudos to all the Vivicos! And kudos to Vico himself for his competent leadership (plus his good sense of humor) and essentially making half the nation fall in love with him.