Streaming Pinoy movies isn't as accessible now as it was back then. Remember how a few years ago, when you wanted to watch a Pinoy flick, you'd have to catch it at a cinema? Indie movies are tricker — if you missed its premiere at a film festival, you'll have a tough time finding small theaters or online platforms that stream it. But thankfully, living in the digital age means accessibility and convenience. We can now stream a ton of Pinoy movies both mainstream and indie in the comfort of our homes for free or for a small fee. Here's where you can legally go on a Pinoy movie marathon:
JuanFlix

If you want a streaming platform that's 100% dedicated to Pinoy films, you'll be glad to know that the Film Development Council of the Philippines (FDCP) has one (or should we say juan).
JuanFlix has two subscription plans: Basic (free) and Premium (P99/month). It gives Pinoys access to hard-to-find local classics like the 2016 Ma'Rosa starring Jacklyn Jose who won the 2016 Cannes Best Actress Award for her role in the movie. JuanFlix also has a roster of interesting titles including the animated Heneral Tuna, a web miniseries directed by Avid Liongoren under Rocketsheep Studio, and several short films.
8 Filipino Movies That *~Defined~* the 2000s
8 Filipino Movies That *~Defined~* the 2000s
Edgardo Toledo | Aug 18, 2022
iWantTFC

iWantTFC is another online platform where you can stream a number of Pinoy movies and TV shows too. It's got full episodes of hit TV series like Dirty Linen, Darna, and He's Into Her. It also has iconic movies like Starting Over Again, My Ex and Whys, and Kita Kita. And as a cherry on top of this amazing platform, they also house Asianovelas and Kdramas. iWantTFC's vast library of titles makes sure you won't get bored. You can watch all the titles for free but you have to pay P119/month if you want an ad-free experience.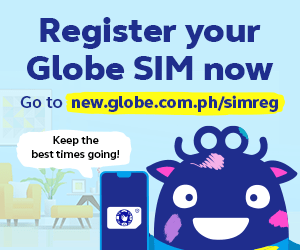 YouTube
The most accessible platform on this list is YouTube. You don't have to pay a subscription fee to stream movies in full legally. YouTube accounts like ABS-CBN Star Cinema, Regal Entertainment Inc, TBA Studios, Black Sheep, and Viva Films have uploaded Pinoy flicks for everyone to enjoy. Aside from full movies, some accounts like ABS-CBN even create supercuts of well-loved films so you can watch them in 30 minutes or under.
Netflix

If you think Netflix only has American movies and TV and K-drama in their catalog, think again. Over the past couple of years, the streaming giant has been adding a number of Pinoy movie titles to their roster. These include modern classics like One More Chance and Hello, Love, Goodbye and even newer ones like Love is Color Blind and The Hows of Us. This March, Netflix has also added indie films Respeto and Leonor Will Never Die giving everyone access to quality Pinoy movies that deserve to be watched.
Sexbomb Girls Reunite for a Netflix Ad and Now Everyone's Feeling Nostalgic
Sexbomb Girls Reunite for a Netflix Ad and Now Everyone's Feeling Nostalgic
Edgardo Toledo | Feb 21, 2023
Check us out on Facebook, Instagram, Twitter, TikTok, and YouTube, to be the first to know about the latest news and coolest trends!