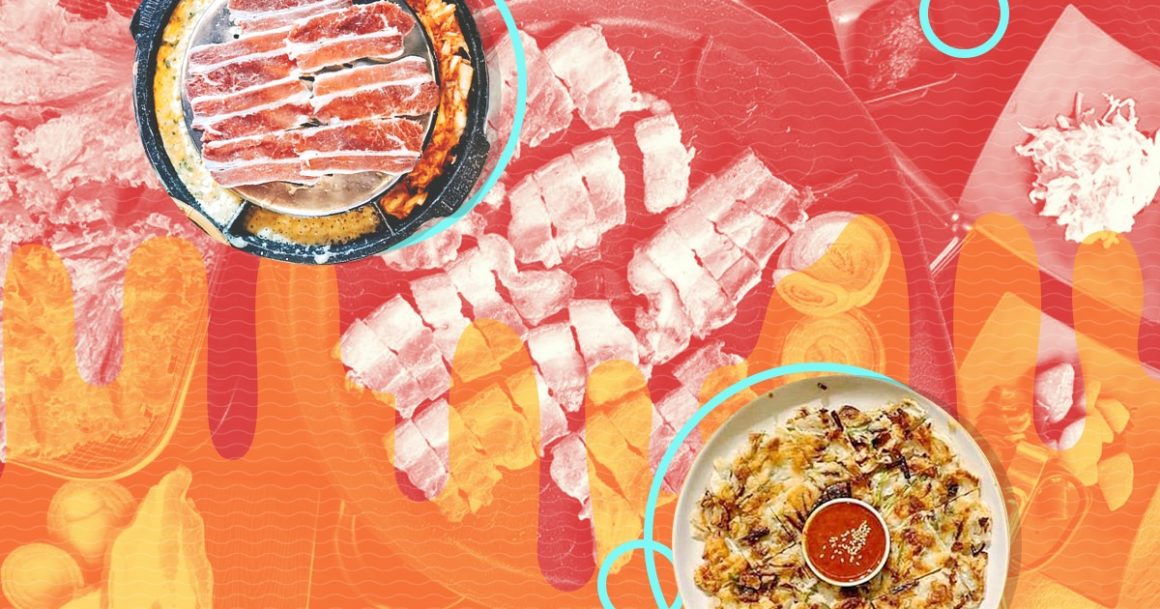 There's no sweeter word in the world to hear than "samgyupsal." No one can ever resist it! Korean restaurants everywhere see lines and lines of families, couples, and squads willing to wait for an hour just to have their fill of Korean barbeque. There's never any need to wonder why; if you can have unlimited cuts of meat for an insanely low price, then why wouldn't you take advantage of it?
Because of it, Metro Manila never really runs out of samgyupsal restaurants. Here are the newest samgyupsal places you can try around the Metro!
Geonbae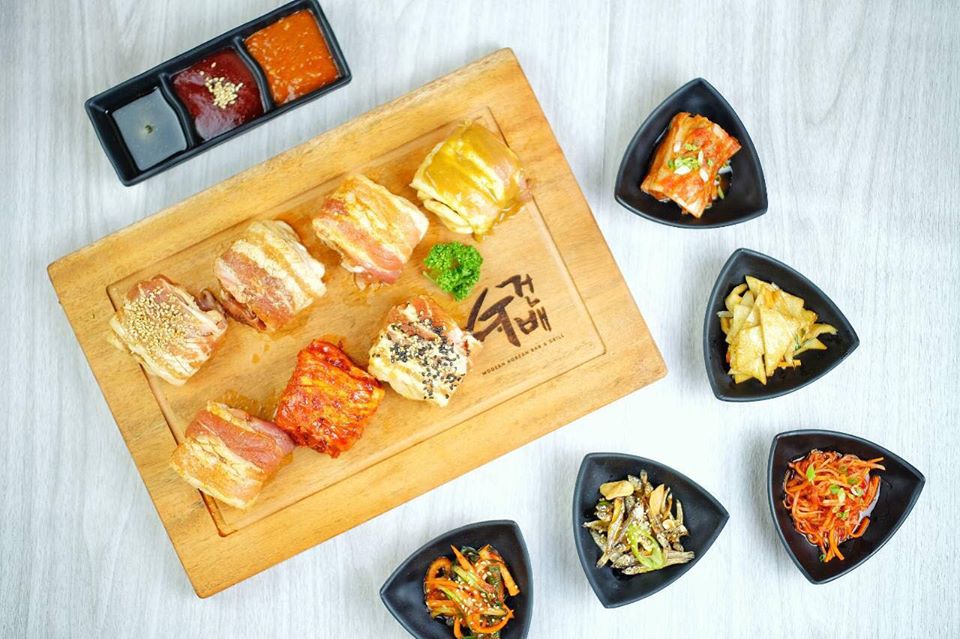 115 Scout Delgado Street, Brgy. Sacred Heart, Tomas Morato, Quezon City
Facebook, Instagram
Geonbae is the newest samgyupsal joint in the Metro, nestled in the buzzing Tomas Morato area. Here, you can enjoy unlimited premium cuts of meat, salmon and tuna sashimi, and a wide selection of different seafood dishes. There are also other stomach-filling dishes available in the menu.
Romantic Baboy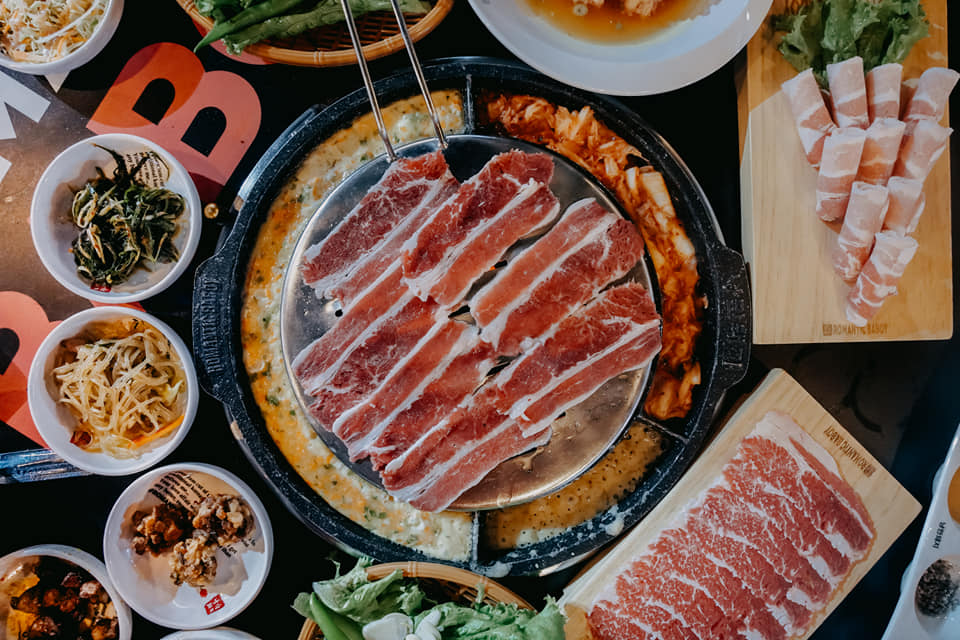 CKB Centre, Tomas Morato Avenue Corner Scout Rallos Street, Laging Handa, Quezon City
(+632) 374 79 48 | Facebook
Open every day from 11 A.M. to 2 A.M.
For only PHP 499, Romantic Baboy lets you indulge in unlimited pork and beef which includes Woo Samgyup, Yangyum Galbi, Curry Beef, and Daepae Samgyupsal, all of which you can dip in the cheese, egg, or kimchi plates that surround your tabletop grill. You will also get unlimited rice and vegetables, side dishes, and Gochujang Jjigae.
Fantastic Baka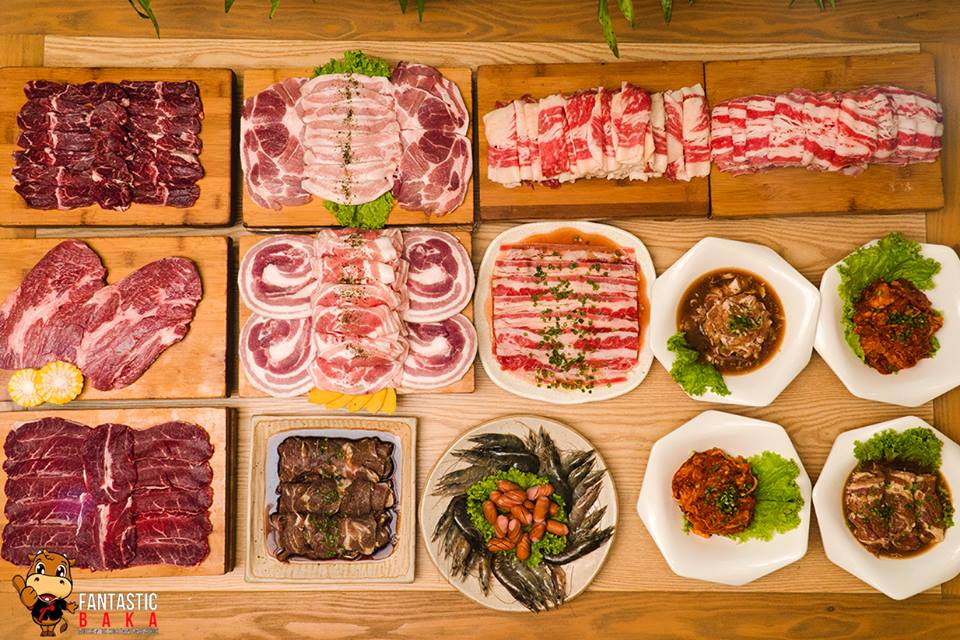 The Grandia Place, Mother Ignacia Avenue, South Triangle, Quezon City
(+63) 915 845 5899 | Facebook, Instagram
Open every day from 11 A.M. to 12 midnight
Fantastic Baka is where you can get unlimited cuts of a wide selection of pork and beef for amazingly low prices. The different kinds of beef you can get include top blade, hanging tender, and prime chuck flap tail, while the different kinds of pork you can order include belly, jowl, and neck. You can even get special sets good for three persons!
The Gr8est Samgyeopsal Places in Metro Manila
The Gr8est Samgyeopsal Places in Metro Manila
Therese Aseoche | Jun 10, 2017
Nice Two Meat U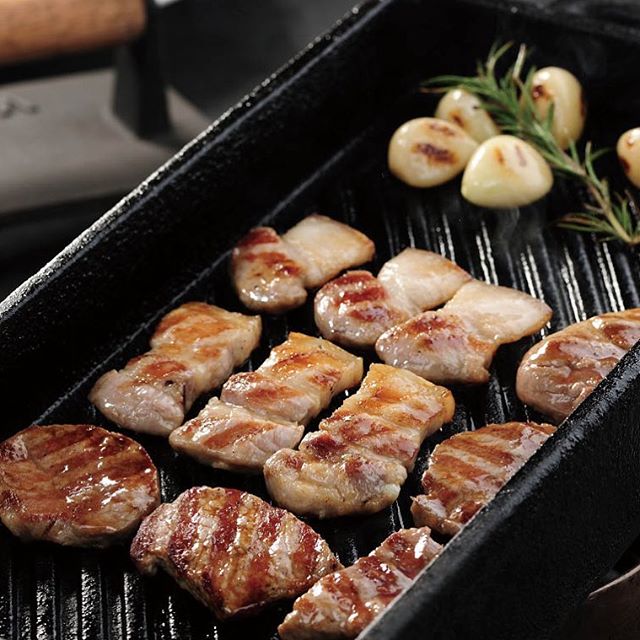 Second Floor, Circuit Ayala Mall Makati, Carmona, Makati City
(+632) 617 00 99 | Facebook, Instagram
Open every day from 11:30 A.M. to 2 A.M.
Nice Two Meat U is the samgyupsal joint you should never skip if you're looking forward to high quality meats and great service. They don't offer an unlimited menu, but the cuts are affordable enough for you to enjoy without burning a hole in your pocket. They are also one of the only Korean restaurants that offer unlimited Ssam Vegetables to wrap your meats with! Don't leave without ordering the Hangjeongsal, Samgyeopsal, Chadolbagi, and Galbisal.
Samgyeopmasarap
Find the nearest branch to you here
Samgyeopmasarap is perfect for those who just want to gorge down on meat with their barkada at affordable prices. Order as much meat as you want until you're left feeling full and satisfied!
Galmegi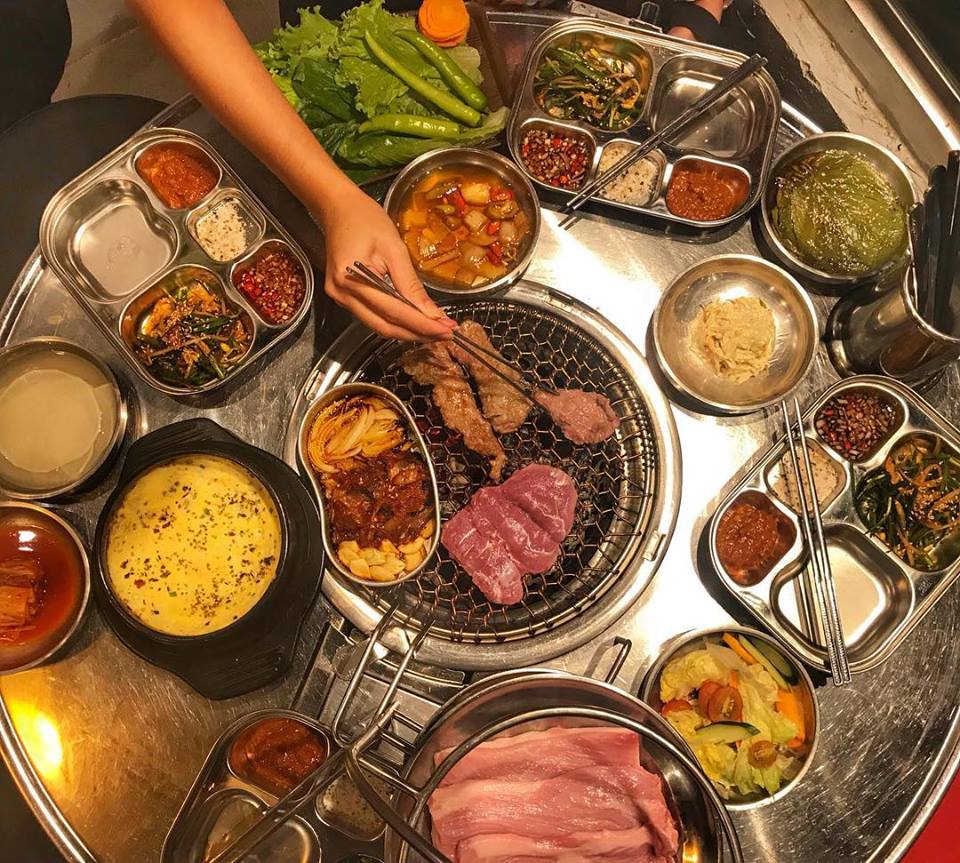 Ground Floor, Remedios Circle, Adriatico Corner Remedios Street, Malate, Manila
(+63) 917 739 4771 | Facebook, Instagram
Open every day from 6 P.M. to 6 A.M.
Galmegi is probably the first Korean barbeque restaurant that includes chicken in its unli meat promo. For PHP 499, you can order as much pork and chicken as you want, with nine different varieties of which to choose from, and then pay extra for the beef.
The Top 8 Korean Restaurants in Makati
The Top 8 Korean Restaurants in Makati
Naveen Ganglani | Jun 08, 2018
Gogi-Gogi Korean Restaurant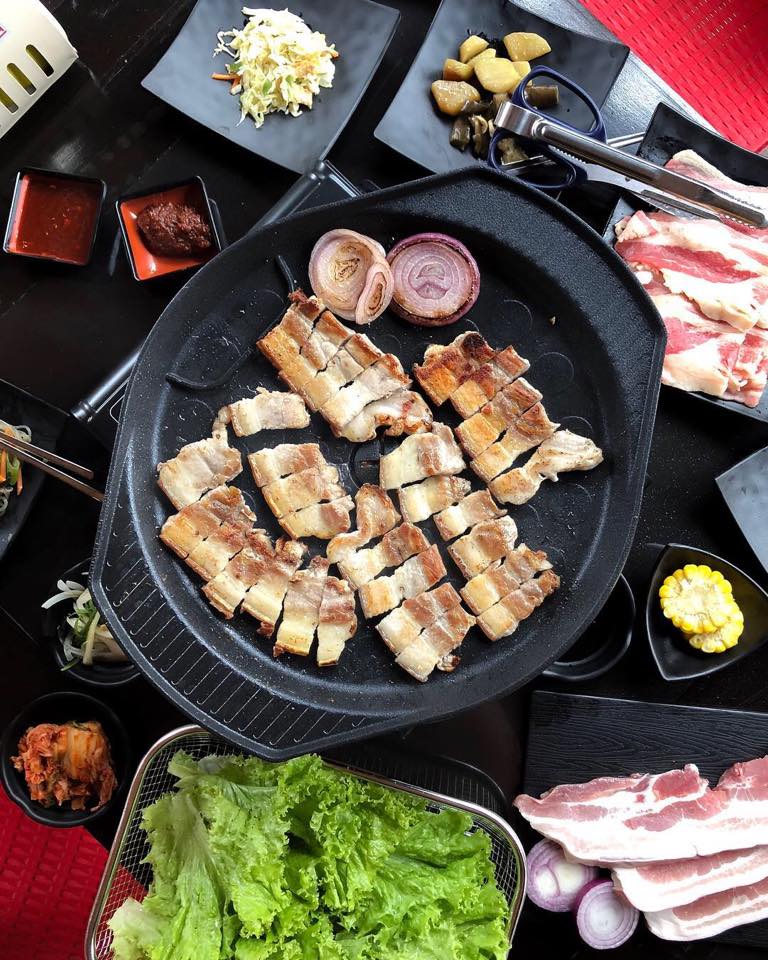 Jardin De Zenaida Compound, 34 Sergeant Esguerra Avenue, South Triangle, Quezon City
(+63) 997 750 6704 | Facebook, Instagram
Open every day from 12 NN to 2 A.M.
Gogi-Gogi brings together lovers of samgyupsal and lovers of shabu-shabu with their unlimited offerings for less than PHP 500. It's the best place to beat the holiday cold without breaking the bank!
Gaja Korean Kitchen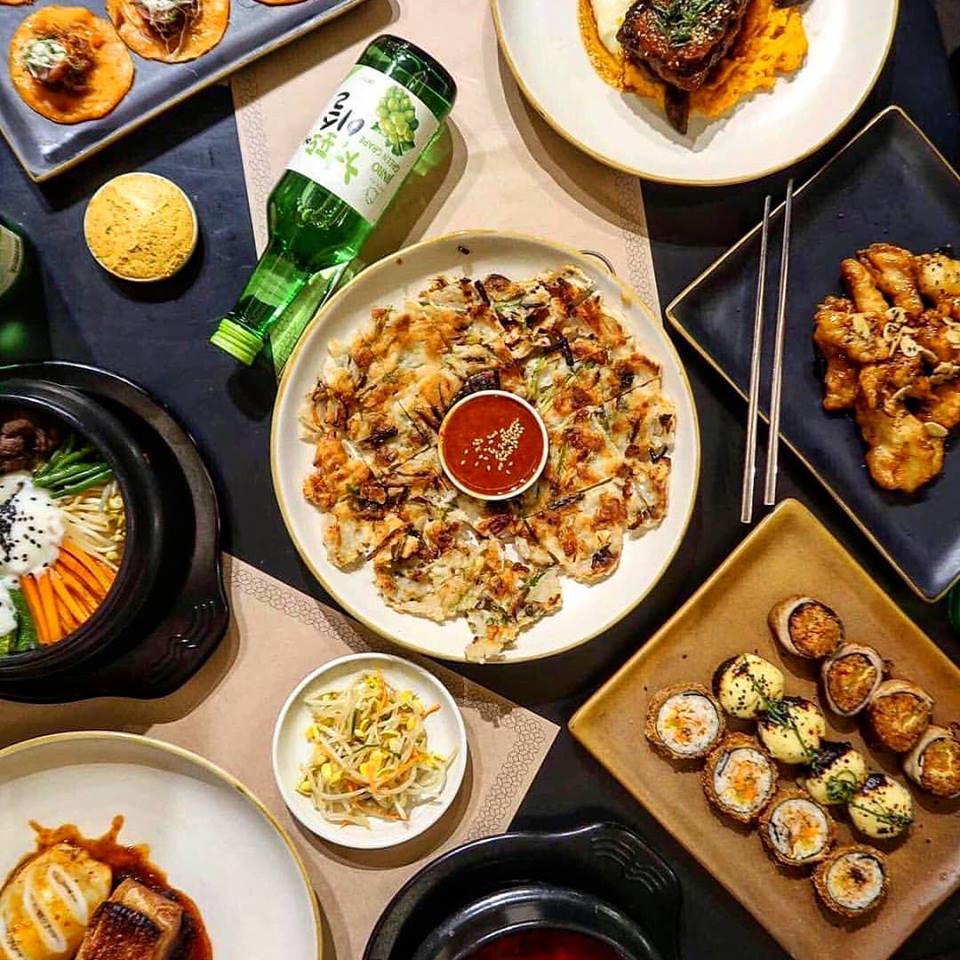 Second Floor, 8445 Kalayaan Avenue, Poblacion, Makati City
(+63) 906 493 0799 | Facebook, Instagram
Open every day from 11 A.M. to 11:30 P.M.
Frequent Poblacion visitors, rejoice! There's another Korean restaurant in the neighborhood where you can sink your teeth into platefuls of classic Korean dishes with a twist. Gaja Korean Kitchen is a fine dining restaurant that puts a unique spin on K-food favorites — particularly the bibimbap transformed into Ribimbap (bibimbap with rib eye cubes) and samgyupsal transformed into Korchetta (samgyupsal stuffed with Korean herbs and spices, and with crispy skin).
Which are your current favorites? Sound off below!