5. arXiv.org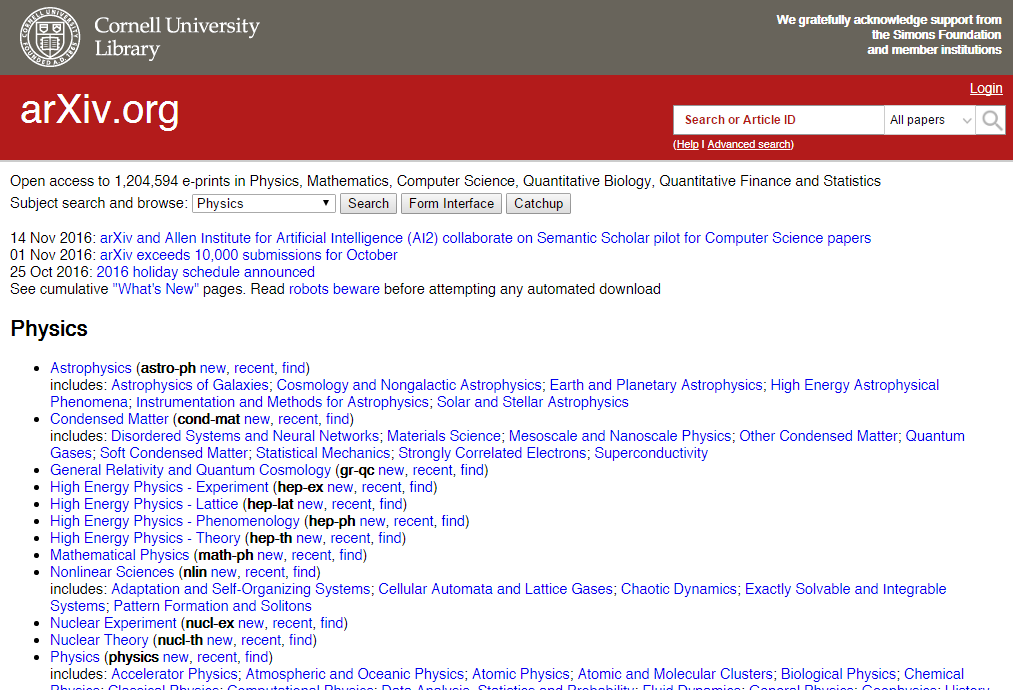 Run by Cornell University, this digital library has over 1 million digital documents for researchers in the fields of physics, mathematics, computer science, and quantitative sciences. The website is open access and available to researchers who are looking for recent and archived journal articles and papers.
6. World Digital Library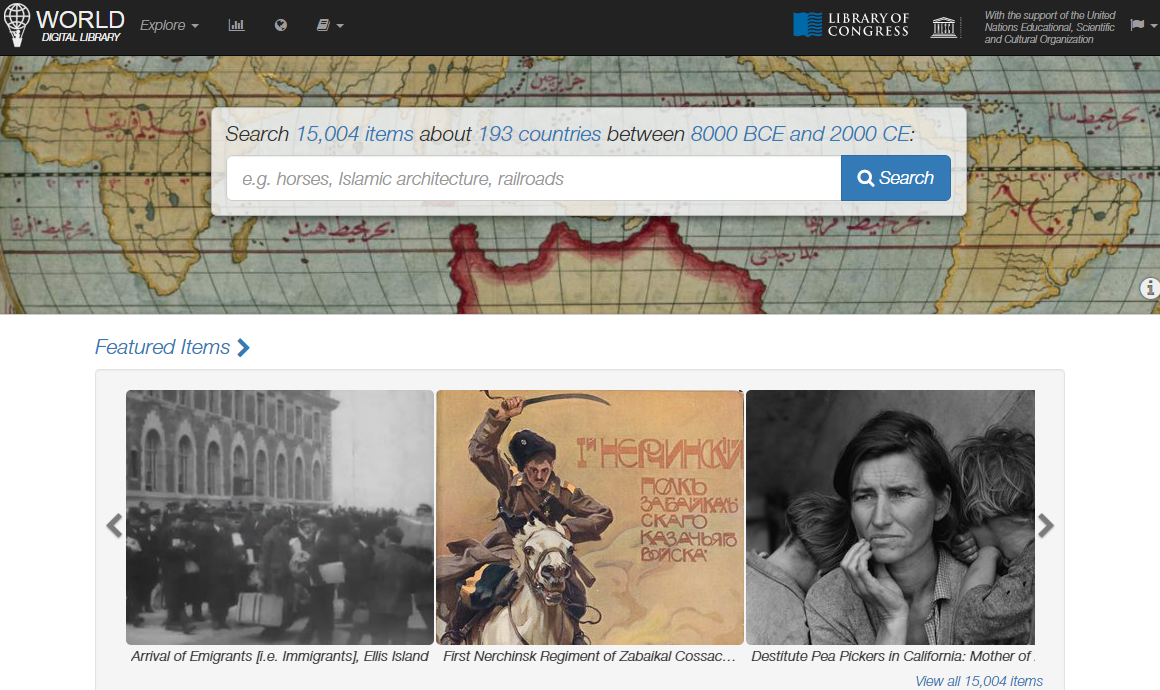 A project from both the Library of Congress and UNESCO, the online library attempts to digitize important historical documents from all over the world. It provides access, context, and clarity to selected documents that have been vetted by teams of libraries, researchers, and UN partners across the world.
7. Paperity
Calling itself the first multi-disciplinal aggregator website for open source journals and scholarly articles, Paperity is a non-profit, non-partisan website that serves both scholars and the general public. It's easily navigable and accessible, and provides indexed sources for students in the humanities, sciences, and social sciences.
8. Purdue OWL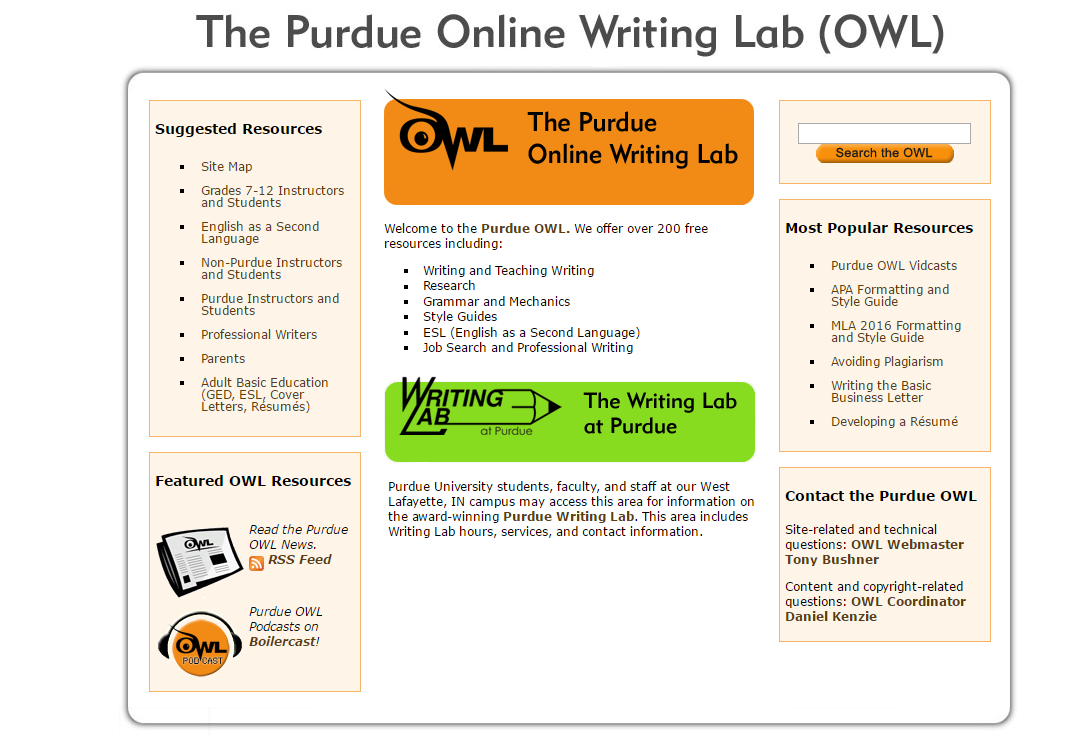 https://owl.english.purdue.edu/
Purdue University's Online Writing Lab is a fantastic resource for those who are writing anything from short discussion papers to lengthy theses and need a reference guide to language use, bibliography citation formats, and organizing ideas. It has easy-to-use sources and lessons, and many of the exercises can be downloaded in PDF. It also has refresher modules for professional and business writing.
Can you recommend other sites that would broaden our knowledge? Share them with us below!