This Week in Weird News:
People Are Terrible Edition

Welcome to another edition of This Week in Weird News. The weather's not getting any colder and people aren't getting any less weird. Time to put on your safety hats and take another trip down the rabbit hole.
Take it away, axolotl!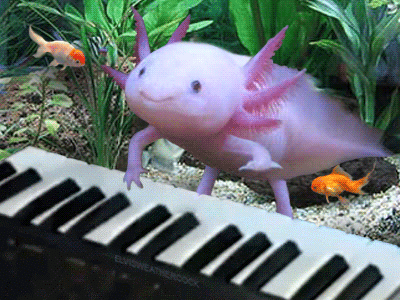 8. Man gets brutal revenge on daughter's rapist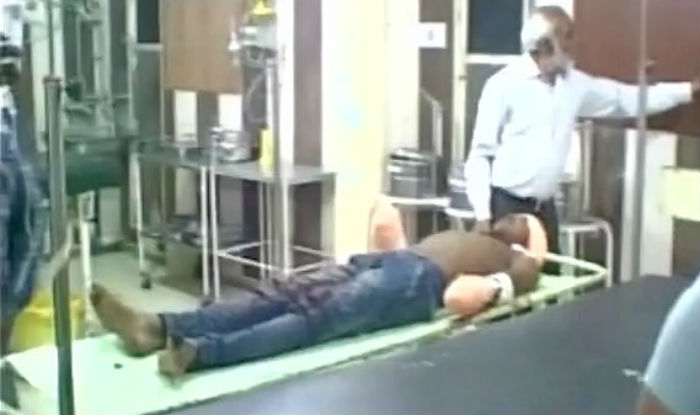 In India, a vengeful father served his own brand of brutal justice to a teen accused of raping his seven-month old daughter by tying him to a tree and chopping his hands off. The bloody incident happened after the teen appeared in court for his alleged crime.
In a report, the father said that he was willing to drop the charges and forgive the suspect in exchange for compensation for the crime. He also offered to drop the suspect home on his motorbike in their village of Kotli Ablu, Muktsa, India. On the ride home, however, the father allegedly attacked the teenager, tied him to a tree before using a machete to hack his hands off. The father then rode off on his bike and fled the scene. The teenager was found after locals heard his cries for help. The teen is now in the hospital in critical condition while the father is still at large.
7. Limp Bizkit fans show up at a gas station for a fake Limp Bizkit gig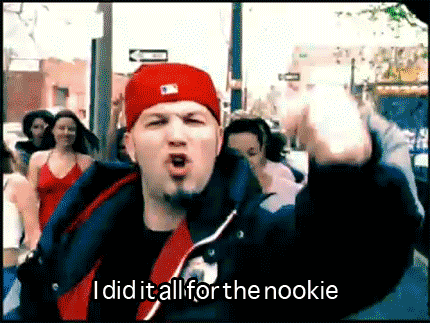 Remember Limp Bizkit? They were a rap-metal band that was big in the late 90s to early 2000s. They sang about breaking stuff, the Mission Impossible theme, and something about rolling. They were the band for the angry youth back then. They were also the reason why wearing a red Yankees cap was cool. They were terrible and awesome at the same time.
A post announcing the band would be playing a free show at an Ohio gas station went viral. The post went so viral that people actually showed up, expecting the band to be belting out about doing it all for the nookie. The problem? The concert was a hoax. Though the police already warned the public and vocalist Fred Durst himself tweeted about the event being fake, but it was too late.
NOT TRUE – don't let them pull one on you https://t.co/Qqcszn6Nsx

— Fred Durst (@freddurst) April 19, 2016
The fake event announcement had already spread like wildfire and people turned up at the location. It's a good thing that no violence was reported when fans found out the event wasn't going to happen. At least Fred Durst and crew know that people are still passionate about Chocolate Starfish and the Hot Dog Flavored Water. Rap-metal ain't dead!
6. Conor McGregor retires and takes it back
UFC featherweight champ Conor McGregor turned social media on its head when he announced that he was retiring, months before his rematch with Nate Diaz.
I have decided to retire young.
Thanks for the cheese.
Catch ya's later.

— Conor McGregor (@TheNotoriousMMA) April 19, 2016
He was also subsequently pulled from UFC 200, which is the same event for his fight against Diaz. UFC president Dana White said McGregor was removed from the card due to the latter's refusal to fulfill promotional responsibilities.
Days later, McGregor posted an announcement on his Facebook page, explaining his refusal to attend press conferences and complained of the various PR responsibilities of a fighter.
As of writing, Dana White still has to comment on McG's latest rant.
5. 30-year old man arrested for posing as a high school basketball player
Border officials arrest man who was attending Windsor high school as a teenhttps://t.co/3LLSotja1z pic.twitter.com/QnOPWcXTAp

— The Windsor Star (@TheWindsorStar) April 21, 2016
Canadian border officials recently arrested a 30-year old man for posing as a 17-year old in Catholic Central High School in Ontario, Canada. The man was found out to be Jonathan Nicola from South Sudan, and has been posing as a teenager for six months. The 6'9, 202-pound Nicola even became one of the school's top basketball stars during that time, even getting as far as receiving clothing and shoe donations from the Detroit Pistons. Nicola is currently being held for violating the Immigration Refugee Protection Act.
A guy that big and that old will no doubt dominate the competition. It's like that scene in Billy Madison where Billy kicks all the kids' asses in dodgeball.
4. Shocking new claims in Oscar Pistorius case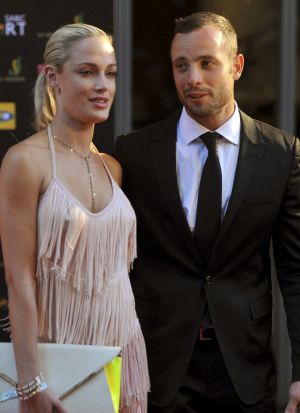 Disgraced Paralympian Oscar Pistorius stands convicted of murdering his lover Reena Steenkamp. During his lengthy trial, he claims he mistook Steenkamp for an intruder, locking her up in a lavatory and accidentally killing her as he fired fatal shots through the door. However, new evidence provided by forensic experts claim that Pistorius shot Steenkamp with an air rifle and beat her with a cricket bat before killing her. Forensic experts indicate that the injuries on the back of Steenkamp match the tip of Pistorius' cricket bat. Pistorius will be sentenced for murder this June.
3. HELL NO: Surgeons remove sword from man's chest beside his beating heart
Photos and video capture the insane moment where surgeons remove a sword ONE MILLIMETER away from a man's still beating heart. It is alleged that the man stabbed himself with the sword. Luckily, the sword merely brushed his heart without seriously damaging it. The man was able to survive thanks to the surgeons' expertise. It is believed that the footage originated from Spain. However, the man's identity is still unknown.
Meanwhile, we'll stop running with scissors.
2. Man invents pizza box that turns into marijuana pipe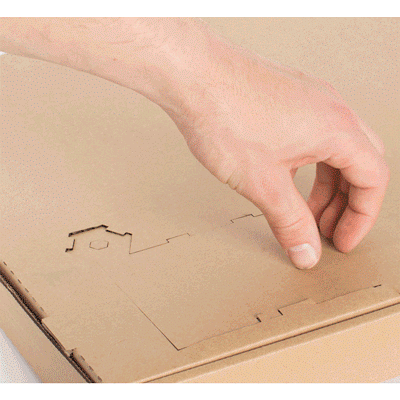 Stoners rejoice, because you finally might get something that you never thought you wanted. What's good when you're stoned? Munchies. What's the best form of munchies? Pizza. Luckily, the geniuses behind the app Push for Pizza invented a new pizza box that doubles as a pipe for your herb. The box has a cardboard cutout that can be popped out and rolled into a pipe. The stand that prevents the pizza from touching the roof of the box is made of a heat resistant ceramic that turns into the pipe's bowl, Vice reports.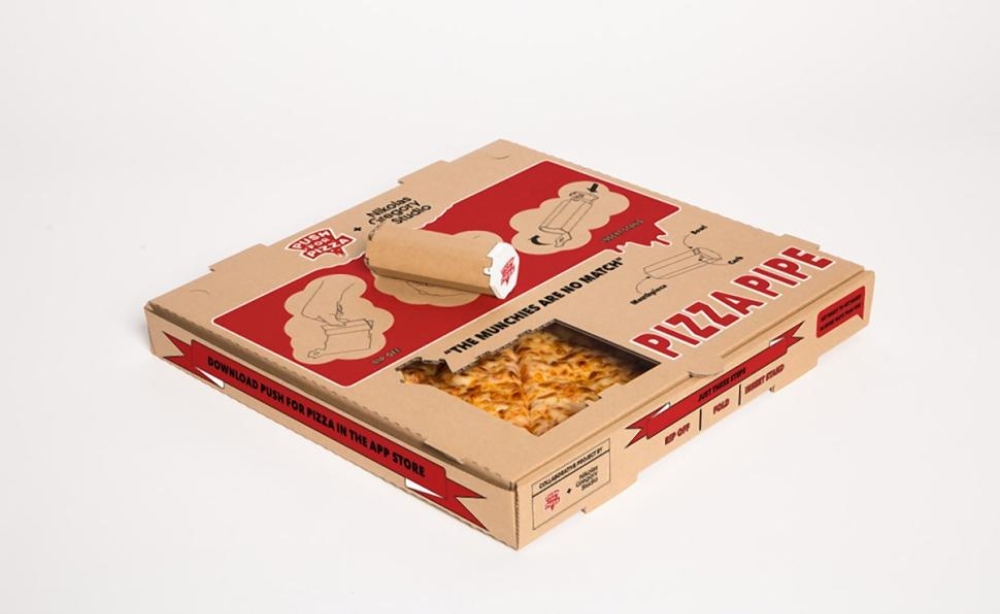 Sadly, the pizza box currently isn't available to the general public. Push for Pizza might do a limited production run depending on how the concept is received, so push, stoners, push!
1. "Demon" possessions everywhere
In demon possession news, because that's a thing now, a school in Malaysia was forced to shut down after an outbreak of mass hysteria occurred after a prayer session to rid the school of evil spirits. It wasn't long before the students at the SMK Pengkalan Chepa 2 felt overwhelmed after reciting prayers and verses for two hours. Students have also complained of seeing and photographing an apparition clad in black:
A figure, supposedly of the apparition, caught on camera by a SMK Pengkalan Chepa 2 student #Hysteria pic.twitter.com/SGUOyR87KC

— Philip Golingai (@PhilipGolingai) April 18, 2016
Meanwhile, footage of an exorcism shows a woman spitting blood and contorting her body have made the rounds online.
The video shows the woman sitting inside a chalk outline as men put their shoulders on her and ordering her in Spanish to stand up. As the woman stands, she contorts and growls and hits herself. One of the men then grabs her by the wrists and shakes her. Once the woman straightens out and appears to be less in distress, the group around her applauds.
So is this a legit possession or completely fake? A case of a bad marijuana trip? Maybe they should just stick to pizza.
Got anything weird happening on your end? Let us know in the Comments Section!