This Week in Weird News: Safety Pins and Dismemberment Edition
Mar 4, 2016 &nbsp • &nbsp Kevin Christian L. Santos

This Week in Weird News:


SAFETY PINS
& DISMEMBERMENT EDITION


By Kevin Christian L. Santos

This week in weird news, it's the election season and you'd expect the weird behavior to come from our candidates. Said weird behavior ranges from declaring how easy it is to buy drugs in the Philippines (WEH? Hindi nga?) to a candidate trying to revise history. But nope, weird things have been going around in other parts of the world for the week, ranging from the macabre to just plain sad.
Here's just some of the weird happenings today. Take it away, weird rolling monster girl!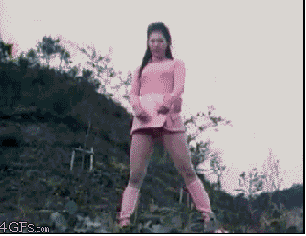 Via Giphy/Justin
8. Mummified body of German adventurer found in yacht in Surigao Del Sur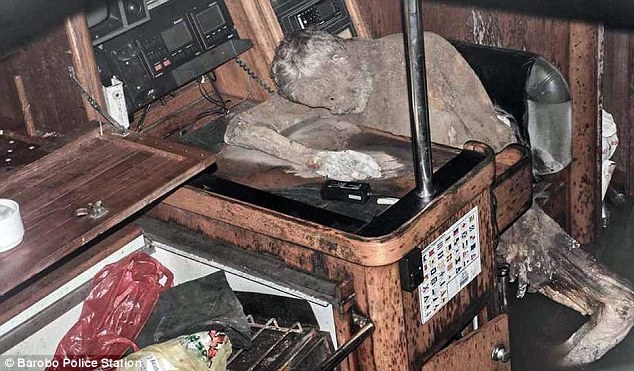 Via Daily Mail/Barobo Police Station
The mummified body of a German explorer was recently found inside a yacht in Barobo, Surigao Del Sur. Fisherman approached the yacht since it was drifting with a destroyed sail, then they saw the body inside. The body was hunched over and appeared to be radioing for help. Documents aboard the boat identified the corpse as Manfred Fritz Bajorat, a 59-year old German national. An autopsy report released this week that Bajorat died of a heart attack.
7. Man swims with his pet snake everyday
In "nope nope nope" news, a man was filmed swimming with his pet snake in Queensland's Tallebudgera Creek. He even appeared to kiss the snake on the lips at it swam back to him whenever he tossed it away. However, the Department of Heritage Protection are not impressed and called the police to investigate charges of animal cruelty. The man, identified as Steven Brimelow, denied the charges.
"Nah, mate, it's not animal cruelty. We're just having a play," said Brimelow. He called the snake, whom he named Dora, the "love of his life." Meanwhile, we are advising everyone to NEVER kiss a snake on the lips. Because common sense.
6. 5-year old girl blows safety pin out of her nose after 6-month illness
Via ABC News
A 5-year old girl's suffering from a mystery illness ended when she blew out a safety pin out of her nose. For six months doctors couldn't figure out what was wrong with Khloe Russel and kept prescribing her antibiotics for what they suspected to be a sinus infection. However, these proved to be ineffective as Khloe had a constant runny nose and had to blow her nose every five minutes to dispel a "horrific"- smelling green discharge. The mystery illness finally ended when Khloe blew a 1.5 inch safety pin out of her nose. This highlights the importance of picking one's nose. You'll never know what you'll end up picking out of there.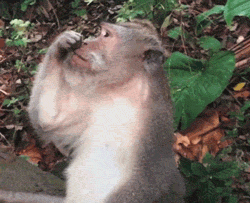 Via Giphy/America's Funniest Home Videos
5. Teen didn't want to wake up and go to school, so he shot his family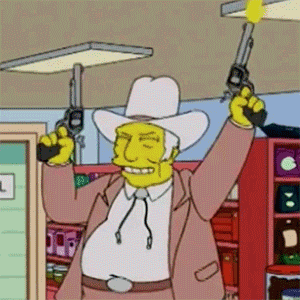 Via Reddit
As a testament that America's gun laws are totally fine, a 16-year old is accused of shooting his family after getting into an argument when he didn't want to get out of bed and go to school. Police say that the teen went into a closet and took out a handgun that nobody else in the house knew he possessed. The teenager then shot at his grandmother, sister and nephew. The boy then fled on foot and was later captured near railroad tracks.
The 67-year old grandmother was hit at least twice while the sister and nephew suffered graze wounds. They are all expected to survive and the teen has been charged with four accounts of attempted homicide and one account of reckless endangerment. Police say it's still unclear where the teenager got the gun.