The latest film from director Jordan Peele (Get Out, Us), Nope arrives at the tail end of the summer blockbuster season to make viewers gaze at the sky and wonder who (or what) might be looking back.
The story

As the film opens, we are treated to snippets of carnage on a Hollywood soundstage where something has gone very, very wrong. We cut away to meet a Hollywood horse trainer Otis Haywood (Keith David, The Thing, They Live) and his son, Otis Jr. (Daniel Kaluuya, Get Out, Black Panther), whose day is about to be ruined by a random deluge of minute metal objects.
Sometime later, Kaluuya's Otis Jr (nicknamed OJ in a joke that gets repeated a tad too often) is running the family ranch, aided his Keke Palmer (Hustlers, TV's True Jackson) as his sister, Emerald. To make ends meet, OJ is forced to sell a number of their horses to theme park owner Ricky "Jupe" Park (Steven Yuen, of TV's The Walking Dead), a former child star who barely survived the film's opening events. But when something in the night sky begins terrorizing their animals, and the nature of Jupe's need for them becomes terrifying clear, the Haywood siblings' search for truth will force them to confront a force beyond their comprehension.
Who watches the watchers?

In physics, the "observer effect" refers to phenomena whose nature is changed by the act of observing them, and it's a concept that Peele clearly took to heart in crafting his screenplay: from the Haywoods' hailing from a long line of unrecognized Hollywood crews to Jupe's obsession with holding on to the vestiges his childhood fame at any cost, Nope is built around the notion of seeing and being seen.
In a society where motorists' propensity to slow down to gawk at traffic accidents and influencers' constant pursuit of internet notoriety dominates the public consciousness, there was no limit of material for Peele to shine his brand of socially-aware horror on. But in a film blessed in terms of cast, performances, and often stellar Imax cinematography, the final execution comes across as somewhat muddled, coming across as though Peele wanted to say more things than any one screenplay could possibly contain.
Take, for instance, the backstory of Steven Yuen's character, which honestly would have made a decent horror movie on its own, and on its own, it works remarkably well. As part of the larger tapestry of Nope, it comes across as indulgent, if not altogether unnecessary in the grand scheme of things.
'Behind You, On the Ceiling': Twitter Shares Eerie Stuff Kids Told Them That Will Have You Saying NOPE
'Behind You, On the Ceiling': Twitter Shares Eerie Stuff Kids Told Them That Will Have You Saying NOPE
Kyzia Maramara | Apr 12, 2022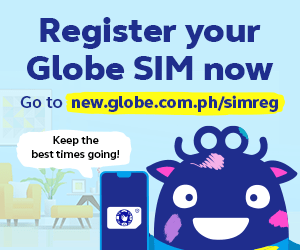 The truth is out there

The film's central mystery could easily have come out of an X-Files episode, but where characters in decades past would have tried to investigate, make contact, or maybe even alert the authorities, the Haywoods see the presence of a UFO in their backyard as their shot to acquire the recognition that's eluded their family for generations.
The theme of seeing and being seen is expressed in ways literal and figurative, as the siblings set up a CCTV system to get the "Oprah shot" that will make them famous, before upping the ante by outright employing the services of an actual Hollywood cinematographer armed with an Imax camera.
(Unsung) heroes and villains

Kaluuya delivers a solid performance as Kaluuya, his stoic demeanor playing off exceedingly well against the outgoing, fun-loving nature of Palmer's Emerald. Their sibling dynamic is effortlessly believable and even provides some much-needed levity in some of the more intense moments. The characters' African American background works as an additional level of commentary with their status as workers whose contributions in the film industry are largely unsung, if not outright ignored, and it's no coincidence that the final act sees the world saved by a guy in a hoodie with the word CREW on it.
On the opposite end of the spectrum is Yuen's Jupe, who, having barely survived the tragedy in his childhood, uses every opportunity to profit from it. Jupe is a charmer who thrives on the adoration of his fans, and he's not alone, as the presence of his former co-star confirms — fame is a drug whose potency apparently trumps the trauma of getting one's face ripped off.
Monster hunters

The film's final act starts impressively enough, as the Haywoods and their allies put their plan into motion, with OJ on horseback to goad their tormentor into showing itself. With the invader's presence disabling electrical fields, the survivors make ingenious use of multiple air-powered balloon mascots to track their movements. Ceaselessly thrilling, and expertly shot, the sequence has much in common with the unseen shark pulling buoys from below the water in Spielberg's Jaws.
Less is more

Sadly, the badass quotient skews in the wrong direction when the creature, so previously imposing under cover of darkness, reveals its CGI nature in full daylight. Make no mistake, Kaluuya cuts a badass figure on horseback, but his credibility is immediately undercut when he's shown to be battling a Georgia O'Keeffe jellyfish from the Book of Ezekiel. It's a standard-issue blockbuster monster from a director whose best, most effective work has been small-scale character introspections, and the foray into blockbuster territory derails what had — up to this point – been a compact mindbender.
By the time we see it in all of its "glory", not even the sudden inclusion of an Akira-inspired motorcycle power slide is enough to get the proceedings back on track.
The virtue of creative restraint

There's something to be said about restraint in films of this type; whether as a result of creative intent (Psycho, where the knife is never shown penetrating flesh) or logistical limitations (Jaws, where the robot shark barely worked), the biggest scares occur when our imagination fills in the gaps. If Peele had just trusted his audience enough to maintain the idea of a monster, it's arguable he never would have had to show quite so much of it.
To paraphrase the immortal words of Jeff Goldblum's Jurassic Park character, Nope's creators were (probably) so preoccupied with whether or not they could, they didn't stop to think if they should.
The bottom line

While it's perfectly reasonable for Peele to want to shock in a more ostentatious way than he'd previously attempted, one questions the need to end on a full-frontal action scene that completely strips the overall experience (and the creature) of its mystique. Forget about foreboding — for a film that ruminates so much on the act of seeing, it's beyond ironic that the big bad we are ultimately presented with is so ultimately unremarkable.
Nope is now showing in cinemas near you.