Yay Wednesday!: The World is Good Again Edition
Jul 13, 2016 &nbsp • &nbsp Abu Poblete
4. The best way to say goodbye to a vice
Shauna Hilary definitely found the most effective way to get her father to quit smoking. Give the girl a medal! The post is now at 170,000 likes, 37,778 comments and 45,480 shares as of writing!
3. Accio Hogwarts Great Hall feast!
Harry Potter fans can enjoy breakfast in Hogwarts' Great Hall. But it's not cheap

Posted by NowThis Entertainment on Thursday, July 7, 2016
Okay, so maybe having food suddenly appear out of thin air is impossible (OR IS IT?), but that doesn't stop us from fantasizing about dining in the Hogwarts Great Hall!
2. The miracle of Pokémon Go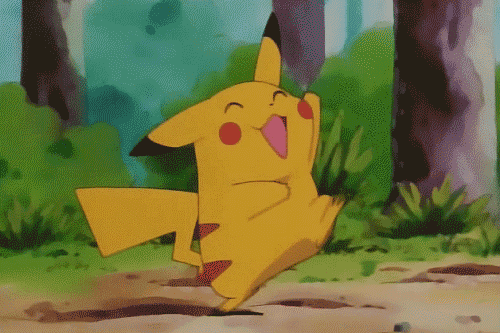 Pokémon Go happened, and the world has gone crazy—Psyduck-level crazy. People have found dead bodies, those suffering from social anxiety aren't afraid to go out anymore, and old churches-turned-houses have become a haven for Pokémon trainers. Despite getting banned and the threat of cell phone snatchers, Pokémon Go's been the blessing we didn't know we've been waiting for.
1. Wannabe turns 20!
So tell me what you want, what you really, really want!
Bet you sang that, didn't you? But I bet you didn't know that this legendary pop song by the Spice Girls is already 20 years old! Yep, you've been telling them what you want, what you really, really want since 1996! And to celebrate their two-decade anniversary, Billboard released this video of the Spice Girls' Top 5 Hot 100 Hits that will get your throwback senses tingly.
https://www.facebook.com/Billboard/videos/10154332269714581/
To add to the cuteness, Global Goals also released this video to support girl power using the hashtag #WhatIReallyReallyWant:
GIRL POWER goes global to achieve #GlobalGoals. This is our message to world leaders. #WhatIReallyReallyWant

Posted by The Global Goals on Tuesday, July 5, 2016
What news have made you say "Yay, Wednesday!" this week? Share the goodvibes in the comments section!