September 2019 brings with it a slew of follow-ups to some of our best-loved book series and novels – some of yore and some of late!
Here are 8 sequels to catch up on this September.
The Testaments (The Handmaids Tail #2) by Margaret Atwood

Release date: 10 September 2019
Fifteen years after Offred's escape, we find out what happens next in the patriarchal world of Gilead, told through the testimonies of three female witnesses.
The Testaments is the long-awaited sequel to The Handmaid's Tale, a popular novel set in a dystopian, fundamentalist setting where women were subordinate and property of their husbands and fathers. The original novel was published in 1985, yet this sequel has been inspired by current world affairs.
Darkdawn (Nevernight Chronicles #3) by Jay Kristoff

Release date: 03 September 2019
September brings Darkdawn, the smashing conclusion of Jay Kristoff's thrilling Nevernight Chronicles!
In the aftermath of the chaos caused by Mia Corvere's assassination of Cardinal Duono, she and her brother Jonnen discover secrets buried beneath Godsgrave that hold the future of the Republic in sway. Mia and Jonnen journey into the underdark of Godsgrave for answers, but will what they find be enough to ensure they survive?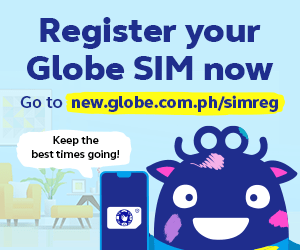 Five Dark Fates (Three Dark Crowns #4) by Kendra Blake

Release date: 03 September 2019
Four rival queens struggling to hold power in Fennbirn. In a desperate bid to cure the effects of Jules' legion curse, Arsino dabbles in low magicMeanwhile, Mirabella attempts to make peace with Katharine, and the oldest sister is almost tempted to embrace the youngest's offer of goodwill…if it weren't for the warnings whispered in her ear by the dead queens.
Five Dark Fates ties up Kendare Blake's intricate plot, massive cast, and the fate of Fennbirn as a whole as this final book draws the Three Dark Crowns series to a bittersweet but satisfying close.
Capturing the Devil (Stalking Jack the Ripper #4) by Keri Maniscalco

Release date: 10 September 2019
Audrey Rose Wadsworth and Thomas Cresswell arrive in Chicago, America, where here as in Europe, they are faced with another string of murder mysteries and a killer on the loose. The White City Devil is more cunning than any villain they've put away before, and the Murder Hotel – a building designed to be an elaborate torture device – that he has constructed is on a whole new level of danger and depravity.
The last book in the Stalking Jack the Ripper series pits Audrey and Thomas against their most menacing adversary yet, and raises the heart-thumping question of who is going to outsmart whom.
Steel Tide (Seafire #2) by Natalie C. Parker

Release date: 17 September 2019
Captain Caledonia Styx has been separated from the crew of the Mors Navis, and she lands in the company of men who call themselves Blades. Once Bullets, the henchmen of tyrant Aric Athair, the Blades have turned traitor and become experts at evading his grasp. Caledonia is convinced that joining the Blades' forces with her sisters on the Mors Navis is the key to overthrowing Aric's rule – but she has to convince all of them first.
Exile from Eden: Or,After the Hole (Grassshopper Jungle #2) by Andrew Smith

Release date: 24 September 2019
Sixteen years after giant praying mantises drove Austin, Robby, and Shann underground, the vicious insects might finally be facing extinction. Austin and Shann's son, Arek, was born in his family's shelter, and life underneath the earth is the only existence he's ever known. If the mantises are truly gone, it's going to be his first real chance at a life above ground.
Exile from Eden is the sequel to the 2014 novel, Grasshopper Jungle, and is set to be more mind-blowingly bizarre but no less poignant than the first book.
Wayward Son (Simon Snow #2) by Rainbow Rowell

Release date: 24 September 2019
What does the Chosen One do after he's done the thing he's been chosen to do? That's what Simon Snow is left to figure out in the sequel to Rainbow Rowell's 2015 fantasy-romance novel, Carry On!
Simon, his best friend Penny, and his boyfriend Baz find themselves taking a road trip in a vintage convertible, searching for Simon's new purpose in the American West. Of course, trouble ensues: vampires, dragons, armed skunk-headed things, getting lost…
A treat for everyone who enjoyed both Fangirl and Carry On, Wayward Son is "for everyone who ever wondered what happened to the Chosen One after he saved the day…and for everyone who was ever more curious about the second kiss than the first."
Bid My Soul Farewell ( Give the Dark My Love #2) by Beth Revis

Release date: 24 September 2019
Rounding out the list is Bid My Soul Farewell, the conclusion to Beth Revis' necromancer duology Give the Dark My Love. Lunar Island is on the mend from the necromantic plague, and Emperor Auguste has decided that the best way to keep his people safe is to eradicate necromancy altogether. Grey Astor may have the same underlying desire – but agreeing with the Emperor means putting necromancer Nedra Brysstain's life at stake.
Grey walks a dangerous line trying to keep Nedra safe from the new order he is helping the Emperor build. And when even more dangerous forces threaten Lunar Island, Nedra's powers seem to be the only thing that can help. But can Grey save Nedra from judgment and can Nedra save herself from going too far?
What new releases are you looking forward to? Tell us below!