8 Sizzling Summer Reads this May
May 8, 2019 &nbsp • &nbsp Reina Regina
Vacations and down time during the summer season provide the perfect opportunity to make a dent in your to-be-read pile, or to add to it!
Whether you're taking a book to the beach or chilling in your room with the AC way up, here are 8 summer reads to look forward to in May!
1 – The Farm by Joanne Ramos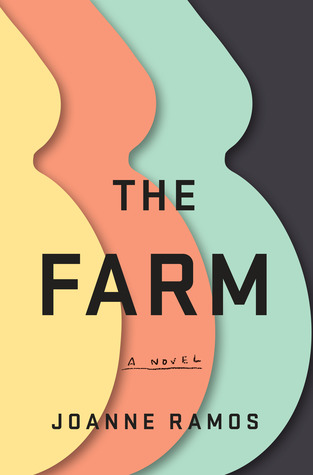 Jane, a young Filipina single mother trying to make ends meet in the States, is accepted into a luxurious, highly selective facility called Golden Oaks, a secret baby factory for rich clients. The catch is that – no matter how they are treated or how much they miss their life outside – the surrogates cannot leave Golden Oaks until their babies are born, or else they will lose the lucrative payment for their services. Jane and the other surrogates paint a picture of the reality of immigrant exploitation and how far mothers are willing to go to secure their children's future.
Release date: May 7, 2019
2 – Finale (Caraval #3) by Stephanie Garber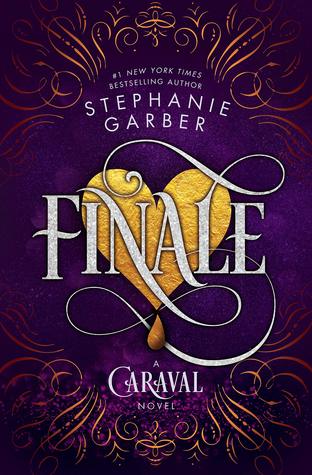 The tale of the two Dragna sisters comes to a head in Finale, the last book of the Caraval trilogy. Scarlett, tired of being yanked around by her beau Julian and former fiancé Count Nicolas de Arcy, has turned the tables and is pitting the two against each other to win her hand in marriage. Donatella is playing for significantly higher stakes, preventing Legend from being crowned ruler of the Empire – and stopping the wicked Fates from unleashing their cruelty on who imprisoned them. Play through to the end of this thrilling carnival game – except this time everything is real.
Release date: May 7, 2019
3 – Ask Me Anything by Molly E. Lee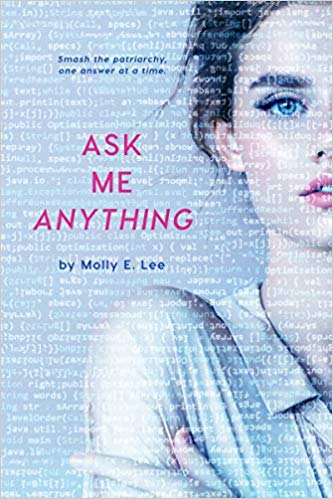 Amber is a coding genius in a conservative high school who takes it upon herself to create an anonymous, ask-me-anything, no-holds-barred website where her peers can send in Sex Ed questions. It goes viral in less time than it takes to enjoy a good kiss. No oppressive institution will allow its people to think, though, and soon the school is trying to shut down Amber's site and discover who is behind it. Amber must find a way to elude their grasp and keep the site going for the thousands of teens who need it.
Release date: May 7, 2019
4 – The Bride Test (The Kiss Quotient #2) by Helen Hoang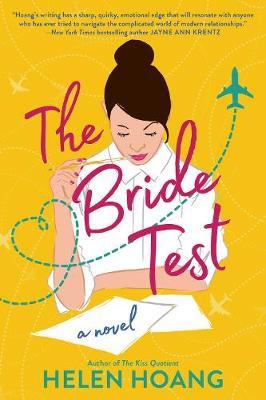 Khai is convinced being autistic means he's incapable of love. So when his mother brings home Esme, a girl from Vietnam on a mission to go to school and find her father in America, and suggests that she might be a potential bride, Khai is all ready to say no. But Khai and Esme quickly find that they're…actually quite perfect for each other. This endearing story navigates differences in class, culture, and mental functioning with equal parts humor, awkwardness, and an openness to love beyond barriers.
Release date: May 7, 2019
5 – This is Not a Love Scene by SC Megale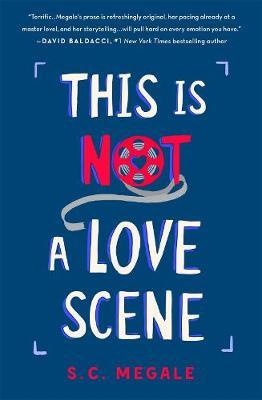 Years of living with a rare form of muscular dystrophy have led Maeve to believe that romance – the kind her filmmaking idols make movies about – would never be an option for her. But then she meets Cole: exactly on her wavelength, electric in front of the camera, and doesn't seem to mind that she's wheelchair-bound. Maeve and Cole must figure out how to make this romance work before their film project wraps – and before her health gives out.
Release date: May 7, 2019
6 – Testimony From Your Perfect Girl by Kaui Hart Hemmings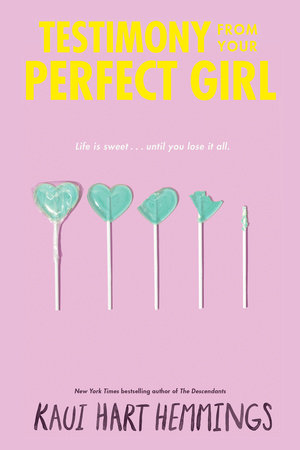 Annie Tripp was the perfect girl – prominent family, private school education, promising figure skating career – but all of that crumbles when her father is sued for fraud and she is sent to live at her estranged aunt's house. Deserted by her rich friends, she gets a chance to reinvent herself and live a real life. Yet in her search for something more authentic, Annie also uncovers a wealth of family lies and secrets, and she must decide what to do with what she finds.
Release date: May 14, 2019
7 – How Not to Die Alone by Richard Roper

Andrew works a lonely job looking for the next of kin of people who die alone – but a misunderstanding has left his office mates believing he goes home to a picture-perfect family. Which, for simplicity's sake, is a lie Andrew has let stand for years. But then he gets a new partner, Peggy, who makes both his job and his real life less lonely. The problem is, she thinks he's a happily married man. Is a shot with Peggy going to be worth upending his lie – and more importantly, will it be worth facing the truth?
Release date: May 28, 2019
8 – These Witches Don't Burn by Isabel Sterling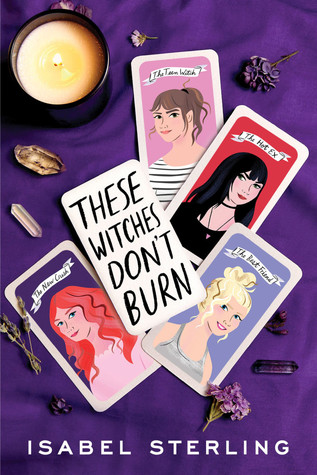 Hannah's an Elemental Witch, and so is her ex, Veronica. And as much as Hannah prefers they keep their distance from each other (and maybe ask out the pretty ballerina who's new in town), life is tossed topsy-turvy when a Blood Witch starts attacking the witches in their neighborhood – and she and Veronica have to work together to stop whoever it is. Hannah's got a to-do list and a time limit to fight dark magic, field the rift between her and her ex, and get the girl.
Release date: May 28, 2019
Got your own recos? Share them with us below!