No one has been spared by the pandemic, but some of us are struggling more than others to cope. While many are getting used to the rhythms of this new life, some are still coming to terms with (or are still in the midst of) the loss of livelihoods, loved ones, and extended periods of isolation. Not all our problems are universal, and this is especially true for individuals with mental illnesses.
Entrepreneur and activist Francis Baraan IV can attest to that. Francis, who has made a name for himself on social media with his no-holds-barred political commentary, has bipolar disorder. Managing any mental illness is a challenge in itself, but the pandemic has made coping even more complicated by throwing things off-balance and adding more triggers. With all this happening, how can one cope?
Enter: The pandemic
Like many other hoteliers, Francis' business took a hit when the community quarantines brought the travel and hospitality industry to a standstill. Like many other influencers, his Twitter inbox is full of pleas for financial help — far too many that he can realistically accommodate. But unlike most Filipinos, Francis has to work harder to manage how these negative events affect his moods. And the pandemic has taken away his access to many of his go-to coping strategies, such as exercise, spending time outdoors, and face-to-face time with loved ones.
"People who have mental health concerns might not be able to cope well with the pandemic and the limitations of the community quarantine," says Jeemon Rey "JB" Bacaoco, a clinical psychologist at Gray Matters Psychological and Consultancy Inc. and psychology professor at the University of Santo Tomas. "They might also be experiencing symptoms of mental health problems that might be worsened or aggravated by the uncertainties of the current situation."
Now that quarantine restrictions are starting to loosen up around the country, things are looking up. But the pandemic will remain a very real threat for quite some time, and so will its effects on our mental health.
What is bipolar disorder anyway?
Bipolar disorder is typically diagnosed during late adolescence or early adulthood. Francis was 27 when he got his diagnosis ten years ago. After spiraling for a couple of years, he was admitted to psychosocial rehab to address his self-destructive behaviors. It was there that he finally understood why he was acting the way that he was, and learned what he could do to get better.

Rehab was an eye-opening experience. "I didn't really have any concept of what bipolar disorder was back then," Francis says. "And I didn't realize the kind of impact my condition had on the people around me." And he's not alone. Most people still don't understand what it means to be bipolar, and there are still plenty of misconceptions around the condition.
So what is bipolar disorder? "To describe it simply, bipolar disorders characterize dramatic shifts in mood, emotions, and energy," says JB. "It would appear to other people that the individual might be experiencing extremely high and extremely low emotions. However, the shift from high to low emotions does not happen rapidly. It could take days, weeks, and even months."
There are different types of bipolar disorder. But here's what they have in common:
Low moods. "[These] are similar to symptoms of clinical depression such as low mood and energy, feeling hopeless, too much or lack of appetite, inconsistent sleeping pattern, difficulty following a sleeping pattern, and having low to no motivation."
High moods. "[These] can be manic or hypomanic episodes depending on severity and duration. People can feel energetic, overly happy, optimistic, and euphoric but can reach an extreme level such as behaving recklessly because of overwhelming positive mood which may be accompanied by racing thoughts."
(Note that this information should not be used for self-diagnosis. If you think you might be experiencing symptoms of bipolar disorder, do consult a mental health professional.)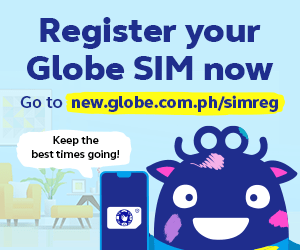 Bipolar disorder probably isn't as rare as you think it is
Though only a small percentage of the world's population has been reported to have bipolar disorder (according to 2017 data, just 0.6% of the world's population — around 46 million — have the condition), it's likely more common than the numbers lead us to believe.
Mental health disorders are widely underreported, particularly in lower-income countries like the Philippines, where mental health services aren't as robust. It doesn't help that the stigma around mental health issues is still so pervasive, making Filipinos more likely to hide their mental illness out of fear and shame.
Thankfully, this is all starting to change, thanks to influencers like Francis who are using their platforms to start conversations about mental health and mental illness.  "The portrayal of bipolar disorder in the media, some of them are spot-on, while some are a little bit sensationalized," he says. "Bipolar people are not 'crazy'. We're moody, but it can be treated."
Can you "cure" bipolar disorder?
"One of the biggest misconceptions about bipolar disorder is that we're just moody, impetuous brats," Francis says. "But it's really just like diabetes. It's a chemical imbalance in the brain and you really just have to have the right treatment and medications to balance it out."
Bipolar disorder is a lifelong condition, but with proper treatments, its negative effects can be minimized. "There are effective treatments for bipolar disorder," says Riyan Portuguez, a consultant psychologist of Childfam-Possibilities Psychosocial Services Co. "There are group psychoeducation, cognitive behavioral therapy, interpersonal and social rhythm therapy, etc. that are found to be effective especially when it is accompanied by psychopharmacological drugs."
For Francis, occupational therapy — particularly writing — was especially effective in helping him gain more self-awareness. "My doctor asked me to write down all the things that I thought back then," he says. "I had to learn to look inwards. That was the intention." (To read Francis' thoughts on bipolar disorder, visit his blog.)
PSA: A diagnosis isn't a curse
Francis isn't ashamed of his condition. To him, it's just part of who he is. "There's a lot of stigma attached to mental health disorders," he says. "But most days, I actually feel like it's more of a blessing than a curse. There are a lot of gifts that come with this condition. There's a lot of things you can learn."
Of course, this realization came after years of learning how to manage his condition — something that he's still learning. Now that he's equipped with the tools to do so, he's made peace with his diagnosis and is living life to the fullest.
But Francis' experience is far from common. For many others with bipolar disorder, it remains a debilitating condition. "This is the reason why people need constant and strong social and emotional support from their loved ones together with the help of mental health professionals to guide them through their experience," says Riyan. "There's no one-size-fits-all approach but there are various ways that we can explore and tailor-fit to effectively help them with their concerns."
Managing mental illness in a time of crisis
Whether or not you have a mood disorder or not, there's no denying that this pandemic is taking a toll on our overall mental health. It's normal to feel depression and anxiety during a global crisis. "There is an increase in the number of people who are experiencing mental health concerns," says JB. "We do not have research data [on the frequency of mental health illness in the Philippines] but the National Center for Mental Health reported an increase in the number of calls from individuals asking for psychosocial support because of the pandemic."
And so, how should you manage your mental health in a time of crisis? Maintaining a solid self-care routine is a must, says JB. "Self-care is a healthy activity that can help elevate mood and regulate emotions," he says. "Examples are working out, taking a break from work, sleeping on time, and taking the time to do something fun or relaxing."
This is what Riyan recommends, not just for people with bipolar disorder, but for anyone who's struggling emotionally.
Talk it out. "Look for reassurance, social, and emotional support from your trusted friends and loved ones. Tell them what and how you feel. Sharing your narrative has a liberating effect and it can also help you hasten the process of healing."
Focus on things within your control. "You have no full control of the world and other people. Accept it. You can only control yourself – your perception, attitude, and response. Focus on yourself.
Take things one day at a time. "Focus on the here and now. Anticipating situations in the future such as imagining scenarios often lead to feelings of fear and worry. It's better to stay and cherish what really matters at the moment. Live one day at a time.
Reduce screen time. "Exposure to technological gadgets means exposure to blue light which is proven to affect your sleeping pattern."  (Sleep loss is the most commonly reported trigger of bipolar mood episodes.)
"Taking regular breaks from social media can also limit your exposure to negative news and online toxicity," JB adds.
Accept your limitations. "It's not healthy to say 'yes' to everything. You have to be realistic."
Don't be afraid to seek professional help. 
How to be supportive
According to the WHO, around one in four people will be affected by a mental or neurological disorder at one point in their lives. But because plenty of people are good at disguising their symptoms, recognizing the signs isn't simple. Whether or not someone has a diagnosis, it's crucial that we all treat each other with empathy and sensitivity. Here's what you can do to support someone who has a mental health problem, whether they're a friend, relative, or colleague:
Listen attentively. "Sometimes we don't really explicitly say what we feel or what we need to happen," says Francis. "So if you see that your loved one is sharing tidbits of information, implicitly trying to say something, that there's a problem, consider what they're really trying to say."
Don't judge or second-guess their feelings. "Try not to have a judgmental talk. Sometimes we want to say things and be open, but when we feel attacked, we're gonna retreat back to our inner selves. And don't sweep things under the rug."
Help them seek professional support. "If you feel like your loved one is not doing well, then you really need to seek out professional help," says Francis. "Go see a psychiatrist [someone who can prescribe medications] or a psychologist [someone who does psychotherapy]. If you can find someone who can do both, much better."
Where to get help
Don't know where to start? The first person you can ask for professional help is your family doctor, who can give you advice about appropriate treatments or refer you to a specialist. You can also refer to the list below for more resources:
Need to Talk? Call Up These Mental Health Hotlines in the Philippines
Need to Talk? Call Up These Mental Health Hotlines in the Philippines
Bianca Katipunan | May 01, 2020
"Mental health illness is stigmatized by many, and I want to change that. Bipolar people and sufferers of mental illness get ostracized and alienated because of lack of awareness," says Francis. "As someone who lives with a mental health condition, I would like to create more conversations about the subject so people get more knowledgeable about it and build a more tolerant and empathetic society."
How are you holding up? Tell us all about it in the comments.