Other than the festivities, one of the best things about the holidays is the number of deals and promos you wouldn't want to miss out on. If you're planning to kickstart 2021 with new beauty products to try, we've rounded up these amazing buy-one-take-one deals that also make great Christmas gifts:
Bloomier Lash & Brow Serum – P599

Been dreaming of achieving Emily in Paris star Lily Collin's bushy eyebrows and long eyelashes? Made of all-natural ingredients, Bloomier's Lash & Brow Serum promotes rapid growth of hair in these areas. Aside from the B1T1 deal, the serum is now available for P599 from P1,198.
Get it here.
A'Pieu Waterfall Aloe Soothing Gel – P265

Aside from being a holy-grail moisturizer, did you know that aloe vera gel is also good for soothing sunburn? If you're planning to get some sun during the holidays, a tub of soothing gel from Korean brand A'Pieu is a must-have.
Get it here.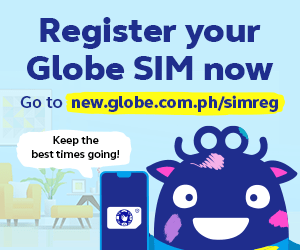 Kinis Tea Tree Soap – P130
Known for its anti-bacterial, antiseptic, and anti-fungal properties, tea tree is essential in treating skin blemishes. This tea tree soap from Kinis would make your skin not only free of impurities but also makinis. It's made with real tea tree leaves and oil, which will make your skin refreshed and free of blemishes.
Get it here.
Megrhythym Steam Eye Mask – P346

For your next self-care night, include these steam eye masks in your kit! With long days in front of your laptop, your eyes are bound to get tired eventually. This eye mask warms up to 40 degrees Celsius for 10 minutes, providing a soothing and relaxing feeling for your tired eyes. Each box comes with a pack of five masks.
Get it here.
The 8List.ph Gift Guide: Useful Gifts to Get Your Parents Worth P700 and Under
The 8List.ph Gift Guide: Useful Gifts to Get Your Parents Worth P700 and Under
Kyzia Maramara | Dec 10, 2020
Cindynal Hyaluronic Acid Brightening Eye Cream – P299

If you've been watching too many shows until 3 AM, same. Kidding aside, Cindynal's brightening eye cream is perfect for improving the dark circles, bags, and wrinkles around your eyes. Mixed with hyaluronic acid, it's a powerful combo that won't make it look like you've been having too many late nights.
Get it here.
Nars Single Eyeshadow – P1,150

We may be wearing masks all the time now but it doesn't mean you can't look snatched anymore. On days where you want to look extra put together or for your next Zoom call, let your eyes do the talking with these single eyeshadows from Nars.
Get it here.
Imagic 16-Color Eyeshadow Palette – P999

If you're looking into getting into the art of eyeshadow, this 16-color eyeshadow is definitely a steal: from P1,998 it's now down to P999! Perfect for gifting to your MUA friends or a friend you want to learn makeup with.
Get it here.
Bioaqua Honey Lip Balm – P148

Say goodbye to dry and chapped lips with Bioaqua's Honey Lip Balm. It's formulated with honey, olive extracts, honey, hyaluronic acid, and Vitamin E that will keep your lips plump and moisturized at all times.
Get it here.
Gift-Giving on a Budget: 8 Cool Gifts You Can Get Under Php 500
Gift-Giving on a Budget: 8 Cool Gifts You Can Get Under Php 500
Ina Louise Manto | Nov 26, 2020
Which product/s are you looking forward to trying? Share with us below!