The Tokyo Olympics is in full swing and our Filipino athletes are competing one by one. Cebuana skater pro Margielyn Didal made headlines today as she competed for the women's street skate. The 22-year-old showed skills and professionalism during the competition which landed her a spot at the finals. But apart from a great performance, Didal also trended online for a different reason. The Pinay performed with contagious cheerful energy, all while sporting an injury too!
She skates, she places
PH 🇵🇭 IS PROUD OF YOU!

Margielyn Didal falls short of a podium finish after placing 7th in the #Tokyo2020 women's street skateboarding final.

Didal has already made history being part of the skateboarding's historic debut at the #Olympics.

📷: Toby Melville, @Reuters pic.twitter.com/YM8mZFenQC

— ABS-CBN News (@ABSCBNNews) July 26, 2021
Good news on a Monday: Filipino Olympian Didal successfully skated her way to the finals. She finished seventh out of 8 during the women's street skate event at Ariake Urban Sports Park on July 26. She also placed 7th over 20 competitors at the preliminaries. Although she didn't medal, the Cebuana skater still had a historic debut at the quadrennial games.
Watch Out: Here Are Our Pinoy Athletes Competing in the Tokyo Olympics
Watch Out: Here Are Our Pinoy Athletes Competing in the Tokyo Olympics
Kyzia Maramara | Jun 24, 2021
All this while injured
This will be known as the "Margielyn Didal seal approval" 🇵🇭🇵🇭 pic.twitter.com/tWolMAQykq

— #Tokyo2020 (@Tokyo2020) July 26, 2021
Didal's win is amazing enough as it is but did you know she performed her skate tricks with an injury? She failed the landing on her first trick and reportedly sustained an ankle sprain. Her second trick was successful but the injury slowed her down for the next three performances. However, she still finished strong. Placing seventh at the games is a huge feat for Didal. She was previously ranked 17th at the Worldwide Skateboarding Ranking and is the 10th Filipino athlete to qualify for the Tokyo Olympics.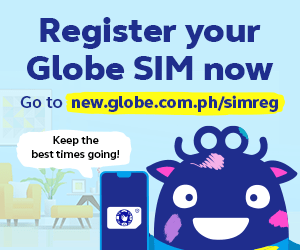 Women's skate preliminary top three
MARGIELYN DIDAL ADVANCES TO THE FINALS. Pinay skateboarder Margielyn Didal earns a chance for a podium finish in the #Tokyo2020 Olympics after placing 7th overall in the women's street prelims. #LabanPilipinas #GalingNatinIto

(📷: Toby Melville, @Reuters) pic.twitter.com/Q3sR8OgoqV

— ABS-CBN News (@ABSCBNNews) July 26, 2021
Japan's 13-year-old Nishiya Momiji took the first spot with 15.26 points while Rayssa Leal from Brazil finished with 14.64 points. Another Japanese won third place, 16-year-old Nakayama Funa with 14.49 points. Didal still bested world No. 1 Pamela Rosa and world No. 4 Leticia Bufoni who both failed to make the Top 8, ranking 10th and 9th respectively.
These Filipino Athletes Prove that Pinoys are Great at More than Just Basketball
These Filipino Athletes Prove that Pinoys are Great at More than Just Basketball
Kyzia Maramara | Oct 15, 2019
Didal trends for her energy
Thats pure olympic spirit by Margielyn Didal ♥️#olympics #skateboarding #Tokyo2020 pic.twitter.com/BAtTK1fyCu

— Norman (@eXtectiX) July 26, 2021
Aside from her amazing skateboarding skills, Didal also trended online for her positive energy. Her positive vibe is contagious. She sticks her landings with a smile. Didal knows she's got this competition, but more importantly, she's enjoying the ride. Representing the Philippines for the Olympics is a once in a lifetime opportunity after all. Add that to the fact that skateboarding isn't a well-known sport in our country. And even if fate had something else for her other than a medal, you can bet she'll hold her head up high, proud and grateful to be able to skate at the Olympics.
Didal also posted a Tiktok which showed her dancing in celebration with Brazil's Leal, congratulating the 13-year-0ld for her silver medal.
She isn't new to gold medals
Before stepping into the Olympics, the Cebuana previously clinched a gold medal for the 2018 Asian Games. It was the first skateboarding gold in the women's street event. The following year at the 2019 SEA Games, she won double gold.
Started from the bottom, now an Olympian
Margielyn Didal executes her last trick with a trey flip! 🛹

She records her highest score of 3.22 for a total of 12.02. Didal needs to finish inside the top 8 to advance. #Tokyo2020 #Olympics #PHI #Skateboarding 📸Lucy Nicholson/Reuters

LIVE UPDATES: https://t.co/Q2tG0VZYJN pic.twitter.com/Ey4OWy1vBi

— Rappler (@rapplerdotcom) July 26, 2021
Before she pursued skateboarding as a sport, Didal used to skate with her friends at parks in Cebu. Security guards would often chase them and they were even denied entry at the mall because of their boards. Didal's talent caught the eye of her coach, Daniel Bautista, who started signing her up for competitions. She became the first Filipino to ever compete at the 2018 Street League Skateboarding in London, England, and finished eighth overall. Because of her feats (gold medals in Asian Games and SEA Games), Cebu's then-mayor Tommy Osmeña pledged to build a skate park in the city. In early 2021, Didal even designed an indoor skatepark to train at in Soul Sierra, Cebu.
Pinoy success at the Tokyo Olympics
Didal isn't the only Pinoy athlete that's making us proud. Filipino boxer flyweight Carlo Paalam proceeded to Round of 16 after defeating Irish Brendan Irvine. Paalam scored a 4-1 win. Meanwhile, Filipina boxers Nesthy Petecio and Irish Magno won their respective matches too. Petecio advanced to the women's featherweight quarterfinals, becoming the first Filipina boxer to do so. Magno defeated her foe in the Round of 32 women's flyweight division.
Where can you watch the Tokyo Olympics?
Where to watch the games:

Free TV@TV5manila – the official broadcaster of #TokyoOlympics | Focus on #TeamPilipinas@OneSportsPHL

Pay TV
One Sports+

Online@CignalPlay

Mobile | @LiveSmart
Thru https://t.co/mnXoLcy97u

Home | @PLDTHome
Select Triple Play Subs#Tokyo2020

— Philippine Olympic Committee – POC (@OlympicPHI) July 21, 2021
You can watch the Olympics from the Philippines in multiple ways. There's free TV broadcasted by TV5 and One Sports. You can also watch through cable/Pay TV via Cignal. As for live streaming, catch the games via the Cignal Play app, Smart's gigafest.smart website, and through 10 channels of PLDT Home for their Triple Play subscribers.
Check us out on Facebook, Instagram, Twitter, and YouTube and be the first to know about the latest news and coolest trends!