A year in and we're still playing this whole dealing-with-the-pandemic thing by ear. For the most part. One month you think the country's got the case surge under control, the next you're hit with new variants deadlier and more contagious than the first. There are some things that remain the same such as wearing a 3-ply face mask to keep your droplets in and the others out. But is one mask not enough now? Is double masking necessary? Is it a new form of torture? Should you do it? Read on to get science-backed answers that might get you to wear a double mask ASAP.
Why is one not enough?

Early on in the pandemic researchers and doctors have established that masks work when everyone wears them. It works for you so you don't catch viral droplets in the air and it works for other people so they don't inhale your droplets. But is your mask protecting you properly?
If you notice, regular surgical masks have gaps on the edges where you can feel the air coming out or going in. This means it isn't form-fitting enough and you risk inhaling particles in the air. Adding another layer of mask is helping seal those gaps. If particles do reach you, it has to go through so many layers of cloth and a surgical mask before you get infected.
Which Side Is It? How to Properly Wear a Face Mask
Which Side Is It? How to Properly Wear a Face Mask
Ina Louise Manto | Jan 30, 2020
How do you properly wear a double mask?
A pairing of one surgical mask and one cloth mask would work best.
Or in general, pair a surgical mask with anything else in your mask arsenal — copper mask, silk mask, 3D mask, cotton mask, etc. As long as it's form-fitting and can form a seal around your nose and mouth, it's all good. Here's how to do it in case you didn't understand all that:
If you're thinking of doing a double mask with two surgical masks, we have to stop you right there, genius.
The idea with double masking is to seal those gaps and leaks and while surgical masks are great at protecting you from droplets, they aren't very form-fitting. Wear one now and you'll see gaps where your mask meets your cheek. So wearing two of those won't do any good (plus you're adding to the waste pollution).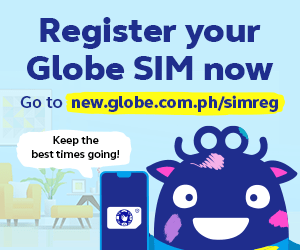 Do I still need to double mask with N95s?

If you've got a supply of N95s good for you, those are hard to come by these days. Supply is more often than not limited for front liners and healthcare workers since N95s are the gold standard of masks (the ones without valves). It's proven to be efficient in filtering both small and large airborne particles. No, you don't need to put a cloth mask over an N95 because they've already got a snug fit on your face. But if you want to, that's still okay. Extra layers of protection, right?
Copper Masks: How Do They Work And Are They *REALLY* Effective?
Copper Masks: How Do They Work And Are They *REALLY* Effective?
Meryl Medel | Jan 10, 2021
Why should you consider doing it?

The double layer of protection against getting infected should be enough reason. With variants popping up left and right, chances of not contracting COVID when you go out might be getting slim. These variants are also believed to be highly transmissible. Wear a double mask and protect yourself from asymptomatic strangers who don't know they're dishing out viral loads into the air. Or from careless people half-wearing their masks.
But… I… can't… breathe…
News flash: no one has ever died from wearing a mask all day. It might be a little harder for us Filipinos since we're living in a humid, tropical country but we'll survive double masks. Thankfully, researchers have found that wearing masks doesn't affect the oxygen levels of healthy individuals — even when they're exercising.
But you don't have to wear a double mask all the time. Assess the situation. You can wear single masks if you won't be in close contact with people like going for a walk. Wear double masks if you're:
Visiting a crowded area or even commuting
Going to the mall, grocery shopping, or visiting the pharmacy
Mingling with people you don't live with
OOTD Upgrade: We're Obsessed With These Colorful Reversible Cloth Masks 
OOTD Upgrade: We're Obsessed With These Colorful Reversible Cloth Masks 
Kyzia Maramara | Mar 17, 2021
This CDC study says it all

The Centers for Disease Control (CDC) themselves recommend double masking. Their findings from this February 2021 study revealed that the surgical mask + cloth mask combo effectively blocked 85.4% of the aerosol particles from someone coughing. In the same study, disposable masks alone blocked 56.1% of the particles and cloth masks alone blocked 51.4%.
For the breathing experiment, the study found that when both source and receiver wore double masks, aerosol exposure was reduced to 96.4%. When the source alone wore the double mask, the exposure of the unmasked receiver was reduced to 82.2%. When the receiver alone wore the double mask, the exposure to the unmasked source was reduced to 83.0%.
"The receiver's exposure was maximally reduced (>95%) when the source and receiver were fitted with modified medical procedure masks. These laboratory-based experiments highlight the importance of good fit to optimize mask performance."
Can double masks be a substitute for face shields?

CDC themselves have said that "evaluation of face shields is still ongoing" and that they can't vouch for its effectiveness at the moment. This is why you can't wear a face shield alone without a mask, it just doesn't protect you from droplets in the air. Some countries let their citizens roam free without face shields as long as they have masks on. However, in the Philippines, the face mask + shield combo is a requirement and you might find yourself flagged down by authorities if you walk the streets shield-less.
What else can you do aside from double masking?

Just follow the standard health protocols we've been doing for the past year:
Avoid crowded areas
Practice social distancing and stay at least 6 feet away from people
Wear your face shields in public
Don't touch your eyes, mouth, and nose before you've washed your hands
Wash your hands with soap and water for 20 seconds
Disinfect, disinfect, disinfect and use at least 70% isopropyl alcohol or sanitizer
It's okay to be paranoid and to look like a weirdo decked in a double mask, shields, and alcohol sprays when you go out. If it means being safe from the virus and keeping those medical bills (or worse — death) away, we should all gladly do it.
Check us out on Facebook and Instagram and be the first to know about the latest news and coolest trends!