If you love mobile games and boxing, you're in for a treat. A mobile game centered around the life of our very own Filipino boxing champ Manny "Pacman" Pacquiao is about to launch soon. Playing the 2.5D beat-em-up action-sports game might just be your next favorite leisure activity. It will give you a chance to pretend you're a boxing icon at least through a mobile game. While Pacman is out of the country preparing for his next big fight on Saturday, August 21 with super welterweight champion Yordenis Ugas, you can go ahead and relive his legacy.
Fighting Pride: The Manny Pacquiao Saga

Mark your calendars, mobile game Fighting Pride: The Manny Pacquiao Saga is set to release its beta launch on Friday, August 20. The sports-adventure game takes players through Pacman's life both in and outside the ring. Its game developers describe it as a "journey with [Pacman] from his humble beginnings to the pinnacle of the boxing world."
Who created it?

The story was written and created by the late boxing analyst Mike Ochosa with the help of his friend, Francis Macatulad. Fighting Pride was produced and developed under Ochosa Macatulad Games Inc. (OMG Inc.) and local indie game developer Ranida Games.
The New Nintendo Switch Doesn't Exactly Deliver What Fans Wanted (But We'd Probably Buy It Anyway)
The New Nintendo Switch Doesn't Exactly Deliver What Fans Wanted (But We'd Probably Buy It Anyway)
Meryl Medel | Jul 07, 2021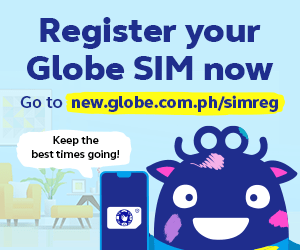 What can you expect from the game?
Fighting Pride will have over 65 stages and three levels for its beta launch. Back in November last year, developers announced 100 stages and four levels so players should definitely expect more in the months to come.
It has three modes

Explore the game in three fun modes: story, historical, and online player-vs-player (PvP) mode. The story mode takes players on Pacman's journey from a young boy to a world-class boxing icon while historical mode revisits the important fights and milestones in his life. As for the PvP mode, you can challenge your friends or other players to a quick game of online boxing.
8 Things You Need to Know About Axie Infinity (Like: Is It Legit?)
8 Things You Need to Know About Axie Infinity (Like: Is It Legit?)
Timmy Del Rosario | Jul 29, 2021
Check out epic screenshots from the game



Screenshots via YouTube: RanidaTV
Fighting Pride has been in the works for years now
Fighting Pride has been in development since 2018, Ochosa said in a 2020 interview. He also shared why they chose to make a game for Pacman: "This is about his life story. Rather than make a book or a movie, this platform will reach out to younger people, because people will be able to use this wherever you are."
The game is among one of Ochosa's last projects before his untimely passing last April.
Where can you download it?
The game will be available in the Google Play Store for Android devices. Follow Ranida Games' official Facebook page for updates on when it's finally ready to be downloaded.
Check out the trailer below:
Other local games you can play
While you're waiting for Fighting Pride's release, you can explore other entertaining mobile games from Ranida Games. They're also the developer of PBA Basketball Slam and Cooking ng Ina Mo. The former is the official game of the Philippine Basketball Association while the latter is a word game that will put your knowledge on Pinoy food to the test. Check out their other games for Android devices here.
Check us out on Facebook, Instagram, Twitter, and YouTube and be the first to know about the latest news and coolest trends!