Getting back in the grind for acads, especially now that it's online, may be hard for some. But because this is the safest way to continue academic studies during the pandemic, we all have to roll with the punches. Mentally preparing for online classes will make a huge difference. Here's how you can do just that:
Time management is key
Online classes may fill up your schedule for the whole day, so good time management is crucial if you want to get things done.
Here are a few tips that might help: Have your day planned out beforehand, set a time limit for each task, prioritize the most important and urgent task, and stick to the schedule despite the distractions. Avoid being sidetracked by unplanned activities; instead, stick to your to-do list.
Know your priorities
Like everyone, you'll probably still have other priorities, from managing a small business down to spending quality time with the fam. These, of course, require time and effort and may clash with the demands of your classes.
A practice that's effective for others is Eisenhower's Urgent/Important Principle, which shows how you should prioritize the important and urgent tasks first, followed by important but not urgent tasks, then unimportant but urgent tasks before the rest.

Remember: Not all urgent tasks are important, and not all important tasks are urgent — it's important to distinguish the two.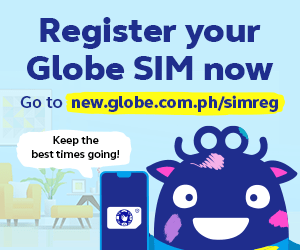 Avoid multitasking
You may think that multitasking will help you finish your tasks more quickly, but in actuality, multitasking may decrease your ability to think faster and could even decrease your productivity levels by 40%. And according to research, multitasking may also have links to anxiety and depression. One study from the University of Sussex found that media multitasking may even damage the brain structure.
To remain productive without risking your mental health, set sufficient time for each task. Make sure to reserve tasks for different time slots throughout the day. Learn to commit to one task at a time to avoid half-baked work.
Set your class schedules with intention
Setting class schedules? There's no perfect and standard way of setting your class schedule, but here are a few things you must consider:
Having three or more online subjects with more than an hour for each can strain your eyes, not to mention, drain you!
A once-a-week class may be harder than classes taken twice a week because professors have to fit their entire agenda into one day.
Consider what schedule best fits your learning and personal lifestyle. For instance, a morning schedule would work best for morning people, while others may prefer an afternoon class schedule.
Consider the subjects you will take in the upcoming months
We all look forward to graduating, so the target is to finish and learn the subjects we have left. You may consider taking the prerequisite subjects right away to smoothly transition to other subjects, without worrying that it might stack up in your flowchart in the end.
But also ask yourself: Are you willing to go the extra mile for a full load, or simply take a few subjects? Don't feel pressured to keep up with your peers — these are unique times we're living in, so just do what feels right for you!
Give your eyes a break
A study from the Indian Journal of Ophthalmology stated that students taking e-classes are vulnerable to Digital Eye Strain due to screen exposure. Four hours of continuous screen time can strain your eyes, which can cause headaches and other issues.
The pomodoro technique may be a useful technique for you to take breaks from your screen from time to time. Set a 25-minute timer, then work on a task. Once the timer rings, stop, and rest for 3 to 5 minutes before proceeding to the next task. Repeat this cycle four times before taking a 15 to 30-minute break. This can lessen mental fatigue, keep your drive, and manage your distractions.
Prepare for internet problems
Disconnected again? Connectivity issues happen to everyone, and we know that it's discouraging and annoying, especially during online classes.
If you think you won't make it through the whole class, or even at all, make sure to inform your classmates or professor right away. Take screencaps of the internet maintenance notice, if possible and necessary.
If these issues have been bugging you lately, consider saving the slides once it's uploaded as your contingency plan to aid in doing assignments. You may ask the professor to send the recorded session afterwards for you to rewatch the parts you've missed.
Another option is looking for backup solutions just in case your internet conks out again. For instance, you could use mobile data or prepaid internet, so look into some promos for prepaid users. Meanwhile, note that postpaid plans have limited amounts of data capacity so it's better to use "data saving mode" during online classes.
Don't neglect mindset maintenance
I can! I got this, and I believe in me!
Staying upbeat can us get through difficult times. An article from WebMD states that positive thinking can have a big impact on our mental and physical health. The benefits include having a better mood, better in stress management, better coping skills, and better immunity.
Of course, staying positive is easier said than done. And it's important to note that healthy positive thinking doesn't entail sweeping negative emotions under the rug. Stress, frustration, sadness: these are normal emotions that help us make sense of the world, and suppressing these emotions can lead to higher levels of depression and anxiety. What's important is how we process these feelings and move on from them. If keeping a positive mindset is a challenge for you, consider keeping a gratitude journal, practicing meditation, focusing on your strengths, and visualizing positive outcomes. You could also talk to a therapist to help you make sense of your mental state.
Approaching another online term may be overwhelming, which is why we should be prepared for it. Remember: it's okay to go at your own pace.
How are you preparing for another online term?