If you're a fan of all things beauty, you've probably already heard of the cult fave Colourette. A local brand that delivers? Sign us up! Behind this very successful brand is an unstoppable CEO, Miss Nina, and because she's been trending for the past couple of days, it's just about time you get to know her.
She's a certified Boss Babe
View this post on Instagram

"Boss Babe" is the official name for Colourette fans and ambassadors, and the brand's CEO is the epitome of it. Nina Dizon didn't start with Colourette. In fact, entrepreneurship has always been a part of her life; she began earning by designing for brands and selling ukay-ukay clothes. She then developed a skincare brand called Fair & Flawless — all while she was still in college!
In 2015, she started Colourette with its best-selling Coloursticks. She started the brand when she can no longer find beauty products that suit her needs and it's been a wild ride since. Just last year, she revived her skincare branched and launched it as Fresh Formula. It's true that with passion, vision, and grit, you can achieve big things.
She's achieved so much already
View this post on Instagram
Colourette has grown so much in the past five years and you'll be shookt when you hear that Nina is just 26 years old. At this young age, she's already launched two successful brands while being a mother of two. It's not easy to juggle being a hands-on entrepreneur and mom, which just goes to show how exceptional she is.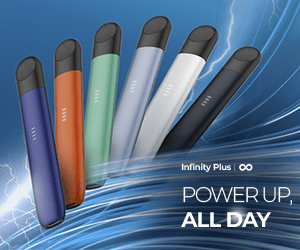 She's a risk-taker
View this post on Instagram
Behind every successful woman are a series of sacrifices and Nina had a fair share of hers. Perhaps one of the biggest risks she took as a businesswoman is choosing between her business and school. The birth of Colourette was just a spur of the moment and its success was entirely unexpected. On a podcast episode, Nina shared that she can always go back to school, and the success of Colourette may be a once-in-a-lifetime opportunity. Evidently, she didn't choose the wrong path.
Her brands deliver
View this post on Instagram
View this post on Instagram
Colourette and Fresh Formula wouldn't be at where they are today if they didn't deliver. Aside from valuing the needs of the modern Filipina, Nina's products are both innovative and empowering. Beauty products aren't made to alter one's looks but to enhance it, and that's Colourette. One of their best-selling products, the Colourtint, is well-beloved not only for its shade range that suit every skin tone but also its versatility. A bottle can be used for the eyes, cheeks, and lips, it was a highly innovative product that immediately took off after its initial release. On top of these, they're budget-friendly too! No wonder why they get sold-out whenever they restock.
From lip products, Colourette now has other beauty products in their lineup, like brow pencils and highlighters. The best part is they prioritize their customers' needs and/or requests in coming up with their next best-selling product.
She values everything local
View this post on Instagram
In an interview, Nina shared that 95% of her brands' products are manufactured in the Philippines. As much as she can, she sources and manufactures her premium-quality products locally. It's also a way to boost the local economy!
Because Kilay Is Life, Here Are Some of the Best Eyebrow Products from Local Indie Makeup Brands
Because Kilay Is Life, Here Are Some of the Best Eyebrow Products from Local Indie Makeup Brands
Cristina Morales | Sep 14, 2020
She's created an empire
View this post on Instagram
From being a spur-of-the-moment decision, Colourette now has over 1.2 million followers on Facebook and over 340,000 followers on Instagram. Nina's brands began by being sold online; now, they have several branches nationwide and her products can be seen in major department store aisles along with other big brands. How inspiring is that?
SKL MY GREATEST ACHIEVEMENT TODAY IS UMABOT AKO SA COLOURETTE B1T1 AJJSJAJSJS MS NINA ARE U PROUD

— ' (@atthafun) November 10, 2020
If you're a fan of Colourette or Fresh Formula, were you able to score some during the 11.11 sale? They went big on their B1T1 sale and we heard that the products sold out in just a few minutes! Consider yourself lucky if you got your hands on them.
She's a progressive parent
This is why I stan miss Nina (@theninaellaine), the CEO of the Colourette Cosmetics!😭❤️✊🏻 pic.twitter.com/ymt6ZcMLyk

— RV Manahan (@rvmanahan) November 11, 2020
It's already established that Ms. Nina is a boss, but what makes her more worthy of being an inspiration is how progressive she is as a parent. It's true that a child's values will come from what that they're taught at home. For instance, Ms. Nina doesn't let the gender binary define her children's choices — they can wear whatever they want!
She's a hands-on leader
Wonder what it's like to be a CEO? Ms. Nina is very hands-on on her brands and what goes in their day-to-day operations. She's never too busy to look dress up and help her employees, and it goes to show how passionate she is. She began the brand herself and even when she has hundreds of employees now, she still works beside them! If you want to see more, you can follow her TikTok.
She uses her platform to speak out
I am a FILIPINO first. You can't expect me to stay silent when I see the oppression right before my very eyes. I'm already apologizing to the people who will be affected by all the bashing. Sorry if nadadamay kayo dahil pinagtatanggol niyo ako.

— Nina (@theninaellaine) November 12, 2020
Ms. Nina really is unstoppable – she holds firm in what she believes in. If a brand you love and trust is backed by a CEO who uses her platform to educate and raise awareness, can you really ask for more? Just like how she created her brand for the typical Filipino, her love for her kababayans shows even in how she stands firm in what she believes in.
Have you tried Colourette or Fresh  Formula? Which products are your favorite?