We speak for everyone when we say we cannot wait for this year to end. Granted, 2021 might not be different — just a simple changing of dates — but at least we get to feel like we left all the horror of the past year behind. We don't need to list down everything horrible with 2020, since we collectively suffered through it but we will list down all the positive things that happened. Meditate on this. Let's look at the bright side, shall we?
Donation drives for disasters and calamities brought everyone together
Aside from a global pandemic, we had to deal with all sorts of natural disasters this year too. Consecutive typhoons submerged parts of the country in floodwater and brought strong gusts of wind that wiped out hundreds of homes. But Filipinos once again showed how we recover from calamities by helping each other out. So many donation initiatives were put up, some even reaching millions of pesos.
We got to bring out our inner home baker, plantito, and plantita
View this post on Instagram
It brought us absolute joy being able to whip our own batch of cookies or decorate our own minimalist cakes. Not to mention the excitement we get from a new plant delivery and seeing our indoor mini jungles thrive. Work might be stressful but at least we get to appreciate the little things in life.
Ready for Plant Parenthood? Check Out These Budget-Friendly Online Plant Shops!
Ready for Plant Parenthood? Check Out These Budget-Friendly Online Plant Shops!
Ina Louise Manto | Jul 10, 2020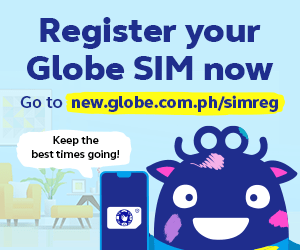 We found creative ways to stay entertained and adapt to the situation
Just like that famous Jurassic Park quote that says "Life finds a way," we found a way to enjoy our favorite things albeit online. This was the year of online concerts, virtual museum tours, Zoom parties, and everything else in between. Sure, it gets tiring, and sometimes you'll be hit with the realization that we might be stuck doing this for a long time but it sure beats just sitting around the house and missing out on the outside world. Besides, you can brag about getting to visit The Louvre in Paris while in lockdown!
Major private corporations lent a hand
When supermarkets and stores ran out of alcohol and the marginalized lost their means of income,
private companies stepped up
and helped. They provided 
ayuda 
for communities, gave food for the frontliners, organized their own
donation drives
, and more. On an international scale, private companies lead the race in developing a vaccine for COVID-19 and it is through their efforts that we're swiftly advancing on that front.
We discovered that humanity could band together for a single cause
View this post on Instagram
It didn't matter what race you were born into, your nationality, social status, or age — everyone virtually linked arms together for the Black Lives Matter movement. The cruel demise of George Floyd brought millions of Americans on the streets and millions of people worldwide in support of condemning police brutality against persons of color. In the Philippines, it made us reflect on how we deal with local issues such as EJK.
We had more time to appreciate art and music
Music and art are some of the things we're thankful for keeping us sane during the quarantine. Can you imagine what this year would've been without releases from your favorite artist? This year alone we got two full-length albums —
folklore
and
evermore
— from the Artist of the Decade herself, Taylor Swift. Some of the best albums this year included The Weeknd's
After Hours
, Phoebe Bridgers'
Punisher
, Dua Lipa's
Future Nostalgia
, and Japanese-British singer Rina Sawayama's self-titled debut album. When we say these artists saved our 2020, we really mean it.
Drive-in theater was revived
How cool is it to experience drive-in movie theaters in 2020? It's straight from your 1950s vintage dream, just swap noir films with action movies like
Train to Busan 2
. It doesn't even stop at SM Cinema's Drive-In Cinemas in Pampanga and Mall of Asia, there's an upcoming
first floating outdoor cinema
in McKinley Hill. Exciting times ahead for film buffs.
Vaccines are now a reality
And while we have a long way to go in developing one that's 100% effective, ending the year with significant progress is good enough. Scientists and researchers project that by next year, billions of vaccine dosages will be available for distribution worldwide.
Some of the leading ones
include Pfizer, Astrazeneca, Sinovac, and Moderna. Fingers crossed we figure this out next year!
Do you know other positive things that happened in 2020?