Ilonggo beauty Rabiya Mateo was crowned Miss Universe Philippines 2020 during the pageant held at the Baguio Country Club on Oct. 25. She emerged victorious among 40 beautiful candidates vying for the Filipina crown. Her runners-up are the equally beautiful ladies: Maria Ysabella Ysmael of Parañaque, Michele Gumabao of Quezon City, Pauline Amelinckx of Bohol, and Billie Hakenson of Cavite, respectively.
Throughout the entire competition, Rabiya absolutely charmed everyone with her personality, quick wit, and that winning smile. Read on to get to know our crowned Miss Universe Philippines better.
She's Filipino-Indian
Rabiya's mother is Ilonggo while her father is Indian. During the pageant's preliminary interview, she shared that she grew up in a broken family. When her father left, her mother had to support them and life hasn't always been easy financially. The 24-year-old also mentioned that she learned forgiveness from her mother who had no ill comments about her father.
Did Rabiya Mateo Really Cheat During the Miss Universe Philippines Pageant?
Did Rabiya Mateo Really Cheat During the Miss Universe Philippines Pageant?
Cristina Morales | Oct 26, 2020
She graduated with a Latin honor
View this post on Instagram
She did not let poverty get in the way of her education. When Rabiya finished college, she described it as the "greatest payback" for all her mother's hard work. In 2018, she graduated cum laude at Iloilo Doctor's College with a degree in Bachelor of Science in Physical Therapy.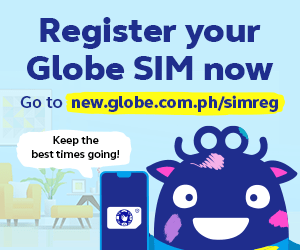 She's a physical therapy lecturer
View this post on Instagram
In the same year, Rabiya also became a licensed physical therapist. Pre-pageant she worked at review centers as a coordinator and lecturer for those gearing up to take the physical therapy licensure exam.
Her winning answers
View this post on Instagram
Rabiya's Q&A answers are always straightforward and insightful. During the preliminary interview, she eloquently expressed how important education was for her. She shared with the judges that she needed to "stick to [her] core which is being passionate about educating people." This is the reason why she is a lecturer by profession.
View this post on Instagram
She also won Best in Swimsuit
Prior to winning the crown, Rabiya also bagged the Best in Swimsuit award during the preliminary night. She looked absolutely on fire in a two-piece swimsuit by Dubai-based designer Furne One.
She has helped frontliners and the less fortunate
View this post on Instagram
The pandemic hasn't been easy for Filipinos and Rabiya, acknowledging that she is more fortunate than others, made efforts to help the less fortunate. She called for donations to support front liners and pedicab drivers who lost their jobs. She also participated in cooking hundreds of meals and putting together PPEs for donation to hospitals.
View this post on Instagram
"As the reigning Miss Iloilo, I aspire not just to become the face of my city but also the symbol of courage, hope, and unity," she wrote in one Instagram post.
She is the first winner under the inaugural Miss Universe Philippines pageant
Another milestone for Rabiya is the fact that she is the first winner of the new Miss Universe Philippines 2020 pageant. This is after the Miss Universe franchise announced in 2019 that they're no longer part of the Binibining Pilipinas Charities Inc.
She's our Miss Universe Philippines
View this post on Instagram
Rabiya showed she ticks all the boxes and that makes her fit for the crown. Throughout the competition she successfully showed everyone that she is more than a stunning Ilongga beauty, she is also intelligent, confident, and has a huge heart for empowering those around her. We've got a shot at winning the Miss Universe crown!
What do you love about our Miss Universe Philippines Rabiya Mateo?