8 Essential Rodrigo Duterte Quotes for Everyday Badassery
May 25, 2015 &nbsp • &nbsp Kevin Christian L. Santos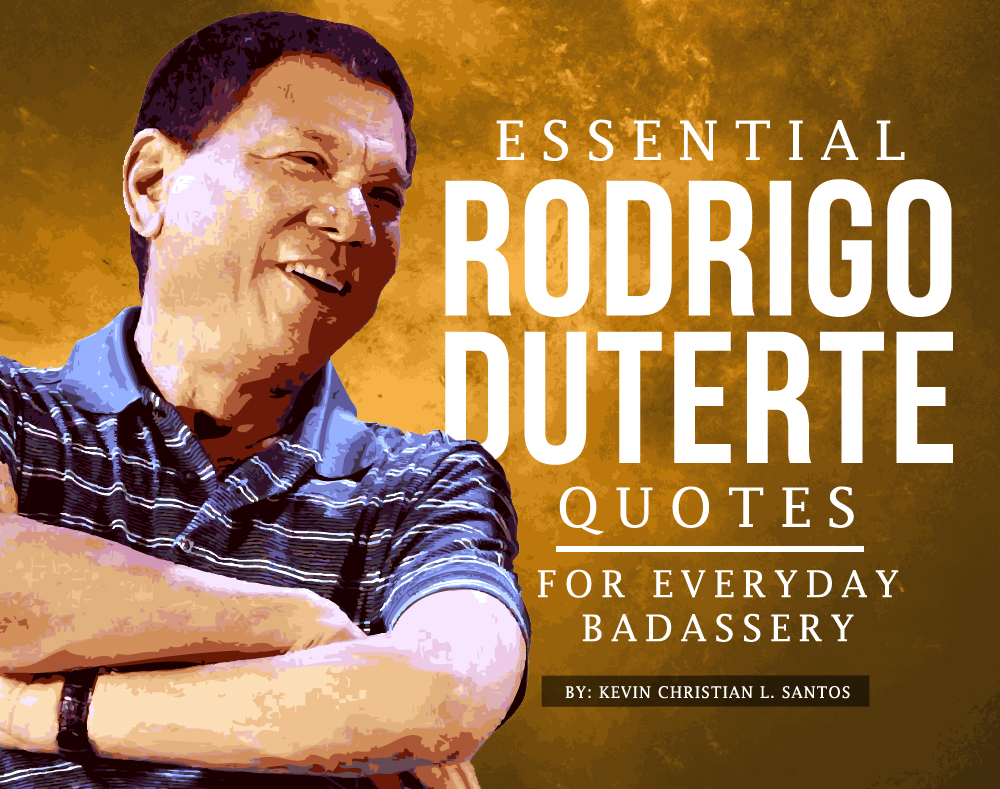 [dropcap letter="A"]s further proof that Davao City Mayor Rodrigo Duterte is basically Dirty Harry embodied, the Mayor admitted having ties with the Davao Death Squad, a group responsible for summary executions in the city. Was he apologetic? Hell no. He added that if he becomes president, the number of dead criminals by his hand will balloon to 50,000.
"Alam po pag ako ang presidente, I will warn you I do not covet the position. Pag naging presidente ako, magtago na kayo. Yung 1,000 n ayan it would reach 50,000. I will kill all you [expletive] breaking the life of the Filipino miserable. Papatayin ko talaga kayo."
On second thought, Mayor Duterte's a mix of Dirty Harry AND Jules Winnfield. And maybe a dash of honey badger. Honey badgers don't take no shit.
It is this take-no-prisoners attitude that has endeared him to many people, with said people pushing Duterte to run for president. There was even a fun run to urge the Mayor to take higher office. The big question is, will he?
Before we get answers, let's take a look at the badass mayor's quotable quotes for your everyday use. We recommend using these anytime you witness any sort of injustice, just like the Mayor's dedicated vigilance.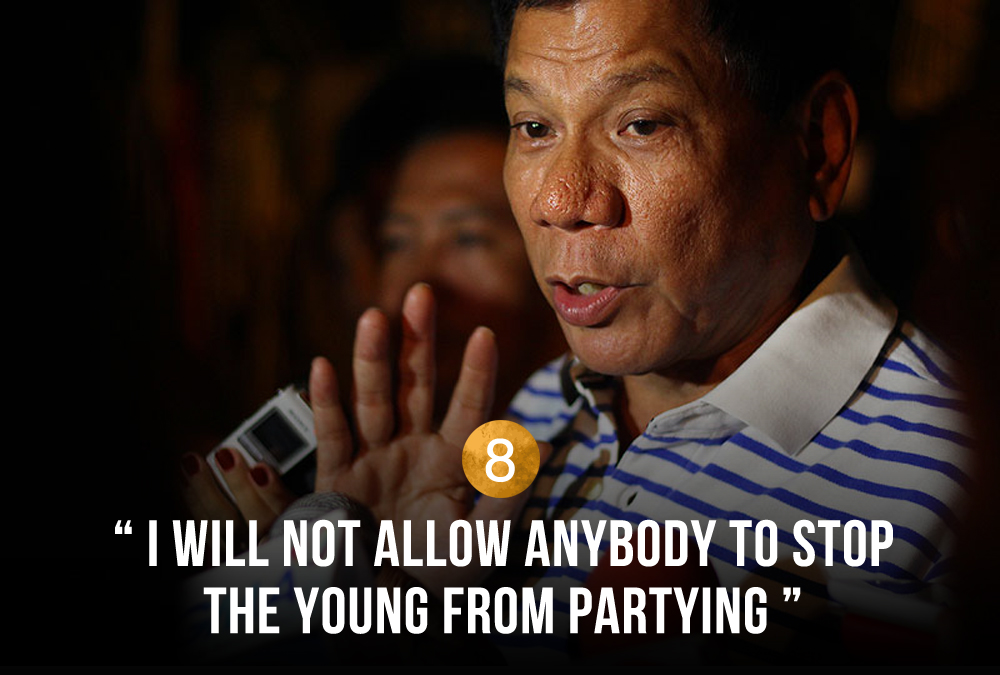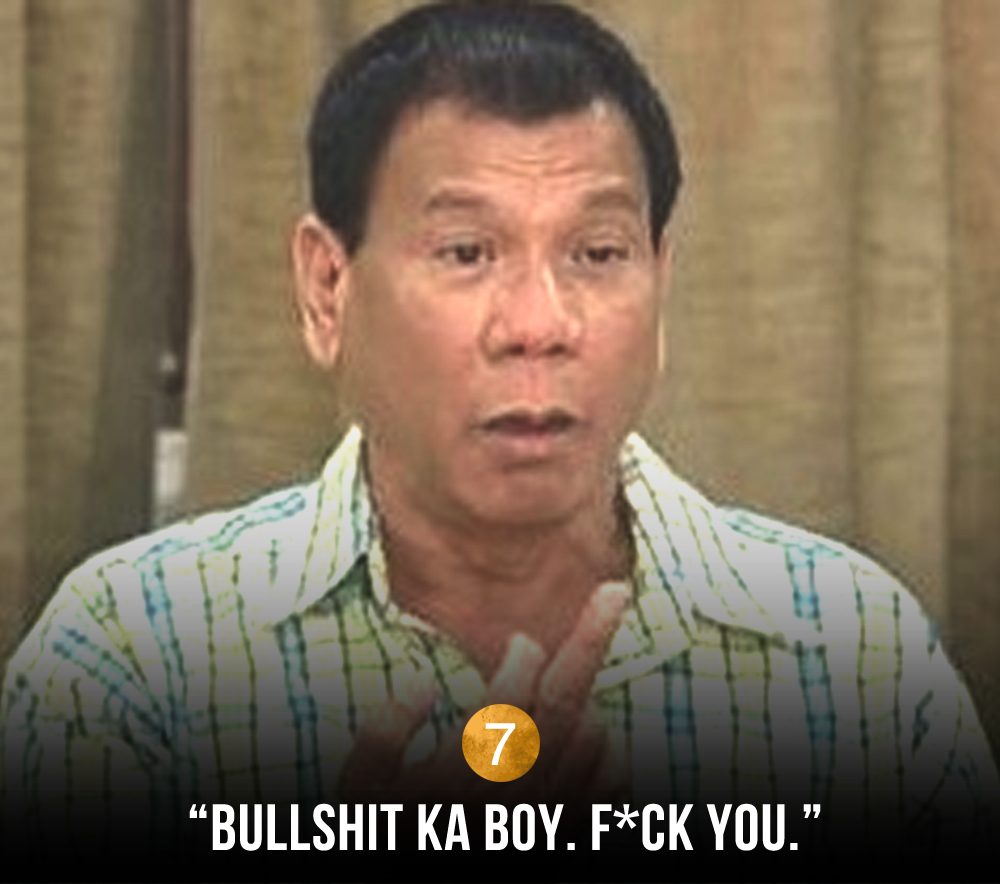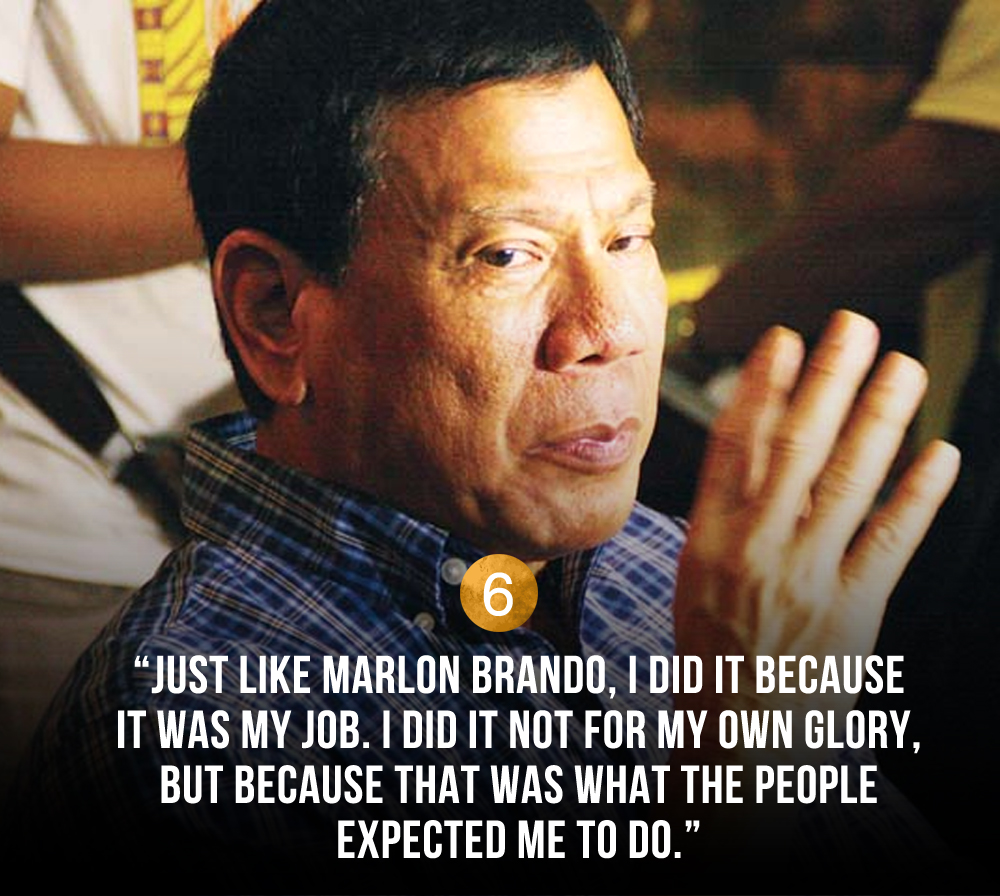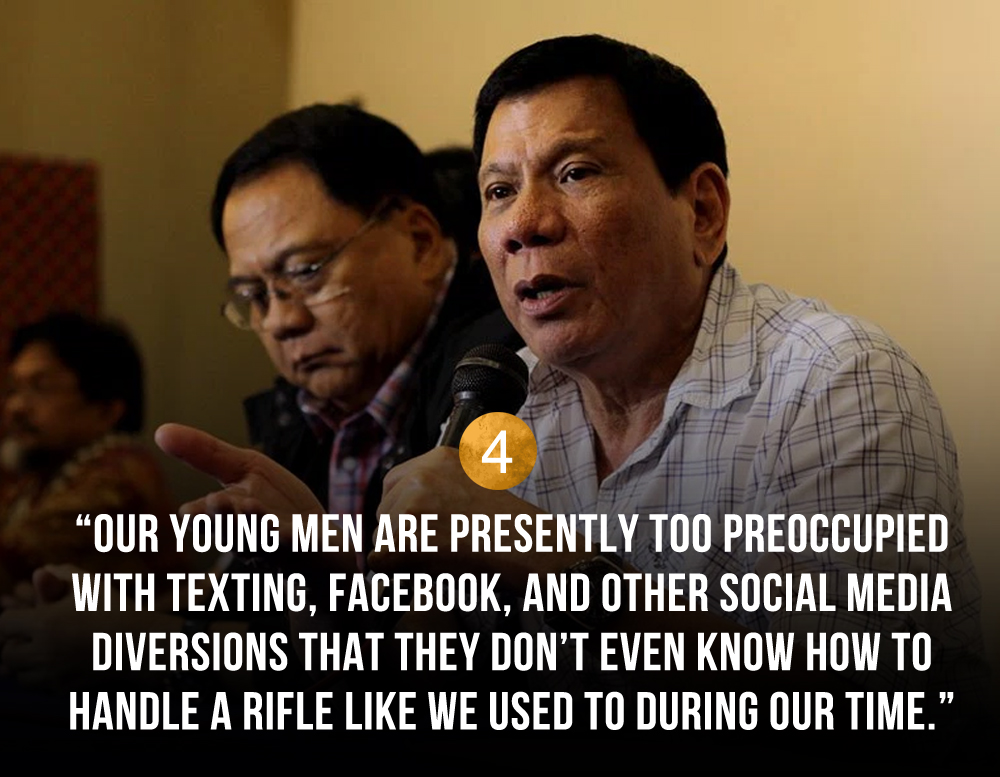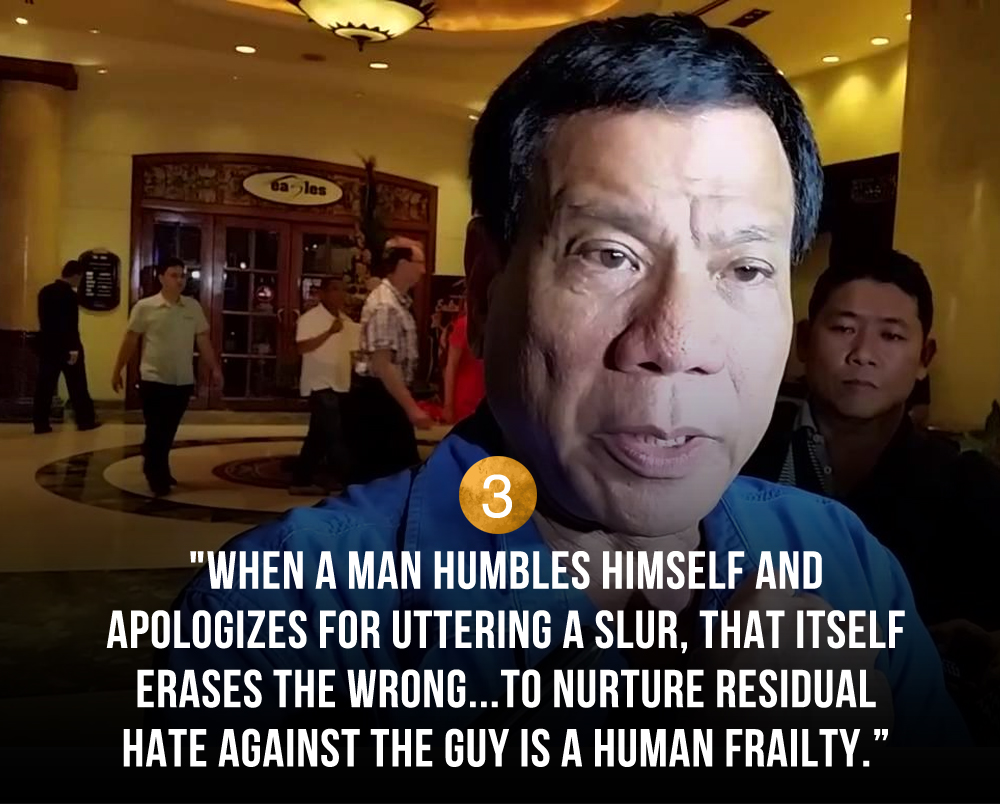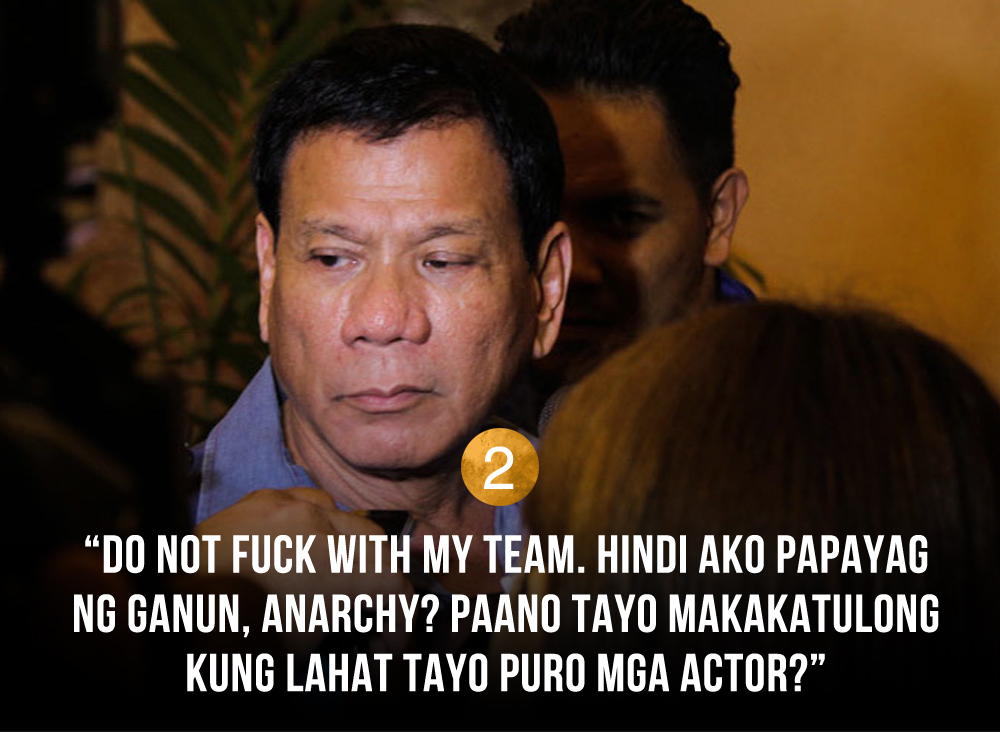 How about you? What are your memorable quotes from Davao City Mayor Rodrigo Duterte?