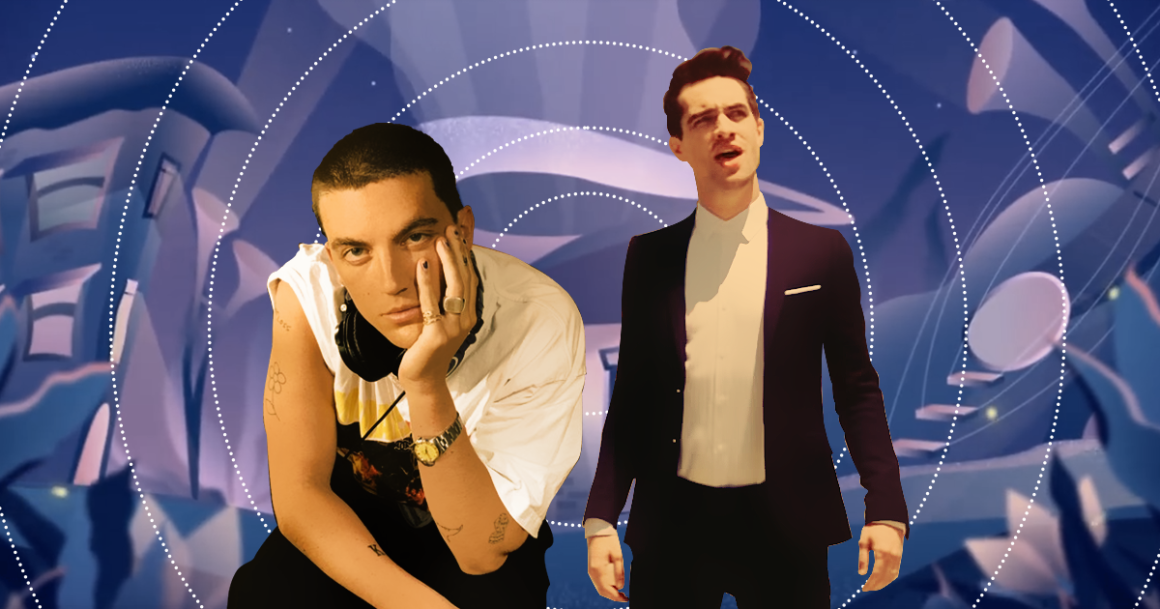 From the announcement of concerts, new singles and albums, to music video releases, the past few days have been great for music fans everywhere. What a time to be alive indeed!
Wanderland will be a 2-day event in 2019
In a very intriguing teaser dropped by Wanderland earlier this week, they announced that the previously one-day only music and arts festival will now be extended for two days next year, March 9 and 10. Wanderland fans were more than excited to say the least, extending the event to two days most likely means the artists they're bringing to Philippine shores must be to die for! The lineup is yet to be announced but tickets will be on pre-sale starting August 30.
Wanderland Music and Arts Festival is known for bringing the greatest indie acts to the country like Honne, Death Cab For Cutie, Bon Iver, The Naked and Famous, Kid Cudi, and many more.
No Rome features The 1975 in new music – Narcissist
Narcicist – No Rome Feat. The 1975

Tomorrow with @zanelowe on @Beats1

I'm excited x

— matty (@Truman_Black) August 27, 2018
so much love for the 1975 * the best 🖤🖤

— no rome (@no_rome) August 27, 2018
We've always known The 1975 frontman Matty Healy has a soft spot for No Rome, even calling him his 'muse.' His real name is Rome Gomez, and he is proudly a Filipino. Their friendship started when Matty heard of Rome's songs and immediately realized his potential. Matty flew him to LA and they've been making music ever since.
After releasing his single Do It Again (co-produced by Matty and George Daniel) under Dirty Hit label earlier this year, he again dropped another single last August 28 entitled Narcissist which debuted at Beats1 hosted by Zane Lowe. The song features The 1975, one of the most influential, and dare I say famous, bands of the moment. No Rome's EP RIP Indo Hisashi is out now.
These Pinoy Artists Deserve Your Listen
These Pinoy Artists Deserve Your Listen
Kyzia Maramara | Jun 12, 2018
A year of Daniel Caesar's Freudian album
We're a mess but we're blessed to be stuck with this album! It's been a lovely year since Daniel Caesar released his debut studio album last August 25, 2017 and it never disappeared from our 'Recently Played' on Spotify. There's just seriously no trashy song in the album. We can't even recommend a song to start with because then we'd be recommending all 10 tracks!
Panic! At The Disco shocks with new music video
Panic! At The Disco uploaded a music video for High Hopes arguably the most motivational-sounding head-bopping song (aside from Dancing's Not A Crime) from their most recent album Pray For the Wicked. We've always loved High Hopes, it sounded like the perfect graduation anthem and maybe Brendon Urie felt so motivated from it too that he just felt like walking up the side of a skyscraper. From transforming to a demon to climbing buildings, this is the most normal P!ATD music video yet.
HONNE finally released their sophomore album
HONNE's second studio album Love Me/Love Me Not was released last August 24. The electronic music duo of Andy and James has been making waves in the music industry for their remarkably unique music style, superb collaborations, and brilliant lyrics. If with Warm on a Cold Night HONNE found their sound and pursued it, Love Me/Love Me Not is them trying to further push their boundaries in songmaking/writing.
LANY's new single: I Don't Wanna Love You Anymore
LANY was formed possibly because the world decided it needed a band to hurt us even more. From their hit tracks ILYSB (preferably stripped), and 13 (which Paul Klein cried while performing live in Manila), they have now released new tracks for 2018. The first one was a heartbreaking Thru These Tears which we all know is for that one girl. The recent release of I Don't Wanna Love You Anymore is just as depressing and deserves to be listened to while driving alone in a freeway at dusk with your windows open.
hi i posted this on my profile but it's better here. we're watching the rough cuts of "thru these tears" and "i don't wanna love you anymore" stripped live on the piano i wrote them on. i love making this shit for you x pic.twitter.com/JkFnmhSufD

— LANY (@thisisLANY) August 20, 2018
See?! Paul even admits he loves hurting us! But even so, shower us with more music oh great Paul Klein!
8 Songs to Hint You're in Love with Your Crush
8 Songs to Hint You're in Love with Your Crush
Karina Sitaldas | May 26, 2018
Dua Lipa acknowledged her 15,000 Filo fans
I'm LISTENING!!! 😭😭😭 Thank You MANILA!!! Seee you bbs so so soon ❤️❤️❤️❤️ https://t.co/jbam2ZySmh

— DUA LIPA (@DUALIPA) August 27, 2018
The days are quickly flying by and before you know it Dua Lipa's concert in Manila is upon us. Set to perform at the Arena on September 14, the tickets to the concert are reportedly sold out much to the dismay of some fans. When a fan recently tweeted that the Arena has a 15,000 seating capacity and has been sold out, Dua acknowledged the news and tweeted her excitement for the event. There you have it folks, Dua finally noticed us. Now we can't wait to hear New Rules and IDGAF live!
8 Facts About Dua Lipa Guaranteed to Blow Your Mind
8 Facts About Dua Lipa Guaranteed to Blow Your Mind
Tynne De Leon | Jun 02, 2018
Twenty One Pilots released a new song
As we're nearing Twenty One Pilots' forthcoming album release for TRENCH in October, the band has been dropping singles for the Clique (their fans). The fourth single and music video was released earlier this week entitled My Blood. The video features Tyler, the lead singer, sitting in a recording studio with his back to the camera. A lot of fans hailed My Blood as the best single yet out of the four released but will it be the best song off the whole album? We've yet to find out!
Got anything else to add? Share it with us below!