It's hard being a woman in this day and age. Women usually have to work twice as hard as men, and are usually given limited choices in terms of career paths, forcing a woman to find opportunities for herself.
With this in mind, Google launched Digiskarteng Pinay, an initiative that provides women various skills they can learn at their own time and pace, enabling them to add or improve their skill sets and help them find a sustainable livelihood for her and her family.
Digiskarteng Pinay is a joint project of Grow with Google, YouTube, and Womenwill, with YouTube acting as the main medium for the program. A dedicated YouTube channel for women will curate local video content around upskilling produced by non-profit, government agencies, brands, and YouTube content creator partners.
8List.ph spoke exclusively with Gara Santos-Ontiveros, Industry Head for CPG, to talk more about Digiskarteng Pinay, women and workforce. Also featured are some digiskarte pinays who've seen success and was able to create a livelihood through YouTube.
On the Existing Gender Gap in the Workforce
Gara Santos-Ontiveros: "We really wanted to put up a program because we wanted to alleviate that gap in terms of opportunities. Hopefully this is something that could help, because it's a big issue. It is something that we need to work on together so that we can slowly, slowly close that gap."
On the Women Digiskarteng Pinay Already Helped and Found Success through the Initiative
Gara: "We worked with Quantum International who did an ethnography research, and through that research we were able to get to know the women and their back stories."
On YouTube Being a Source of Inspiration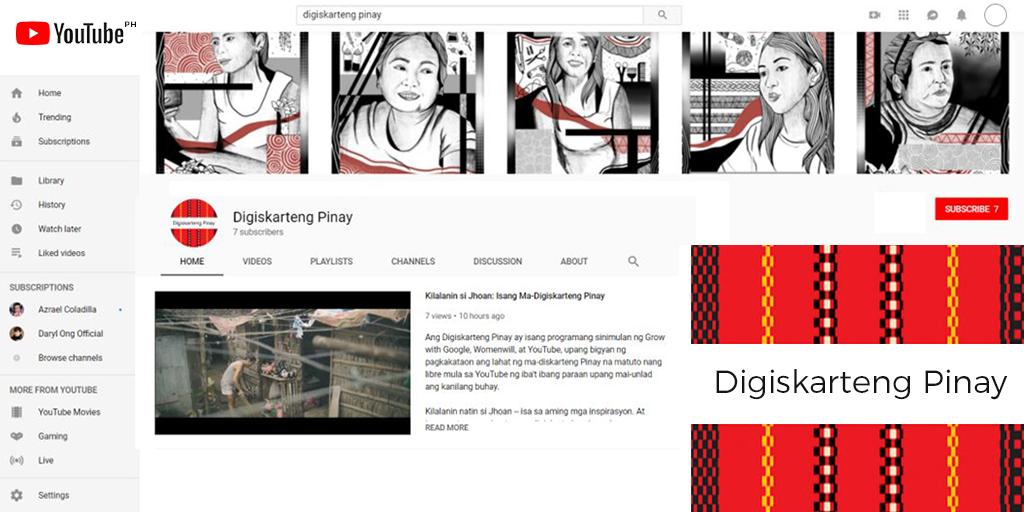 Gara: "It's very fulfilling for us to have that opportunity, and it's very tied to the mission of Google. It's really hard to find helpful content unless you shed a spot to that kind of content, on areas that can really help them make something out of themselves."
On Being a Content Creator for Digiskarteng Pinay
Gara: "We are looking for partners in different skill areas, and not just in skills areas usually for women, it's really skill areas in general. If you think you have content that's helpful, then that's welcomed."
On Other Platforms for Digiskarteng Pinay
Gara: "YouTube is the best medium because it's the main source of videos. We're also thinking of whatever's easier and making it more discoverable, say a website."
On Featuring Other Women for Digiskarteng Pinay
Gara: "At this point there's no plan to feature more women, but if there are stories that are so inspiring that it needs to be known and should create awareness, why not?"
Josephine, A DIY Extraordinaire
Josephine is a hands-on mom with her four kids. It was through her kids that she learned how to use YouTube. Thanks to a suggested video on DIY, Josephine was able to fuel her inspiration and to learn more about the art of upcycling. She's now thinking of turning this new found passion into a business.
Antoneth, A Beautician
Antoneth has been a manicurist and a beautician ever since she was 16. She has always dreamed of opening up her own beauty salon, but with the lack of resources and knowledge on the current trends on the industry, she wasn't able to do so. But with the help of YouTube, Antoneth's dream is now her reality. Tutorial videos helped Antoneth hone her skills, as well as learning the latest trends such as the Brazilian Blowout, providing these skills and services in her own salon.
Learn more about the Digiskarteng Pinay initiative by subscribing on their YouTube channel.