Unless you've been living under a rock, you've probably heard of the latest Korean drama to take the internet by storm — Crash Landing on You. The drama follows the story of a South Korean fashion businesswoman Yoon Se Ri (Son Ye Jin of Summer Scent, Personal Taste, and Something in the Rain) as she ends up in the middle of a freak hurricane that crash-lands her directly into the arms of handsome North Korean Captain Ri Jeong Hyuk (Hyun Bin of My Name is Kim Sam-Soon, Secret Garden, and Memories of the Alhambra).
Broken down to its basics — i.e. star-crossed lovers fall in love — it's essentially a retelling of Romeo and Juliet (but you know, without the suicide attempts). If you look at this K-drama one way, it definitely sounds cliche, but why does it work? Well, these are all the reasons this show got us hooked, line, sinker, and falling deeper for Captain Ri!
A glimpse up North
While the concept of star-crossed lovers a la North versus South isn't new in the K-drama land, what's fresh is the fact that the love story happens not down South, but up North. There's a disclaimer at the start of every episode that makes it clear that "all characters, incidents, organizations, and background are fictitious." But YouTuber Kang Nara, a defector from North Korea, says that "about 60% of how North Korea is portrayed in the show is actually accurate." In other words, if you want to know more about North Korea yet don't have the means to go there yourself, you can just watch this drama. Just don't forget — it's only about 60% accurate!
The perfect blend
Given the premise, you'd think that the show would be really serious, but it gives you just enough drama mixed with light-hearted comedy plus the all-important kilig moments! All the K-drama staples are there, from faking a relationship and sharing a house to finding their love interest in a big crowd and the love triangle's wrist grab. And the kiss under the rain—we mustn't forget that.
But the drama doesn't deviate from the plot altogether just to provide fanservice kilig to its audience. While there's definitely comic relief and kilig, the story keeps on moving forward, answering questions while also putting out more twists, keeping the audience on their toes.
Speaking of, there's actually so much twists and turns that you might get a bit whiplash (I might be exaggerating, but it really is cool). While Crash Landing on You adapts those cliche kilig moments, the plot is unique enough that it keeps on surprising the audience. It's like you'd think you can predict what happens next, especially with all your K-drama knowledge, but the show presents the next series of events not in the way you expected it to. Which is absolutely refreshing when the entertainment industry is full of cliches and tropes.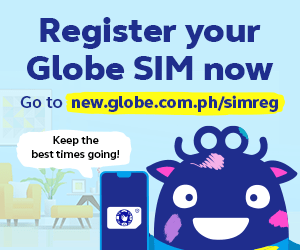 Beautiful, talented leads
Beyond being A-listers who can draw enough audience to up their ratings, Son Hye Jin and Hyun Bin have such great chemistry we're wondering how they don't have more projects together. Whenever they're on-screen, it's all kilig and romance, even when they're in a dangerous situation. They're so adorable together that we want to see more of them together in other projects! (Fun fact: They did star together in crime thriller The Negotiation, but even though they were both leads, they never filmed a scene together. It was all through a monitor.)
And may we just gush about how on-point Se Ri's wardrobe choices are? While some of her fashion choices in North Korea should probably have not seen the light of day (the cardigans with those scarves…), it's forgivable since she didn't really have a wide range of choices. But her wardrobe when she's in Seoul? We'd like to have them fashion advice, ma'am.
Supporting characters you simply can't ignore
Even if the lead stars are already enough star power to attract a lot of attention, the supporting cast aren't slacking off either. Supporting female lead Seo Ji Hye plays Seo Dan, the North Korean heiress pining over a one-sided love so convincingly that we're wondering if maybe she really is running after someone unattainable in real life. Or she's just probably that good of an actress. And when she becomes adorably and awkwardly shy like a school girl with a crush? My heart's about to burst from all the cuteness.
View this post on Instagram
Meanwhile, despite being relatively new in the industry, Kim Jung Hyun, who plays conman Gu Seung Joon, is someone everyone is expecting much from, especially after his stellar performances in School 2017 and Welcome to Waikiki. And he certainly didn't disappoint! (You should just watch to know what we're talking about.)
View this post on Instagram
The four soldiers under Captain Ri's command each have a captivating charm that hooks in the audience. Master Sergeant Pyo Chi Soo (Yang Kyung Won) likes to pretend he doesn't like Se Ri, but he actually cries at the thought of her going back home, while Corporal Kim Joo Muk (Yoo Su Bin) is so addicted to South Korean dramas that he wants to cross the DMZ just to meet his ult crush Choi Ji Woo. Private Geum Eun Dong (Tang Jun Sang) is the youngest and absolute babiest of the group, too pure for this world. And of course, First Lieutenant Park Kwang Beom (Lee Shin Young) is the resident gwapo — so gwapo, in fact, that he might be recruited to be an idol.
Even Jang Hye Jin, playing Seo Dan's mother, and Park Myung Hoon, acting as Seo Dan's uncle, (both of Parasite fame!) pulls their own weight so wonderfully, even if she has more hilarious scenes than serious and he only plays that eccentric ahjussi you usually find funny but would rather not associate with.
Surprise cameos from K-drama favorites
https://www.youtube.com/watch?v=1PT8av_goVA
In addition to the star-studded regular cast, so many big stars are also dropping by the Crash Landing on You set just to make a quick appearance. Jung Kyung Ho (Prison Playbook and Life on Mars) became one of Se Ri's many ex-boyfriends, while K-drama resident eomeoni Na Young Hee (My Love From the Star and The Beauty Inside) showed up as a North Korean wedding dress boutique owner.
Perhaps the crowd favorite so far is Kim Soo Hyun (My Love from the Star and Moon Embracing the Sun)showing up as Dong Gu, a North Korean sleeper agent in Seoul — also known as his village-idiot character in the 2013 film Secretly, Greatly. And even critically acclaimed actress Choi Ji Woo (Winter Sonata and Stairway to Heaven) made an appearance . . . just to meet her fanboy Joo Muk! He was definitely so kilig all over.
Bad-ass female characters
We love love love seeing strong independent women in life and onscreen! Especially in K-drama land where there are more damsels in distress than women who know how to stand up for themselves. South Korean chaebol heiress Yoon Se Ri may have been a fish out of water when she crash-landed into North Korea, but she didn't let herself be pushed over. Meanwhile, North Korean heiress Seo Dan may be pining over a guy who doesn't return her feelings, but she doesn't let that put her down. She just does everything she can to make him look her way.
And the North Korean aunties? We just love how they're just banding together to support one another. We love women supporting women!
Those heartwarming mini epilogues
At the end of each episode, there's a sort of mini epilogue that shows the audience another dimension to the story in that episode, and each one adds a side the audience normally wouldn't expect to see in the narrative. It can be a flashback, a scene in the episode but from a different perspective, or just one of those already familiar scenes but with a little extension. These little epilogues really just pull the viewers further into the lovely charm of Crash Landing on You.
At its heart
crash landing on you pic.twitter.com/QsK9jfmCIn

— s (@shknah) February 1, 2020
Once you get past how unrealistic everything is (make your suspension of disbelief work! It's definitely worth it), you'll find that at the heart of the show is how the love story of Se Ri and Jeong Hyuk is so so sooooo precious. They were forced together by unforeseen circumstances out of their control, and then they slowly fell in love. But at the end of the day, both of them are fully aware of their situation — they come from opposing sides of a war (albeit one that is currently on ceasefire) and they're literally divided by a whole damn border guarded by two armies just a wrong step away from firing shots at each other. The couple knows that eventually they'll have to separate and say goodbye, but all these just make the viewers cheer for them even more.
And combine those with all the real patama lines? Se Ri saying "Don't do something that will make me always remember you. You will leave me soon so I don't want to be sad when I think about you" just hits us right where it hurts.
And then it serves us with some well-seasoned truth like this:
i watched an episode from crash landing on you series and theres one guy saying to a woman something like "you met him first and you love him but now hes in love with other girl. its not love. youre actually obsessed with him. you should just let him go"
i was and i oop –

— bo (@boomborah) January 23, 2020
Oof.
We could only wish we had someone to make promises with us, just like Se Ri and Jeong Hyuk has each other.
Want more kilig? Watch these romantic and wholesome K-dramas available for streaming on Netflix!