Apple just launched a whole new roster of gadgets on Wednesday, Sept 15, Philippine time. It includes much awaited iPhone models plus new gadgets that has got everyone either applauding the tech giant or rolling their eyes saying "We've seen that before." The highlight of the event is the new iPhone 13 which we can't help but compare to the ones launched last year. Is it worth upgrading from your iPhone 12 to the new iPhone 13? Which other cool gadgets did Apple unveil? Read on!
The brand new iPhone 13
Perhaps the most anticipated Apple gadgets release this year are four new phone models: iPhone 13, iPhone 13 mini, iPhone 13 Pro, and iPhone 13 Pro Max.
Each one is backed by a powerful A15 bionic chip, touted to be the world's fastest smartphone chip. It gives you better graphics performance and an overall superb quality for shooting and processing videos. And speaking of shooting, the cameras on these are amazing. In true Apple fashion, these cameras could blow other smartphones out the water.

Both the Pro and Pro Max have three cameras each that supports macro and micro photography, Wide and Ultra Wide lenses that capture more light for Night mode shots, and a new Telephoto lens with 6x optical zoom.
There's the new Cinematic mode that lets you shoot plus edit the depth effect afterward, a sweet feature for cinematographers. As for editing on the go, you can do that with ProRes or Dolby Vision on your iPhone.
The Pro models are also packed with features like Smart HDR 4 and Deep Fusion which keeps your photos sharp, detailed, and with accurate colors.
The iPhone 13 and iPhone 13 mini models have two cameras but they're equally as amazing. Like the other models, these have the new Photographic styles feature that lets you choose presets to adjust your photos before taking them. It's also packed with the new Cinematic mode, Dolby Vision HDR Recording, Smart HDR 4, Deep Fusion, and more.
As for the finish, iPhone 13 and 13 mini are available in Pink, Blue, Midnight, Starlight, and Red. The Pro and Pro Max are available in Sierra Blue, Silver, Gold, and Graphite.
Finally, these iPhones feature the new iOS 15, Super Retina XDR displays, up to 2.5 hours longer battery life, up to 1 TB storage (Pro and Pro Max) and 5G bands for even more speed.
Whew, that's a looot of features!
Purple iPhone, Multi-Colored iMacs, and More: All the New Drops from the Latest Apple Event
Purple iPhone, Multi-Colored iMacs, and More: All the New Drops from the Latest Apple Event
Meryl Medel | Apr 21, 2021
iPhone 12 vs iPhone 13

So what's the deal here? Should you chuck your year-old iPhone 12 for the beautiful iPhone 13? Before you place a pre-order or feel like your current smartphone is outdated, let's assess the situation first. Which features does iPhone 13 have that its predecessor doesn't? Note that the upgrades are mostly on the Pro and Pro Max models for both versions.
Camera
The Pro models both pack three lenses: Wide, Ultra Wide, and Telephoto which are a little bit upgraded on the 13 models. However, only the iPhone 13 has the Photographic styles, Cinematic mode, 6x optical zoom range, and ProRes video recording. Now, if you're not serious about taking videos, that's not a huge blow.
Display
Both models have Super Retina XDR display but iPhone 13 adds a ProMotion tech to it. That means it has an 120Hz refresh rate as opposed to the 60Hz from iPhone 12. It makes for smoother motions on your screen like scrolling.
Chipset
Obviously, iPhone 13's is better. The higher these bionic chip numbers go, the faster your phone gets and the better graphics you're blessed with. But then again, if you read the fine print, the difference between iPhone 12's A14 and the A15 is that it went from 4-core GPU and 16-core Neural Engine to "new 5-core GPU" and "new 16-core Neural Engine." Hmm.

Battery life
iPhone 12's battery life isn't too bad but iPhone 13 actually upgraded that and promised up to 28 hours of video playback. Now we take this with a grain of salt. While your iPhone 12 might last you for the better part of the day, the iPhone 13 will probably outlast that for an extra 2 hours. Still, not bad.
Storage
Well, well, well, this is where the chasm splits wider. The iPhone 13 Pro and Pro Max boast of up to 1TB storage whereas its predecessor can store up to 512GB only. But then again, unless you've got a ton of files, you're probably good to go even with a 256GB one.
Operating system
From iOS 14 to iOS 15, not gonna lie, it's a good improvement. While iOS 14 introduced us to features like widgets, stacks, incoming call banners, picture in picture, and more, iOS 15 makes it better. There's the SharePlay feature, for one, where you get to watch and listen to media with your friends. More on that later.
Price
Here's an at-a-glance comparison of how much iPhone 12 knocked you over for and how much iPhone 13 will set you back:
iPhone 12 and 13 – both from $699
iPhone 12 and 13 mini – from $599 vs from $799
iPhone 12 and 13 Pro – both from $999
iPhone 12 and 13 Pro Max – both from $1,099
Not much of a difference here but then again, you'd have to shell out the same amount to get a new gadget.
Overall, it's totally up to you. Do you feel like shelling out $1,099 on a new phone which we're sure will have another successor in a year? Do you need the extra camera features or the new color finish? Is it okay to starve as long as you have amazing selfies?
While you're having a life crisis over switching to the new iPhone, here are other Apple gadgets unveiled in the event. And we're telling you right now it might make your first world gadget crisis worse.
Apple Has a New Portable Battery Pack You Can Attach to Your iPhone (+ Other Affordable Alternatives)
Apple Has a New Portable Battery Pack You Can Attach to Your iPhone (+ Other Affordable Alternatives)
Meryl Medel | Jul 23, 2021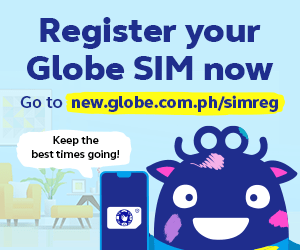 iPad mini (6th gen)
You'll probably want to get your hands on this cute gadget! Apple Event also unveiled a new iPad mini, a gadget built to fit in the palm of one hand. It boasts of an all-screen design, an A15 bionic chip, super-fast 5G, second-generation Apple Pencil support, and works with Bluetooth keyboards.
iPad mini has an 8.3-inch Liquid Retina display with True Tone features. It also has landscape stereo speakers and all-day battery life.
As for its cameras, it's got an Ultra Wide front camera that zooms in on the speaker and a Wide 12MP back camera lens. The best part is that it comes in four colors: Space Gray, Pink, Purple, and Starlight. It starts from $499.
iPad (9th gen)
If you need a larger screen, the new iPad (9th generation) might work for you. It has an A13 bionic chip, a 10.2-inch Retina display, a Center Stage feature so the camera pans to keep you centered in the frame. For its cameras, it has an 8MP on the back and 12MP on the front, perfect for scanning documents. You can also use it with the 1st generation Apple Pencil and Smart Keyboard. The iPad is available in Space Gray and Silver finish. Its price starts from $329.
Watch Series 7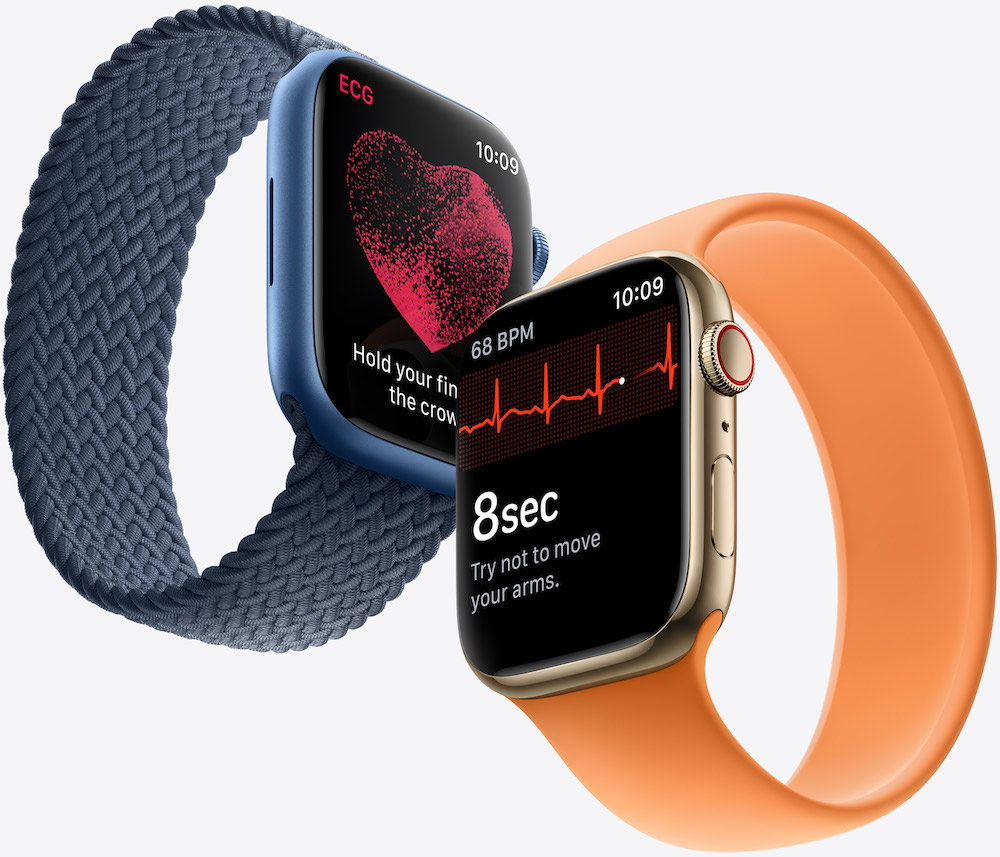 To complete the Apple ecosystem, you know you have to get your hands (literally) on an Apple Watch. What's new, aside from its usual health and fitness features? It now has an Always-On Retina display and a QWERTY keyboard. But don't worry about accidentally pressing random buttons, Series 7 has a larger screen display. It's also crack-, dust-, and water-resistant, and fast-charging. The Series 7 is available in five new aluminum colors: Green, Blue, Starlight, Midnight, and Red.
When will these gadgets be available?
Apple will be taking pre-orders starting Sept 17 and will most likely ship the products starting Sept 24. Filipinos can expect the phones to arrive in local authorized stores later this year. If you really want to get your hands on them, you could probably pre-order too, but that might cost you extra.
iOS 15

Apple will be rolling out its latest operating system on Sept 21. It's packed with new features to help users stay connected to each other. There's SharePlay which lets you watch videos or listen to audio while sharing your screen with friends and fam. Grid view during FaceTime lets you see the participants in the call better and Spatial Audio tech separates individual voices so it sounds like they're coming from where they're positioned on screen. Check out more of the upgrades here.
Whew. That's a lot of tech for a Wednesday morning.
Well, that's the September 2021 Apple Event in a nutshell. At this point, Android users are rolling their eyes and claiming the added features are old news which is, ironically, old news. The star of the show are the amazing iPhone 13 models which, contrary to rumors, don't have touch IDs. But it's cool. With a price tag like that you'd want the entire screen to be maximized. Anyhoo, good luck deciding if you need that upgrade! You don't need it.
On to iPhone 14!
Log on to Apple's official website for more information.
Check us out on Facebook, Instagram, Twitter, and YouTube and be the first to know about the latest news and coolest trends!