Trigger warning: Suicide
Last September 14, a man who jumped from the third level of a mall in Quezon City miraculously survived after landing on the foam mattress display on the ground floor. Security personnel immediately brought him to the clinic where he was diagnosed with a stable condition without any injury. He was also returned to his family shortly after.
A three-minute video of what happened minutes after the incident went viral online. The man can be seen sitting on the sofa display on the ground floor, unharmed, but the rude commentary from those who took the video ticked netizens off. In case you don't know yet, here's what NOT to do to when someone is suicidal.
Don't be quick to judge
The man was a stranger to everyone at that mall (and online, might we add) which means no one knows what prompted him to do that. He might be going through the roughest patch in his life yet or suffering from severe depression and we wouldn't know. But one thing is clear — after what happened, he needs help. What he doesn't need is people judging him for what he did, especially if these people haven't been in his shoes.
"I find the commentary of the two guys fcking disgusting," said one netizen about the viral video. "They are quick to judge without knowing the full story. Kung sino pa yung may mental health concerns, siya pa yung pagtatawanan."
Don't turn their tragedy into comedy
"Bumili na kayo ng kama, matibay! Quality!" shouted a person behind the camera so loud even people from the ground floor must've heard him. (They were filming on the second floor).
"Matibay 'yan garantisado! Kahit ihulog mo yung asawa mo sa third floor," joked the person taking a video.
We get it, Pinoys love to make light of things. But joking about someone's obvious distress is way beyond the line of what it means to be a decent human being. Yes, those mattresses inadvertently saved a man's life, but it's not the proper time and place to joke about "marketing ploys" and "free advertising". Who would want their pain to be turned into a joke online? No one.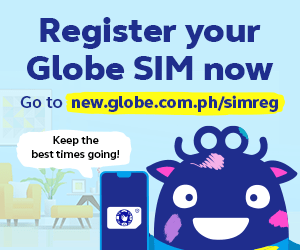 Don't dismiss their pain
"Sobrang trivial kasi sa mga Pilipino ng mental health problems, lalo na ang depression. Nag iinarte lang daw. Never ring nakatulong ang pagsasabi na "yung iba nga mga malaki ang problema," commented one netizen lamenting the videographer's reaction to the man.
We're supposed to look after and empathize with each other, not put people down for doing something "stupid." This reaction is precisely why mental health is still a taboo topic in the Philippines. People who are suffering from it are afraid to ask for help because they know how those around them will react. But if we start encouraging them to express what they're feeling and to avoid dismissing their pain as if it's "pag-iinarte," we could help a lot of Pinoys.
Don't curse the victim
"The video wasn't as triggering — but the commentary, grabe! Sobrang bastos, sobrang sahol. Kaya may stigma pa rin sa mental health dahil sa comments na yan e," read another comment.
Let's say there are lots of ignorant folks out there who aren't taught how to handle someone with deteriorating mental health. At the very least, these videographers could've held back on cursing the victim for what happened to him. "G*go ka, tinesting mo kung matibay yung kama?" they could be heard saying in the video.
Our first reaction should always be to help the other person and show that we care. Calling them names and cursing them at their darkest hour is a level of disrespect we don't even wish upon our enemies.
Don't mock them
"Dapat dun siya. Diyan oh, sa mga babasagin dapat para finished," said the person taking the video, zooming the camera in on the glass wares shelf across the mattresses. As if cursing someone who attempted to take their life isn't enough, these folks also had to mock them for the "failed" attempt.
We get that everything is "content" these days and people want to take a shot at going viral but there is always a proper time and place for that. Not to mention proper etiquette. Read the room. If all you're doing is recording a traumatic event for views then who actually needs help here?
Don't be insensitive
Everything we're talking about could actually fall into this single warning: Don't be insensitive. Not everyone is as mentally tough as these videographer guys might claim themselves to be. We all have our battles and our demons to face and if one of us has reached their limit, the rest shouldn't be adding to the emotional distress. Onlookers shouldn't burden that man with their unwelcome opinions.
How to respond to a loved one (or anyone) who has attempted to take their lives
Clearly, the guys who took the video made a mistake. How should they have responded, then? How should we respond if we find out a loved one (or even a stranger) attempted to take their life? Here are a few ways:
Create a safe space. Let them know you're there and you'll listen.
Understand them. More than listening, let them know you're trying to understand what happened.
Encourage them to seek professional help. A friend who listens can only do so much. Encourage them to talk to look for therapists and counselors.
Don't give up on them. They need support now more than ever. You never know, you might be someone's lifeline.
Help them make plans for the future. Highlight positive things in life and set goals so they have something to look forward to.
Those are just a few ways to support someone who has harmed themselves. See how there's nothing there about bringing the other person down and laughing at their situation? Even if it's a total stranger, it doesn't cost anything to be kind.
Mental health hotlines in the Philippines
If you ever find yourself in a situation where you need to talk to a healthcare professional, we're happy to report that local mental health facilities exist. There's the Philippine Mental Health Association and the National Center for Mental Health ready to help. There are also hotlines for alcohol and substance abuse as well as domestic and sexual abuse. Click here for a list of crisis hotlines in the Philippines.
What do you think of that viral video? Share your thoughts with us in the comments section!
Check us out on Facebook, Instagram, Twitter, TikTok, and YouTube, to be the first to know about the latest news and coolest trends!