The year 2020 will go down as the year that streaming shed its reputation as cinema's poor cousin and emerged, regardless of preference, as the only way many of us were able to see new releases. Regardless of whether you watched on your phone, TV, desktop, laptop, or tablet, there was no shortage of incredible content to consume. From genre-skewering fare such as Freaky to the agonizingly-authentic drama of The Assistant, it was somewhat reassuring that films have lost none of their power to surprise and delight in the pandemic. While it was tough getting the list down to just eight best movies of 2020, it was a good problem to have in light of everything else that happened this year.
Freaky

If you'd told us six months ago that Vince Vaughn as a 16-year-old girl would be one of the year's highlights, we'd have called you crazy, but the film exists, and it is bloody hilarious. Now, at first glance, it would be easy to dismiss Freaky, the movie where Vince Vughn's (Wedding Crashers) serial killer switches bodies with a 16-year-old girl as a mere comedic riff on '80s slasher and body swap movies. But if you look closer, you'll find a surprisingly smart flick with insights on identity, family, loss, self-expression, peer-pressure, and gender roles – this is a John Hughes-style coming-of-age drama by way of horror/comedy, with liberal amounts of gore thrown in for good measure. And as good as Vaughn is, it is Kathryn Newton (Three Billboards Outside Ebbing, Missouri) as the victim-turned-homicidal-maniac who steals the show.
Now, this may not be the only body-swap-homicide-thriller of 2020 (David Finch has got the uber-creepy Possessor), but this is -by far- the more enjoyable one. Absolutely brilliant.
I'm Thinking of Ending Things

At the height of the pandemic, with mental health at its lowest point for many, a Charlie Kaufman (Eternal Sunshine of the Spotless Mind, Adaptation) film may not have seemed like the best thing to take in, but to avoid it would have meant missing out on one of the year's absolute best. Make no mistake, this film is incredibly depressing, as Kaufman's script, much like the novel it's based on, dives into concepts of despair, suicide, connection, and mortality within the framework of a young woman meeting her boyfriend's parents. Moments of shifting identities, morphing timelines, and obscured (literally and figuratively) objectives abound, and you'll be grateful that you saw this on Netflix, rather than in theaters – it'll likely take more than a couple of viewings to wrap your head around it.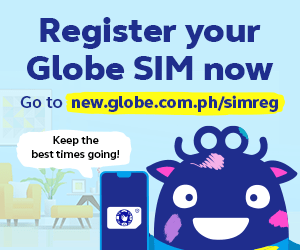 Da 5 Bloods

With the tragic passing of star Chadwick Boseman (Black Panther), Da 5 Bloods became an unexpected tribute of sorts to the late actor. Directed by Spike Lee (BlacKkKlansman), the film sees Boseman as "Stormin'" Norman Earl Holloway, a member of a squad of black soldiers (the titular "Bloods") who hide away a cache of gold in Vietnam, with the intention of returning for it when the war is over. When Norman is killed in action, the story picks up decades later with his now-elderly squad mates as they wrestle with the decisions that got them to this point, all the while haunted by the memory of the man they let behind.
In highlighting the destructive nature of greed a la Treasure of the Sierra Madre (1948), and combining it with an examination of America's ever-complicated relationship with their role in the Vietnam conflict, Lee has constructed a powerful, potent tale of friendship in a world gone mad, and our inability to escape the demons of our own making.
Mank
This isn't the first film covering the making of 1941's Citizen Kane (the superlative RKO281 comes to mind), and it probably won't be the last, but this is the first with Gary Oldman as screenwriter Herman Mankiewicz. Despite being entirely too old for the role of then-33-year-old Manjiat the age of 62, Oldman shines in his first collaboration with director David Fincher (Seven, The Social Network). In addition to pulling back the curtain on one of the men behind one of the greatest films of all time, Mank provides a look into both the nature of creativity and the business of how movies are made. Hanging like a shadow over the proceedings is Mank's raging alcoholism, for which Oldman reportedly drew on his own past battles with addiction to play, and the result is, at times, unflinchingly painful to watch. Rendered in black and white and as much a tribute to old-school Hollywood as an indictment of the system that made men like Louis B. Mayer (the third "M" in "MGM", played here by Arliss Howard) very, very rich, Mank is as compulsively watchable as anything Fincher or Oldman has done.
The Trial of the Chicago 7
When it comes to presenting controversial ideas through thought-provoking dialogue more eloquent than any human could ever hope to utter in actual conversation, Aaron Sorkin (The Social Network, TV's The Newsroom) is a master. This time, he does double duty as director, telling the story of a 1960s battle for civil rights that remains painfully relevant to current times. The film boasts an all-star cast, including Sacha Baron Cohen (Borat), Eddie Redmayne (The Danish Girl), Joseph Gordon-Levitt (50/50, Snowden), Yahya Abdul-Mateen II  Aquaman), and Michael Keaton (Batman, Birdman), presenting the story of how, in 1968, the titular seven were arrested for their roles in leading protests against the Vietnam War on the eve of the Democratic National Convention. With one of Sorkin's first produced works being the courtroom drama A Few Good Men, and multiple biopics to his credit by now, he puts his considerable experience to good use in this big-screen battle for freedom.
The Assistant and Promising Young Woman

This one's a bit of a cheat, since The Assistant and Promising Young Woman are two entirely different films, but the narratives they convey are so unexpectedly complementary that it's difficult to mention one without the other. The Assistant shows a scenario seemingly ripped from the headlines, as a young woman (Julia Garner, The Perks of Being a Wallflower) contends with her company's established culture of sexual harassment and "don't worry, you're not his type" counts as reassurance. Blunt, brutal, and devastating, the depiction of systemic workplace harassment is made all the more chilling for the fact that we never actually see the man pulling the strings. Promising Young Woman, on the other hand, takes society's long-standing mistreatment and shaming of rape victims and has Carrey Mulligan (The Great Gatsby) on a mission of vengeance that is, in all honesty, difficult to find fault with.
Let Them All Talk
Released in the same year as the well-meaning (yet overly-long, and ultimately boring) The Prom, Meryl Streep reminds us that she's one of the best actresses of any generation in her first collaboration with Steven Soderbergh (Ocean's Eleven, Contagion). Shot on the Queen Mary 2 luxury cruise ship, Let Them Talk features Streep as Alice, who, on the road to becoming a successful novelist, lost touch with her friends, played here by Candice Bergen (Murphy Brown, Miss Congeniality) and Dianne Wiest (Footloose). On their way to receive Alice's latest award, the plot follows the various characters as they deal with the implications and impact that Alice's success has had on their lives, while her agent (Gemma Chan, Crazy Rich Asians, Captain Marvel) tries to figure out what her client's next book will be about. Poignant and pointed, Let Them All Talk is that rare film about older women that neither panders nor wanders, letting the narrative and performances do the heavy lifting, making it well worth your time.
Soul
Our final entry is also the most recently-reviewed film on this list, and, coincidentally, one of the year's unequivocal best. Soul is the latest from Pixar director Pete Docter (Up, Inside Out), a master at dressing introspective, tear-jerking material in brilliantly-entertaining packages that the whole family can enjoy. The story of Joe, a music teacher with dreams of stardom, Soul is a metaphysical tale of life and death rendered in the inimitable Pixar style. Starring Jamie Foxx (Collateral, Ray) and Tina Fey (TV's 30 Rock, SNL), the film serves up riotous humor and genuine emotion in a heartfelt thesis on the human condition that few films, animated or otherwise, have ever been able to convey.
Watch this one, and give someone a hug — you'll be glad you did.
What films made it to your personal best movies of 2020 list?