If it weren't for social media, we would be bored out of our minds by now. Imagine being stuck at home but not being able to talk to your friends daily, browse memes, or binge-watch series? What a disaster. 2020 was a mess, but we're glad we had the good ol' internet to hold our hand through it all. Now that there are only a few days left for this chaotic year, it's time to look back at the most entertaining trends we enjoyed.
Dalgona coffee
The shared experience of making Dalgona Coffee while bored in quarantine is something all of humanity went through in 2020. Generations to come will hear about our stories of whisking away at the coffee until our arms were sore. And when our grandkids make it in the future, they'll wonder why we bothered to go through all that trouble only to end with a beverage that tasted like regular — albeit over-sweetened — coffee.
Here's What Pinoys Searched on Google in 2020: From Oppas to Quadratic Equations
Here's What Pinoys Searched on Google in 2020: From Oppas to Quadratic Equations
Ina Louise Manto | Dec 11, 2020
Realistic and minimalist cakes
View this post on Instagram
Maybe it's the fact that almost everyone has celebrated or will be celebrating their birthday during quarantine but cakes have been a constant food trend for 2020. It started with Korean minimalist cakes — aesthetic, simple, and perfectly Instagrammable — and then transitioned to the other end of the spectrum with hyperrealistic cakes, ones that would make you doubt if you aren't made of dessert yourself. It takes the cake — pun heavily intended.
We're actually living in a world where the person sitting beside you could be a cake https://t.co/ZlR1K8yVts

— ashleyy (@kanyinsola111) July 11, 2020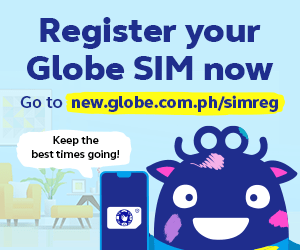 Among Us
— no context among us (@nocontextamngus) October 5, 2020
the imposter me at work
in Among Us

pretending to engage
in tasks to avoid
general suspicion

— caitlin (@carboncaitlin) September 23, 2020
We're naming Among Us as the Official Game of Quarantine. How many group chats have you created just to play with different groups of friends? It doesn't matter if those group chats are now awkwardly forgotten, at some point during lockdown we were all obsessed with Among Us and that's what matters. Remember the frustration of not being able to create a private room because the servers were full?
The boom of Facebook rambulan groups
the only online rambulan ever pic.twitter.com/dsaiBG8Snj

— dibayn⁷ (◡‿◡✿) (@divineaerielle) March 25, 2020
Facebook groups during the early weeks of quarantine provided us with something fun to do. It was either an online rambulan where members were given free rein to pick petty online fights with each other (don't worry, no one actually gets hurt) or a group where people banded to help each other like Quarantine Tribute Tips. Back in March, everyone wanted to be members of the FB group Subtle Clown Traits, an online support group for every kind of relationship — failed, hook up, ghosted. These days all the action is in FB groups like Start-Up Rambolan: Team Do San Vs Team Ji Pyeong.
Internet woes
Whether your internet service provider is Globe Telecom, Converge, or PLDT, 
pare-pareho lang tayo na mabagal 
internet. Even goddess Liza Soberano had to go on Twitter to complain about her poor connection. But unlike goddess Liza who
immediately got a high-speed connection from PLDT
, we mere mortals have to follow-up upgrade requests and disconnected internet for 
months 
before our service provider bothers to address the issue.
TikTok
No one can escape the rise of TikTok this year. It doesn't just stay on the platform, the videos get uploaded everywhere from Facebook to Twitter so there's no escaping. The social media app lets millions of users create videos of dance challenges, memes, life hacks, and can even educational content. Sure, we've got a love-hate relationship with it (it can get pretty annoying) but there's no denying TikTok has made life in quarantine a little more bearable.
The runaway ostrich in Q.C.
Me pag nandyan na mga bayarin ✌ pic.twitter.com/Bg5ycD7vaO

— jennylyn mercado (@MercadoJen) August 4, 2020
One of the greatest things that happened in 2020 is that ostrich. It gave the internet a respite from a stressful summer day and gave us memes to last a lifetime. May it rest in peace. In case you didn't know, after running wild in Mapayapa Village in Quezon City, it died from stress and the poor thing was cooked into adobo. That escalated quickly, we know.
The Dolomite #ManilaBayChallenge
Kaya pala nagkakagulo mga otaw sa #ManilaBayChallenge nakauwi kana pala @annecurtissmith pic.twitter.com/1yBiU4eGpP

— Ⓜ️‍ (@dailyjayvz) September 20, 2020
shempre may entry din si harry sksksks

,,,,,join gy-st mga laham,,,,,
#OustDu #ManilaBayChallenge pic.twitter.com/0gcgS1yNBv

— cheska #OUSTDUTERTE (@meyychizkaa) September 20, 2020
— Vin #OUST230 (@VinQuilop) September 20, 2020
Who could forget the Manila Bay white sand project that angered a lot of Filipinos? Everyone has had their eye trained on that small patch of dolomite sand that pathetically get washed away storm surge after storm surge. It was worth P389-M, to refresh your memory. Believe it or not, the dolomite white sand inspired food trends, hair color, and even a dolomite walk!
What's the greatest 2020 trend you've seen on your timelines?