Should You Disinfect Your Groceries When You Go Grocery Shopping?
Mar 25, 2020 &nbsp • &nbsp Ina Louise Manto
The Department of Health highlights the importance of social distancing during the battle against the COVID-19 pandemic. That's why we're all under quarantine, in the hopes of containing the virus. This means staying home 24/7, only leaving to do essential errands — buying medicine, groceries, etc. But what's the safest way to do these grocery runs? How can we make sure we don't bring home any germs from the supermarket? Read our guide to grocery shopping in a pandemic to find out.
Buy groceries online
Buying groceries online is one of the safest and most convenient ways to do your shopping. You don't have to leave your home, which means minimal contact with other people and you don't have to handle cash as most grocery deliveries can be paid through online transfers. Here is an updated list of where you can buy groceries online:
Metro Manila Lockdown: Where to Buy Groceries Online
Metro Manila Lockdown: Where to Buy Groceries Online
Ina Louise Manto | Mar 13, 2020
Groceries pick up in stores
When you buy groceries online, some supermarkets allow pick-ups in nearby branches. In case you do this, you must still observe avoiding contact. Consumer Reports recommends going out of your car and opening the trunk door yourself so that the employee wouldn't have to touch it.
In-store shopping
If you live in areas where online delivery of groceries is not yet available, there is no other choice but to visit your nearest grocery. What you can do is try to visit during off-peak hours. Go before the store opens to ensure that you are one of the first people to enter the store or go late at night when it's about to close. Also, opt for cashless payments! Use your debit or credit card to avoid handling cash. In case you can't avoid it, wash your hands immediately after.
Should you disinfect your groceries?
According to Dr. Tamika Sims, the Director of Food Technology Communications at the International Food Information Council (US), it is unlikely for you to catch the virus from your groceries. There can be a risk of getting the virus when an infected person sneezes on your produce and within hours, you end up touching it and consuming it immediately – but the chances of this happening are very slim. But just for extra precaution, you may still wash your produce and sanitize your items.
Here's How You Can Disinfect Your Daily Household Items
Here's How You Can Disinfect Your Daily Household Items
Kyzia Maramara | Mar 10, 2020
How to wash/disinfect your groceries properly
You will see various articles online stating that the best way to wash your produce is with soap and water, or even bleach. The correct way of washing is just with warm water. According to the Centers for Disease Control and Prevention (CDC, USA), the virus breaks down relatively easily with heat and with warm water. You can also wash canned goods or items in glass or plastic containers with warm water.
You may use disinfecting wipes, especially for cleaning cereal boxes of packages. Just make sure that they will not get mixed with your food because that poses other health risks.
Don't use bleach
Though bleach may be effective in disinfecting other household items, refrain from using them on your food, especially if its packaging is semipermeable. Meaning, the packaging has small spaces or holes where liquid can pass through.
The more you use bleach, the more it harms your body. Inhaling bleach causes damage to your organs and especially your lungs. Some also reported stinging in their eyes and nose, while others experience lightheadedness and coughing. These are indications of the corrosive property of bleach. It also damages your skin, which causes burning and irritation.
The importance of social distancing
Many pandemics have come and gone throughout history. It's been proven that social distancing has helped put a stop to pandemics, especially those highly contagious ones like the current COVID-19 pandemic. This is why we are in quarantine. In cases where you cannot avoid crowds like grocery shopping, it is best to keep a 6-foot distance from other shoppers. In this way, you would avoid contact with anyone who might be carrying the virus, especially when they cough or sneeze.
Tama Na Lakwatsa: Why Social Distancing and Quarantine is Important in the Time of Coronavirus
Tama Na Lakwatsa: Why Social Distancing and Quarantine is Important in the Time of Coronavirus
Kyzia Maramara | Mar 13, 2020
Always wash your hands!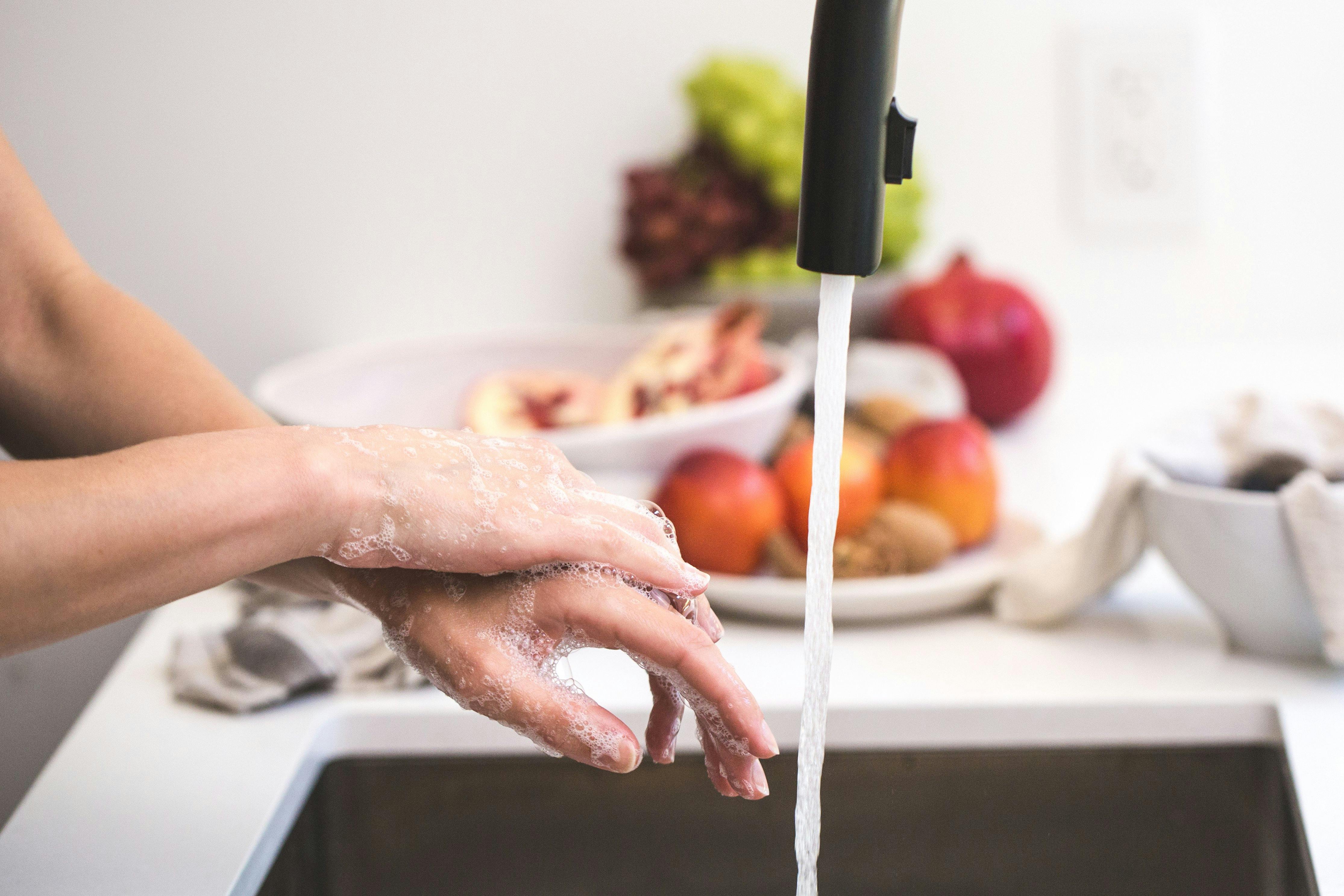 The first and last defense towards the fight against COVID-19 is proper hygiene. Always wash your hands. Wash your hands when you come from the grocery store, and wash it before and after preparing your food. It's a simple principle, but it works.
Stay safe and stay indoors!